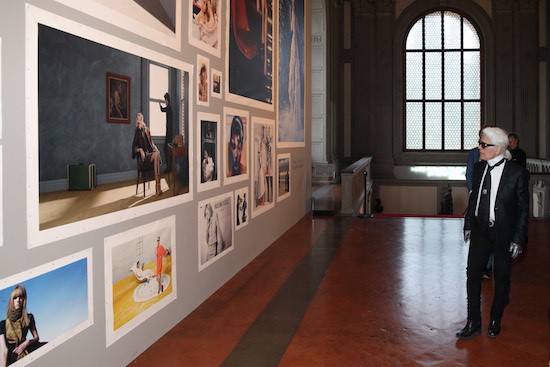 The global fashion tribe has now moved on to the next (Milan) fashion week, and the record-breaking numbers for this season's Pitti Uomo have just been communicated by email.
Yet, here I am, in the midst of sorting out all the trends, the trendsetters and the great inspiration, left to wonder about what the loaded "F" word means to me. I think fashion to any woman, man or child means much more than simply clothing. It's enough to watch how the wildly colorful Rabaris of Kutch in India distinguish themselves through their cloth from say, their neighbors, the cattle farming Maldharis and their exquisitely block printed fabrics. Clothing is about identity and if we fail to recognize that, perhaps we are avoiding being completely true to our own heritage.
Personally, this wondrous world of how we look -- and most importantly how we feel in an outfit -- manages to draw me back in, again and again. Perhaps it's because clothes can make us experience strong emotions. I know opening my closet brings me joy every time and wearing a favorite outfit can change my mood from deep in the doldrums to proud happiness. Beyond our personal relationships with what we wear, the fashion world is also a place of discovery and theatrical productions that combine cinema, photography, art, music, taste and scent. When those extra bright lights tun on and the music increases to dizzying volumes, we chosen few fortunate enough to experience a fashion show live know that the time has come for discovery. And sometimes, it turns into a magnificent, once-in-a-lifetime discovery.
Which brings me to Raf Simons.
I knew going into this edition of Pitti Uomo -- its 90th in 45 years of this fashion fair bringing the best of menswear from and to all around the world -- that the Raf Simons presentation titled "Raf Simons: Florence Calling" and scheduled at the very end of the week, would be one worth waiting for. What I didn't know was that it would be life changing.
I've admired Simons' clean, architectural lines for Jil Sander and I adored his reinventions of archival Christian Dior classic silhouettes for the Maison, during the three and a half short years he was there. There was one suit from his time at Dior -- a restructured version of the iconic bar jacket and slim pant ensemble in black -- that has stayed in my mind and which I'll never forget. While there is plenty of unforgettable clothing in my dreams, this particular suit doesn't even sit in the same category as the rest. It's the kind of outfit that if I ever won a prize, or went to the event of the century, I would want to wear.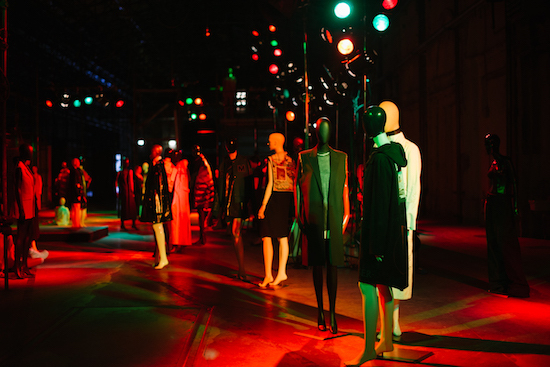 But I digress a bit, since we are talking Raf Simons now, not Raf Simons then, even if one cannot be separated from the other it seems. In his latest incarnation, head of his own brand and designer whose label bears his name, Simons filled the old train station in Florence, the Stazione Leopolda, with life-size mannequins wearing his past creations. That was dreamy enough and honestly, I could have spent a whole day, and night wondering around this living archive of his work. Nothing Simons has ever made is dated and that's his ultimate genius.
Even when he finds inspiration in the 90s genius of Robert Mapplethorpe, his creations leave one breathless. Even if his cuts are classic and clean -- his trademark I dare say -- his looks are awe-inspiring. Am I gushing? You betcha, and I'll add that I don't think I have never seen such beauty up-close. Even his models paid tribute to a hero of my generation, a man who fought all his life with the art establishment to be recognized as the true artist he was. A photographer who chronicled the end of the 20th century with mastery, class and personal courage. If that doesn't give you goosebumps... It definitely gave me some. I imagined if only Mapplethorpe could have seen this living, loving tribute to his work and his style!
Which now takes me to another icon, and another designer who paid tribute to a hero -- Gosha Rubchinskiy with his Pier Paolo Pasolini homage.
At first, I'll admit I didn't understand completely where Rubchinskiy was going with this. I mean, here he is a young, energetic Russian designer with his finger on the pulse of what the Instagram generation wants, paying homage to a man, an Italian legend who could only have existed in his time, during the 60s and 70s. And yet perhaps through Rubchinskiy's eyes, I finally saw the modernity of Pasolini and how inspiring he can be to the next generation, as a style icon but also as a revolutionary thinker, someone unafraid of stepping outside the norm, cut through the bureaucracy and help us find our footprint on the other side of political correctness -- which we can all agree is seriously hurting our human survival.
With his Fila t-shirts, those oversized striped sweatshirts on slim teenage models, his boxy version of a blazer in bright red and impossible silver (I could have sworn it was corduroy) and then the show all coming together in the figure of the model pictured above, a young Pasolini look-alike, Rubchinskiy captured the spirt of a style legend who never actually realized that he could add fashion muse to his extensive resume. I yearned to watch once again Mamma Roma and Accattone as I left Rubchinskiy's show, after a tasty meal inside the old tobacco factory, and a screening of Renata Litvinova's haunting short film.
And then, there was a whiff of Lagerfeld...
Well, for most, the private walk-through with Karl Lagerfeld inside the Pitti Palace, as we had imagined languidly watching his fashion photographs mingle and play with the century-old portraits by Rafael while Lagerfeld explained his inspiration, never materialized. He was there, then he was gone, stopping only long enough for a quick visit and the honorary awarding of the "Fiorino d'oro" by Florence Mayor Dario Nardella.
But thanks to a not-so-mild case of feeling uncomfortable being stuck in large, pushy crowds, three of us took a side staircase down to the courtyard and ended up right in front of the style legend himself. Up-close he's everything you think he would be, and more, and while he allows his vision to come through his fashion, his photographs and his design, Lagerfeld himself is a walking inspiration. Peeking out of his impeccable, elegant suit, were fingerless silver leather gloves, and his hair, tied in his signature ponytail, had an extra bounce to complement the art around him.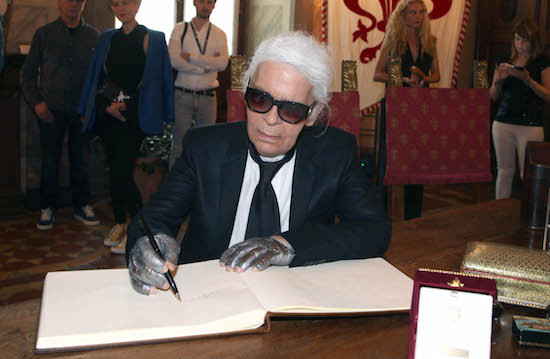 Ultimately, his appearance, that brief moment in his presence, full of silence and stillness, defined this edition of Pitti Uomo for me, and I realized once again that Florence, fashion and these magical moments in time define the meaning of "belonging".
Because in the midst of this global fashion tribe, each of us can find our place and all it takes is a piece of clothing, something that defines our personal style. Nothing more, nothing less.
Photos of Karl Lagerfeld by Studio Nonamephoto, all images courtesy of Pitti Immagine, used with permission.