Ladies Who Launch: Michelle Madhok
The Ladies Who Launch series gives members of the Ladies Who Launch
Incubator a platform for sharing their stories of giving back and doing
good through their business'.
Here's a fun question: Is there anything redeemable about shopping?
What if a new pair of shoes could help a starving child? How great
would it be if the proceeds of our whimsical purchases could fund
filling a belly, saving a life, funding research?
More and more
fashion, beauty and lifestyle e and retailers are making it possible
for people to feel good about looking good. What an optimistic trend!
Here, New York Incubator member Michelle Madhok kills two birds with
one stone; target your shopping and find that giving back is much more
palatable proposition.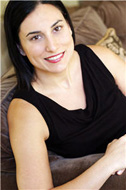 Running SheFinds.com, I often find myself having to defend what I do.
The questions tend to be the same: don't you get bored writing about
shopping, fashion and beauty all the time? Do you think people really
care that much about shopping? Wouldn't you rather do something that
actually made a difference?
After getting over my initial annoyance and
not-so-subtle relegations of superficiality, I calmly explain that
shopping actually does (or can) make a difference. To start with, I
like to think people who shop are inherently doing something nice for
the economy and their mental health. We're all so busy and it's easy to
get caught up in our daily activities that I think it's important (even
necessary) to take time out and just do something for you. It doesn't
matter, in this case, whether you buy. It's more about perusing,
admiring, enjoying and looking. Some may call that selfish; but I
happen to believe it's personal (and mental health) maintenance.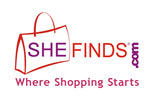 And as if taking care of yourself isn't reason enough, proud shoppers
can also take comfort in knowing that their purchases can
multi-purpose. Take our OCRF campaign,
for example (yes, shameless plug, but it fits.) A portion of the
proceeds earned from the sales of this gorgeous jewelry from
independent designers goes directly to the Ovarian Cancer Research
Fund, which works to raise awareness and find a cure for thisdeadly
disease. Through this promotion we're also able to help build awareness
of small jewelry designers and most are women building a business based
on their passion. That's an endeavor I both relate to and want to
support.
There are many sites where you can give as well as get when you shop.
BuildaNest.com connects artisans in impoverished countries to
consumers like you and me who can buy their products and help build
their business. Shopbop.com is selling a really cute exclusive Marc
Jacobs bracelet and 50% of the profits will go to the Y-ME National
Breast Cancer Organization. ShopFemme.com has a great selection of
clothing and accessories, and every month they donate 5% of their
profits to charities that benefit women. There's also GreaterGood.com
where you can buy basically anything and choose where your money will
be donated.
See, shopping gets a bad rap. If you shop in the right places, you can
put your retail therapy to doubly good use. If a new pair of earrings
help save a life, who's going to hold it against you?