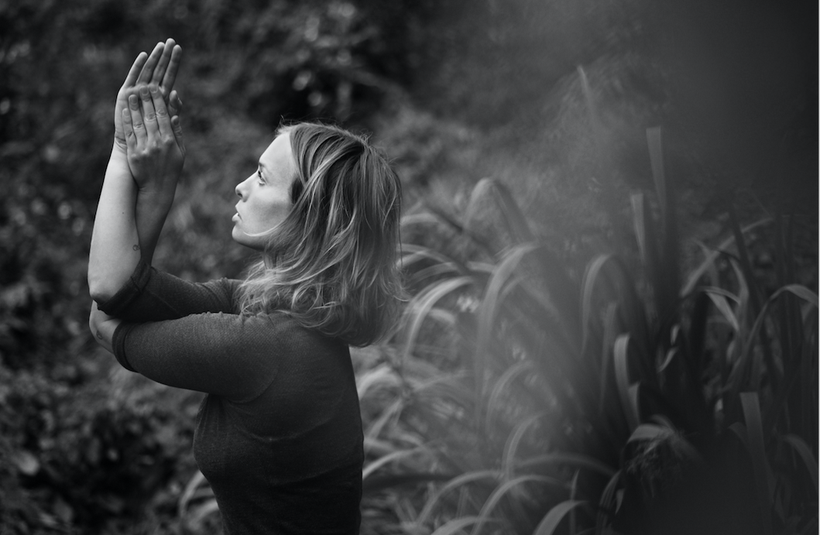 I'm exited about how women / feminists / humanists these days are getting together all over the world to try to change what needs to be changed. In my work as a writer, speaker and yoga teacher my underlying intention is to inspire and empower women to live their most happy and brave life. With compassion and courage.
In order to do so we have to practice gratitude and experiment with the extreme difficult art of opening our hearts. We have to wake up, stand up, speak up if we want to change anything in our lives or on a larger scale.
We are all trying our best to navigate through this human experience called life. When we start to listen to our fellows, we find that can learn so much from one another. Hence I'm using my voice here on Huff Post to launch a series, where I will be interviewing women that cross my path - or your paths - asking them to share their story and what life has taught them. Let's explore eachother's experiences, expand our minds and express ourselves!
Welcome to Ladies' Stories: Celebrating & connecting women one life lesson at a time.
The first woman you get to meet here is Satu Tuomela, 38-year old living in Stockholm, Sweden and mother of two boys.
Her story is one of being bullied and pioneering from there:
"I tend to do things very differently from what is "supposed" to be done and what is often the easiest, I tend to not care what others think of me and am very spontaneous, when I feel that something needs to be done. I think that is why I was bullied in school. Many girls and women "hated" me, and men and boys were scared of me. I got pulled into drama that I had usually nothing to do with. This all was necessary for my growth and for my heart to actually be able to love more. All those "Why Me's", all those tears. Let me tell you, its been hard. It still is, but not as much because I have made peace with my dharma and I can see now where I'm going and how this, what I'm offering, is serving the earth. That is all I ever wanted to do. To share, give and receive - oh and maybe to save the world ;)"
How has your story affected your life?
"The negative effect was that I unfortunately stopped trusting women and having them as my closest friends. In the end it changed, and I thank God for that. The positive effect is that I know I can do it! Whatever the IT is."
What has your story taught you?
"It taught me to trust my intuition, always. And that I'm on the right path. And also, that we are all very different, and you cannot change anyone. The change needs to come from them."
What life lesson can you pass on to other women?
"No matter what is happening, we should support our sisters. We should embrace the differences and we should teach this to our sons and daughters. Never fear if someone is different. include everyone. Competition is good when we still have respect. Let us not let it turn into jealousy. We all have something amazing to offer, and we should support each other in sharing it fearlessly to the world."
Profession: Yoga facilitator
Female role model: Jane Goodall
Being woman means: Sharing and holding space for kindess
Best advice a woman ever gave her: Forgive them, all of them
Ladies, let's connect globally! Nominate a wise women for me to interview or contribute to Ladies' Stories by sharing your own story and life lesson. Submissions or questions email: info@karenpallisgaard.com
REAL LIFE. REAL NEWS. REAL VOICES.
Help us tell more of the stories that matter from voices that too often remain unheard.
This post was published on the now-closed HuffPost Contributor platform. Contributors control their own work and posted freely to our site. If you need to flag this entry as abusive,
send us an email
.