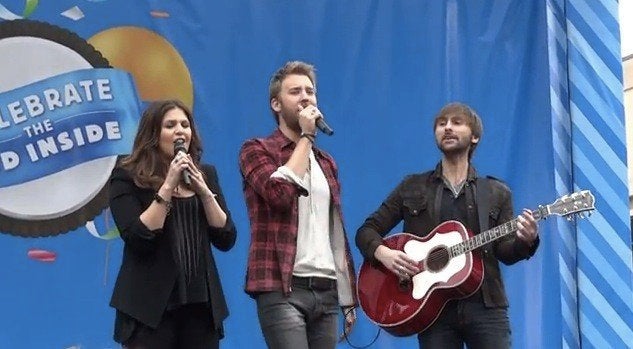 How did you celebrate Oreo's 100th birthday?
If you happened to be at The Grove Tuesday morning, you were treated to a surprise concert by Grammy-award winning band Lady Antebellum -- but not before enduring a corporate flash mob.
For the Oreo cookie's 100th anniversary, Nabisco staged a Happy Birthday flash mob dance (led by a creepy-looking giant oreo big enough to eat you), and, from the looks of this video, the mob lacked a little flash.
I've seen many flash mobs online and one other live flash mob and this was definitely the sorriest mob i ever saw. it was a great idea, but it didn't seem to have a ton of energy plus they were performing to the cameras and not to the crowd.
But as one of seven national "flash mobs" in celebration of Oreo's 100th birthday, Los Angeles was better off than most. Not only did Lady Antebellum sing "Happy Birthday" to the giant Oreo man, they performed an impromptu concert at The Grove. Lucky shoppers -- Lady Antebellum concert tickets can start at around $80 a pop!
In other flash mobs around the country, Oreo partiers weren't as lucky. Blog site Videogum tweeted, "Is there a more depressing title for a video than 'Oreo Celebrates Its 100th Birthday with a Flash Mob in Pittsburgh'?"
Chicago's Onion A.V. Club wrote, "Red Eye has a good-quality video of the cringe-worthy event streaming over at its site, but let us just say that it's really a travesty that the dance wasn't done to Weird Al's 'The White Stuff.' "
Call us out of touch, but we remember the good old days when flash mobs were created to freak companies out, not mark corporate milestones. But don't let our old-timey grousing mar this cookie's 100th birthday. Oreos and milk for all!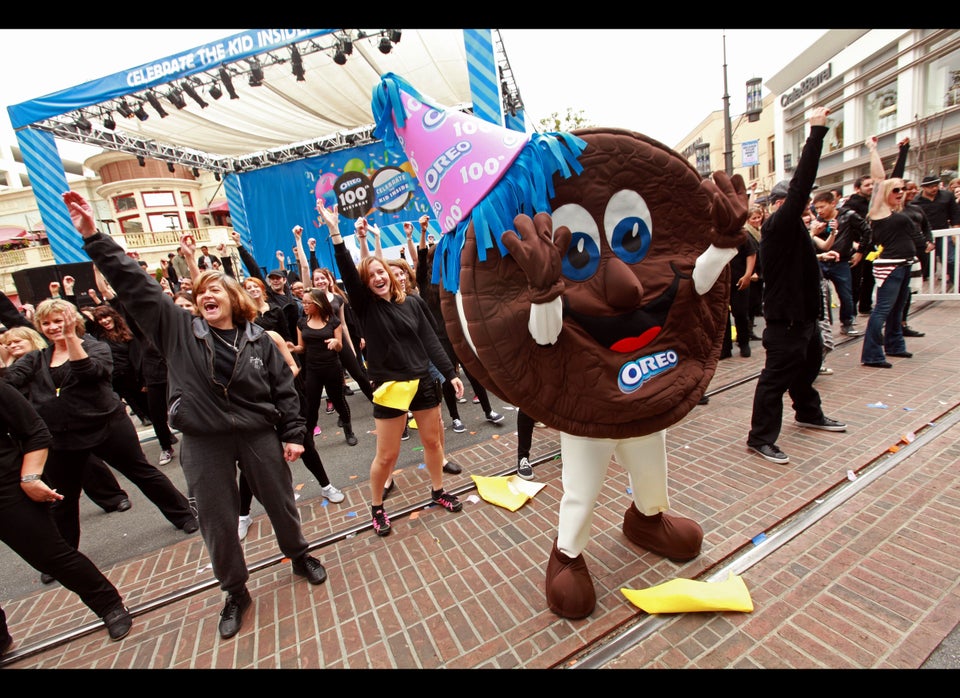 Oreo happy birthday
Popular in the Community