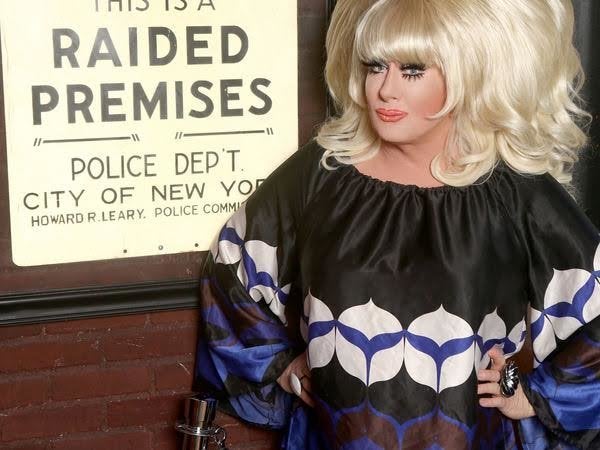 But in an era plagued by what Bunny sees as a bold new damaging culture of politics correctness and extreme political turmoil, the drag performer believes that the no-holds-barred comedy experience is now more relevant than ever.
"Many folks are walking on eggshells to the extent that I think it's stifling dialogues," she recently told HuffPost. "And if this presidential election was any indication, we need more brutally honest dialogues, not fewer."
In the eyes of Bunny, we need to be engaging in these conversations more than ever. The queen, whose legacy largely stems from co-founding the seminal drag festival Wigstock in the '80s, has developed quite a reputation for using her platform to not only speak out about celebrities, the media and social issues, but also to highlight the many fallacies and absurdities plaguing our political system.
"As a seditious, third party-voting socialist leaner, I disagree with almost everyone on the right and our left, which isn't as far left as I am," she said. "I will say that I was pleased to see the Log Cabin Republicans refused to endorse Trump. I've had my issues with them and still do. And you probably won't ever hear me praise that group again! However, 'Trans-Jester' focuses mainly on political correctness as opposed to actual politics. We're glued to Trump the train wreck on TV all the time and my show is a much-needed escape into a world of demented laughter."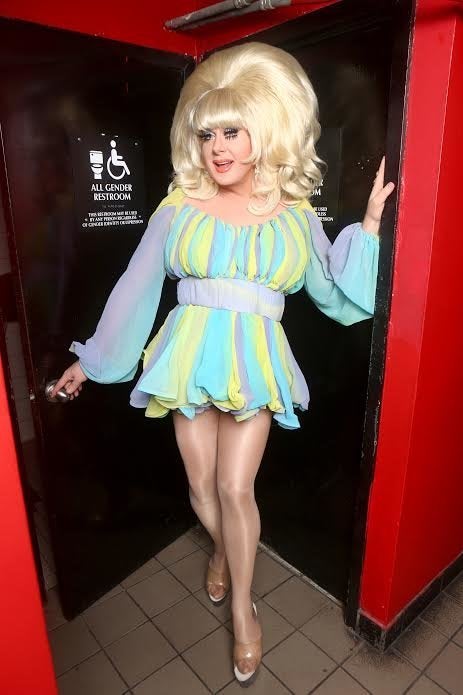 And that's exactly what you can expect from Bunny's show ― jokes that skewer the nature of our current reality as Americans, which she thinks largely parallels the rise our culture's obsession with reality television. 
"Reality TV rewards train wreck behavior, and we've foolishly accepted reality stars and their world as real," Bunny told HuffPost. "Real housewives don't sit at martini lunches and snatch each others' wigs off in catfights. Real drag queens don't cry all the time or face challenges like 'make a dress out of newspaper in 10 minutes.' Now we've got a reality TV star president with no experience. Is this a result of our society constantly rewarding train wrecks?"
As for her show itself, Bunny wants to make you think critically about these nuances of American politics and our current day to day reality under Trump, all through the lens of off-the-rails jokes and decidedly un-PC humor.
And ultimately, she wants audiences to leave thinking "that crazy bitch made me laugh!" while challenging, as she puts it, "a few commonly held perceptions in a way which is not as demented as her make-up and costumes might suggest."
Want to see "Trans-Jester" for yourself? Head here for more info.
REAL LIFE. REAL NEWS. REAL VOICES.
Help us tell more of the stories that matter from voices that too often remain unheard.
BEFORE YOU GO
PHOTO GALLERY
Celebrity News & Photos: 2017