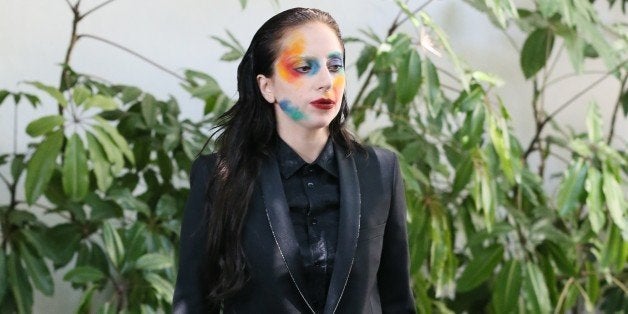 Lady Gaga has found a way to goad fans into possibly purchasing multiple copies of her new single "Applause." The singer launched a contest on Twitter this week that offers the opportunity to meet Gaga at one of her international shows by becoming one of the two fans with the most copies of "Applause" and "Applause"-related garb.
Call it bribery, call it artistry, call it a golden opportunity -- whatever it is, some fans derided the singer for the tactic on Twitter, arguing that they can't afford to shell out money for multiple downloads of the same song. Gaga then clarified the process, saying that while an IT firm will track the data, creativity counts as well.
Gaga's contest was launched just a few days before it was revealed that Katy Perry's "Roar" is expected to surpass sales figures for "Applause," but it seems unlikely the singer's efforts will be enough to top Perry. The Mother Monster is capitalizing on trends that have lately found many popular artists -- Miley Cyrus, Justin Timberlake, Jay Z -- inundating social media in an effort to drum up anticipation for their work.