Lady Gaga and Giorgio Armani have agreed upon a multimillion dollar partnership, the Wall Street Journal reports. Roberta Armani, Giorgio's niece, told the newspaper, "A huge company like Giorgio Armani has the duty to always be alert to trends and what appeals to young people. It helped to see how the world is through Lady Gaga, the way she uses Facebook and Twitter."
Roberta added, "It wouldn't be possible to give Gaga a look from the collection because she wears pieces of art. It's theatrical."
According to the WSJ, Gaga and Giorgio have yet to meet. There was little elaboration on what the multimillion-dollar deal entails, other than Giorgio designing costumes for Gaga's next tour.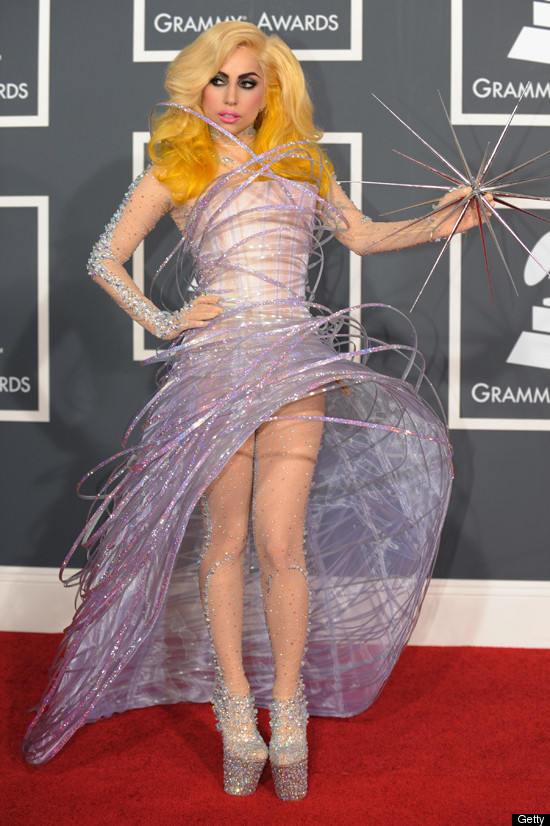 In Armani at the Grammys in January.