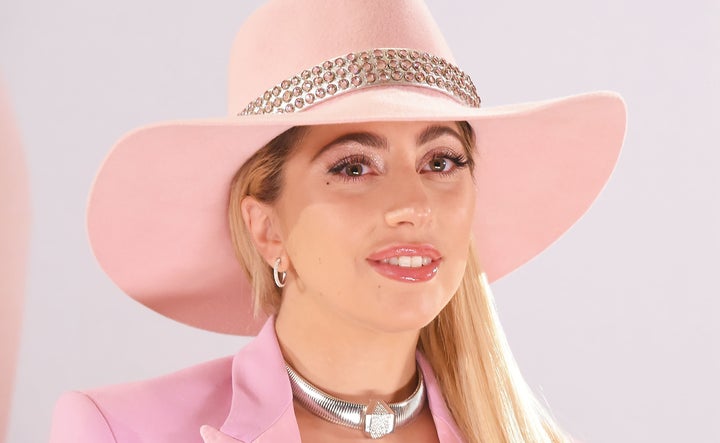 Lady Gaga knows that being a woman in 2016 requires a fighting spirit.
The pop star recently wrote about what womanhood means to her in an essay for Harper's Bazaar ― and credits the strong female figures in her life for making her the "fighter" that she is today. 
"My mother and my grandmothers are without a doubt the most powerful female forces in my life," she wrote. She also wrote about her connection to her deceased aunt, Joanne, after whom her most recent album is named. Joanne died at 19 years old, 12 years before Lady Gaga was born, but she has always felt a connection to her late aunt, particularly in times of hurt. 
Gaga wrote about channeling Joanne and other strong women ― like Michelle Obama ― during this painfully misogynistic election cycle: 
I thought about Joanne as I was watching the news during the election about the scandal surrounding the Access Hollywood tape. Here we were, in 2016, and the fact that the sort of language that was being used to talk about women was everywhere—on TV, in politics—was eye-opening. I felt depressed and hurt by it because that's what that kind of language does. Then I watched our incredible first lady, Michelle Obama, talk in New Hampshire about how hurt she felt seeing it too. She talked about how women are often afraid to say anything because we're worried that we will appear weak—that we'll be told we're being over-the-top, dramatic, emotional. But we're not. We're fighting for our lives.
Lady Gaga has been unapologetic about making the music that she loves rather than making music for fame or for the approval of others. Before working on "Joanne," she focused on personal projects ― like her single about surviving sexual assault, "Til It Happens To You." 
"I was able to get off the train of endless work I'd been on, which was quite abusive to my body and my mind, and have some silence and some space around me," she wrote. 
Turning 30 also marked a moment of incredible self-assurance for her, she wrote. "I have a clear perspective on what I want...I want to be somebody who is fighting for what's true—not for more attention, more fame, more accolades."
And according to her, that ability to fight is what being a lady is all about.
"Being a lady today means being a fighter. It means being a survivor. It means letting yourself be vulnerable and acknowledging your shame or that you're sad or you're angry. It takes great strength to do that." 
Head over to Harper's to check out her full essay. 
Calling all HuffPost superfans!
Sign up for membership to become a founding member and help shape HuffPost's next chapter
BEFORE YOU GO
PHOTO GALLERY
Lady Gaga Shares The Stage With Survivors, Joe Biden