Gaga attended the show wearing a matching set of black hot pants and a crop top with a jacket draped over her shoulders (so fashionable!), a pair of smart glasses and an updo. The only way we could be sure it was even her? Her outrageously high signature platform boots rounded out the look.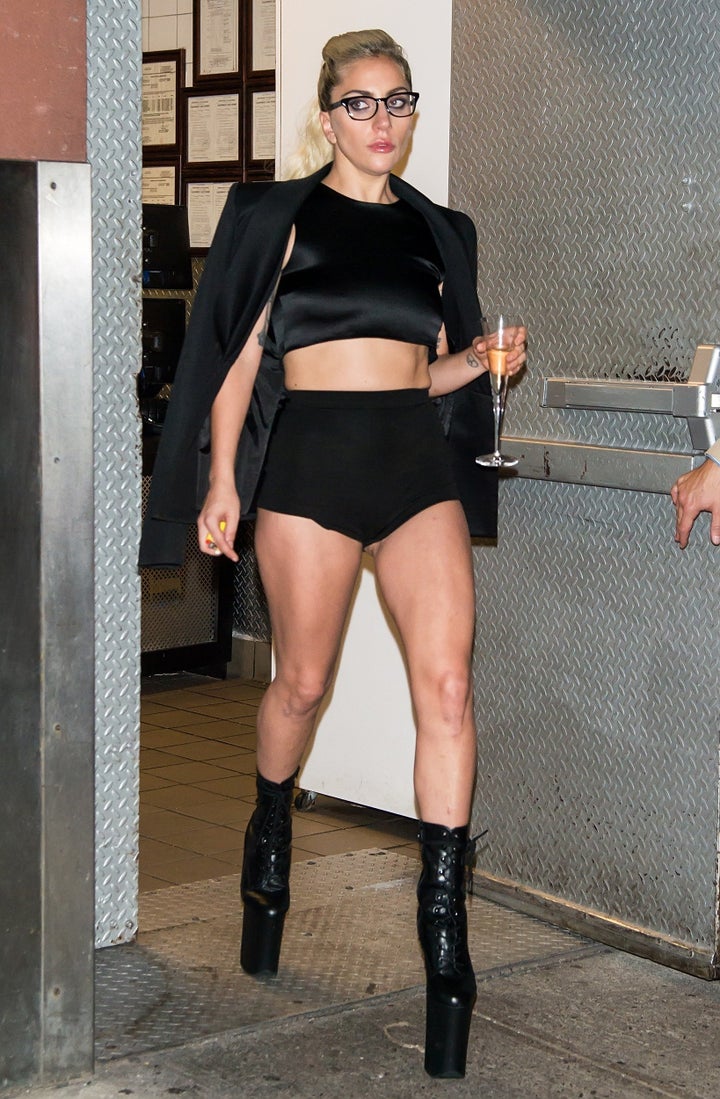 Lest you think Gaga's support of Maxwell involved simply showing up in the front row to see his collection Tuesday night with drink in hand, think again. She also appears to have also sent him a gaggle of shirtless men (and oh, right, balloons) for good luck.
Gaga has been spotted rocking similar variations of this look over the past few days both in NYC and London. We'd say she's well on her way to becoming a master of this adventurous uniform.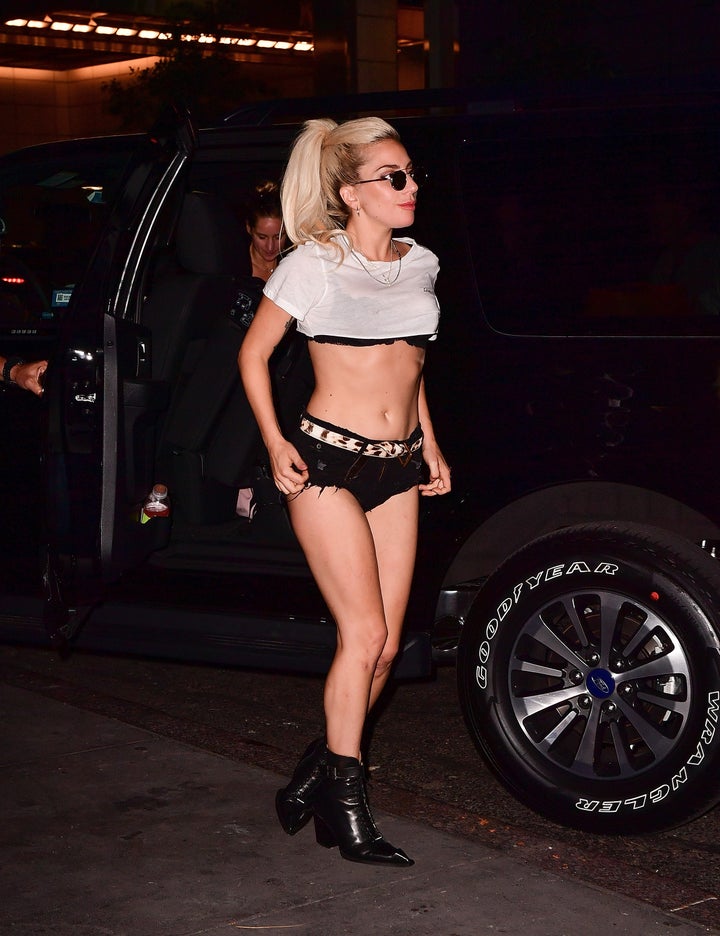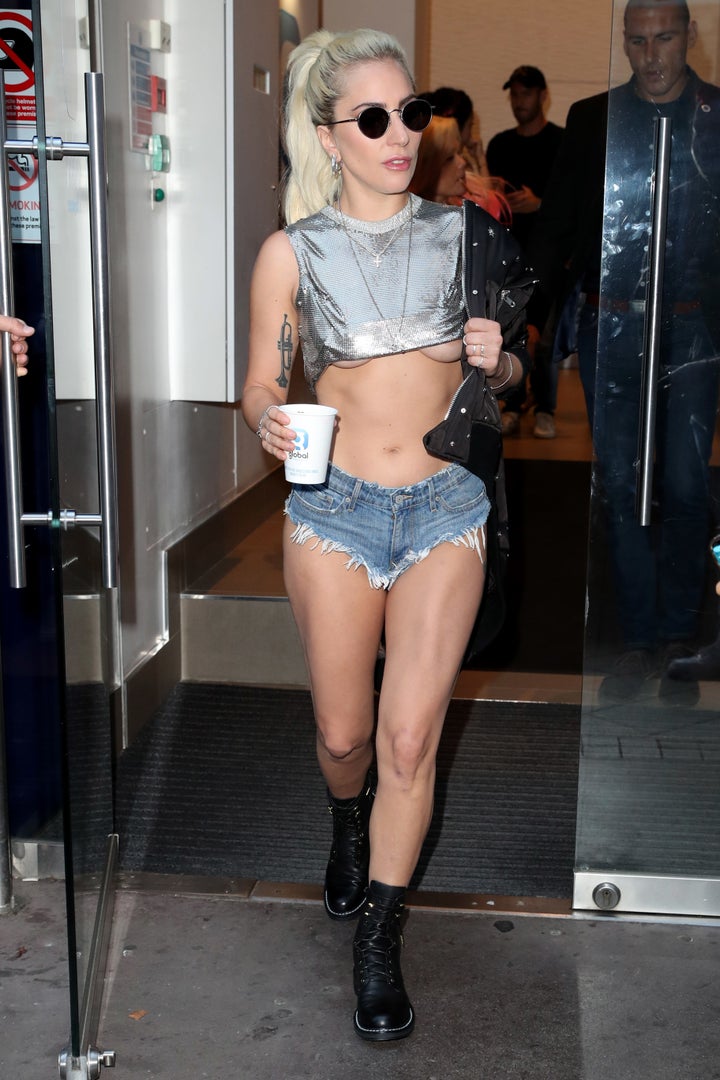 Hey, if it ain't broke...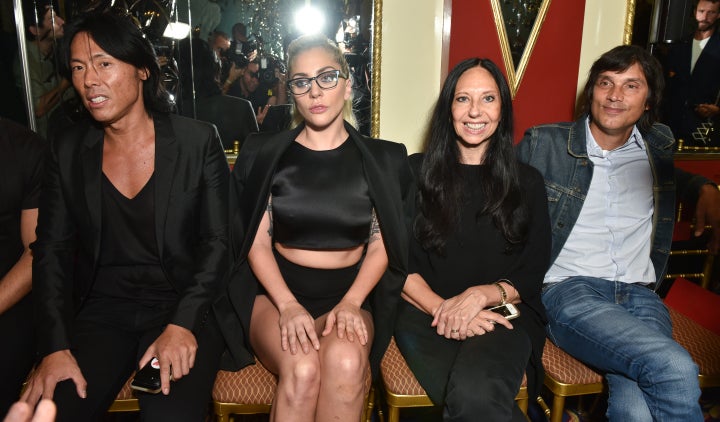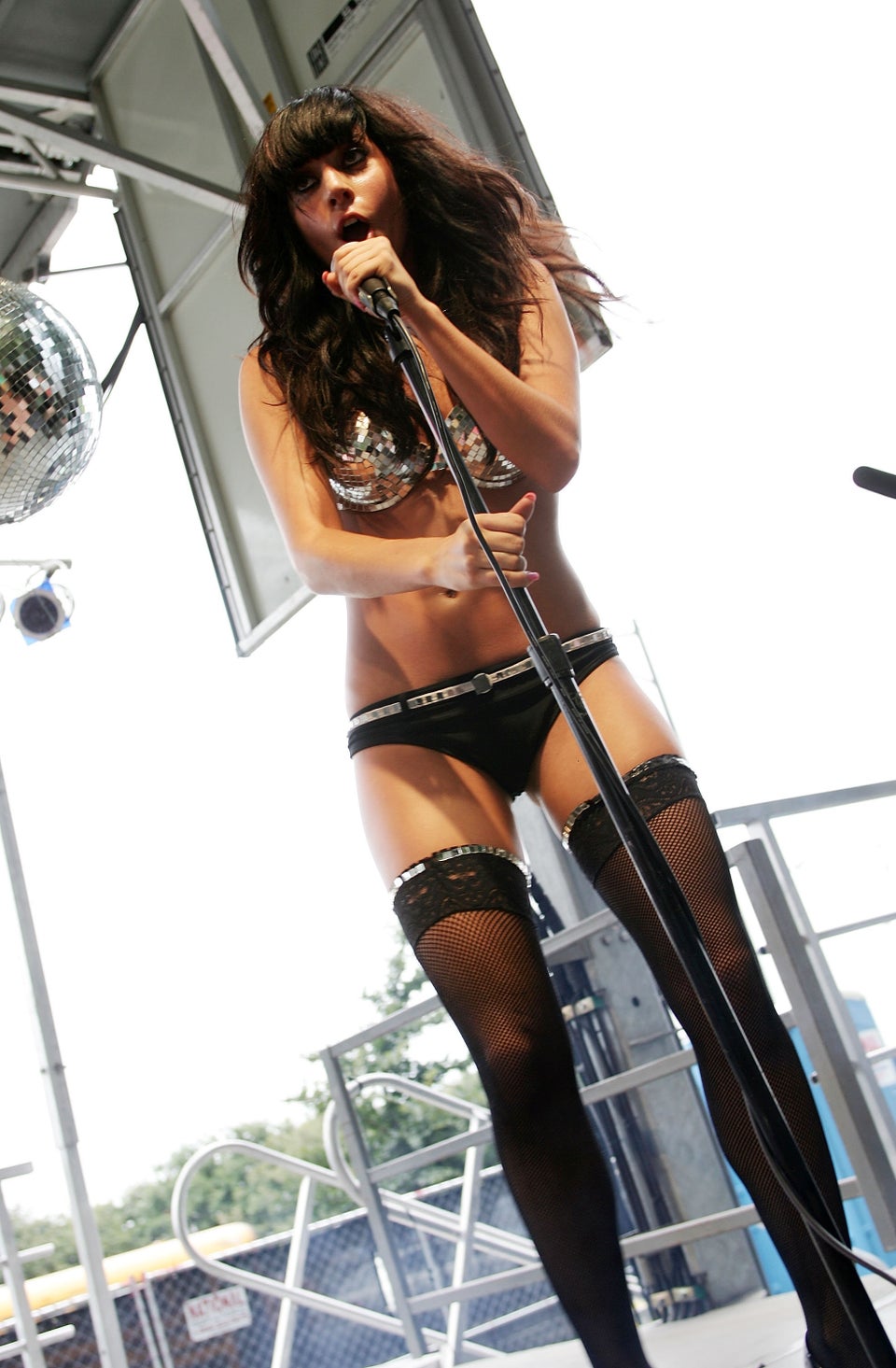 Lady Gaga's Style Evolution