 But for all of the Gaga's revealing outfits, she rarely dresses straight-up Hollywood sexy, a la Kim Kardashian or Scarlett Johansson. Until now, that is, when photogs spotted the pop star in South Korea wearing an atypical outfit for her: a slinky Atelier Versace cream-colored gown with a neckline cut down to there.
Gaga topped off the couture ensemble with a pretty white mask.
There's more couture in the future for Lady Gaga. Her "Born This Way Ball" tour begins on April 27 in Seoul, for which she'll be wearing custom-made Giorgio Armani costumes.
See photos of Lady Gaga's plunging neckline below!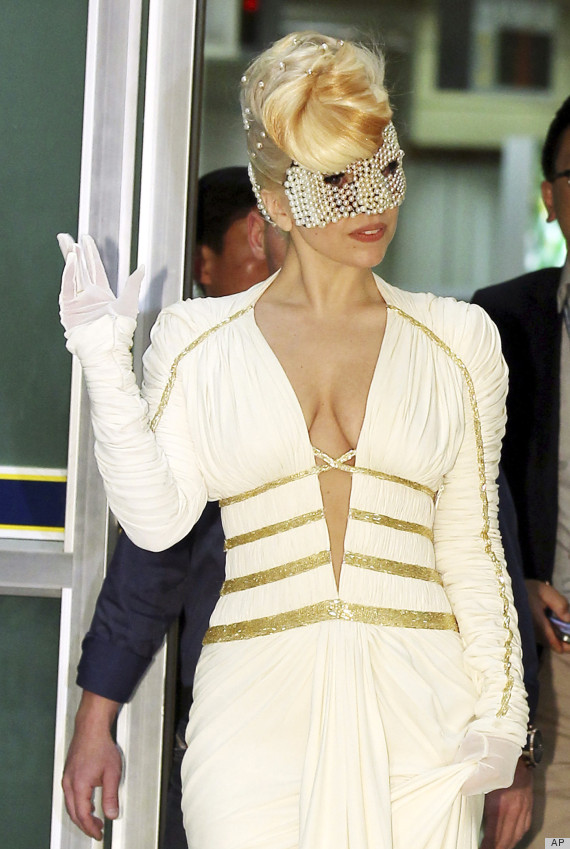 See more pictures of Lady Gaga's wild outfits!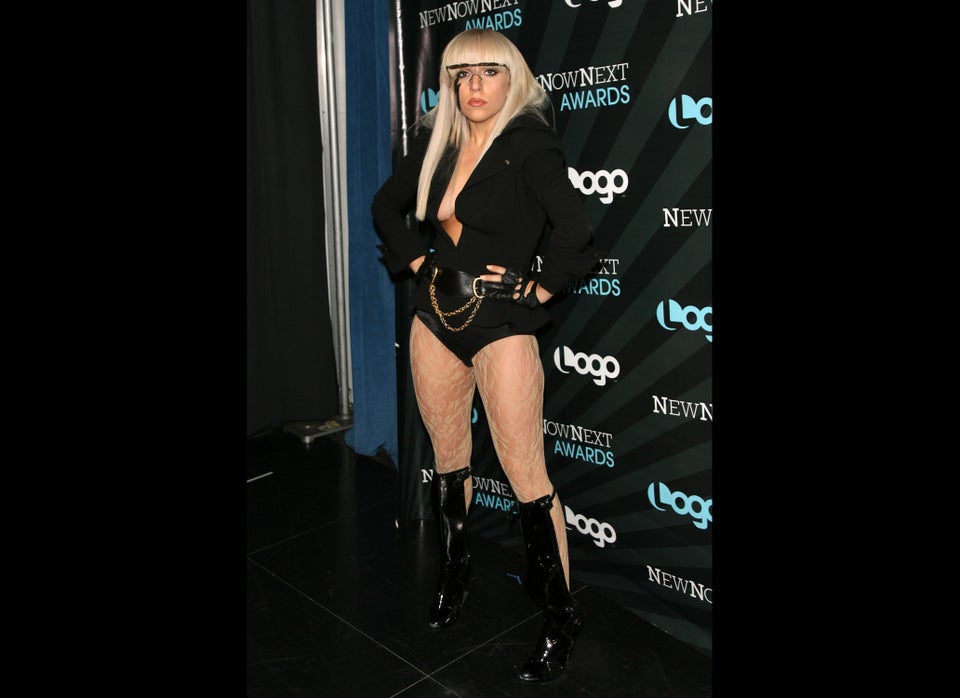 Lady Gagas Style Evolution