The "Born This Way" singer shared a video with fans on Snapchat on Sunday in which she's getting inked by tattoo artist Mark Mahoney. The 29-year-old opted to get the new ink on her ribcage, in between her existing body art.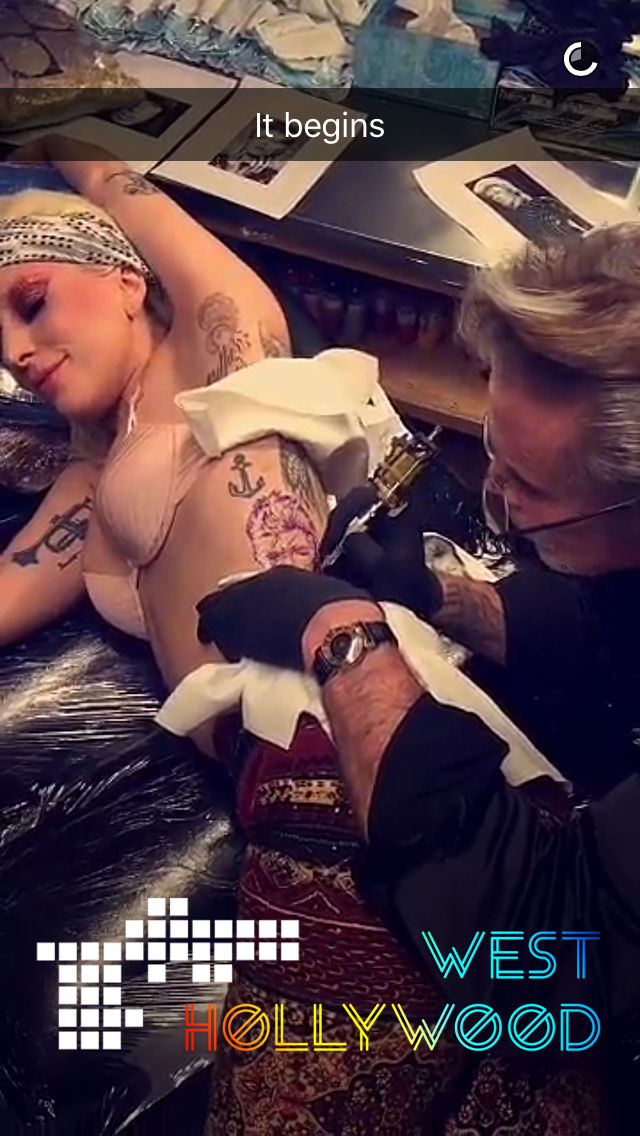 Gaga called the picture of Bowie, which comes from the iconic cover of his "Aladdin Sane" album, "the image that changed my life." The Golden Globe winner even sported lightning bolt makeup similar to Bowie's in the video for her debut single, "Just Dance."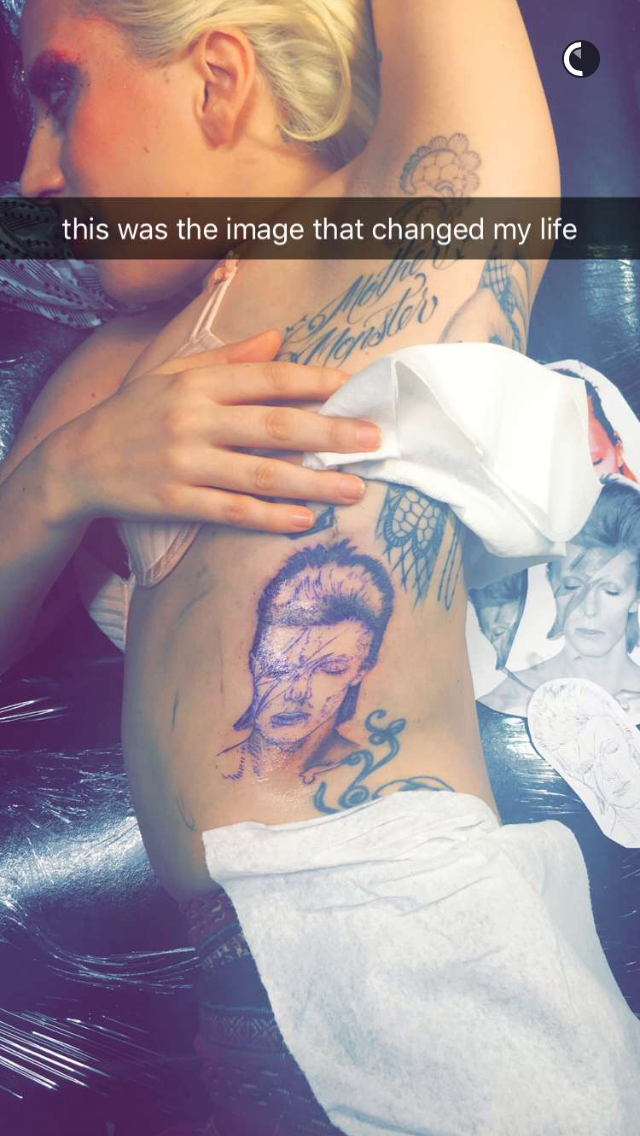 For her tattoo, Gaga had Mahoney add a small star to one of Bowie's eyelids, an homage to his album "Blackstar," which was released two days before his death in January.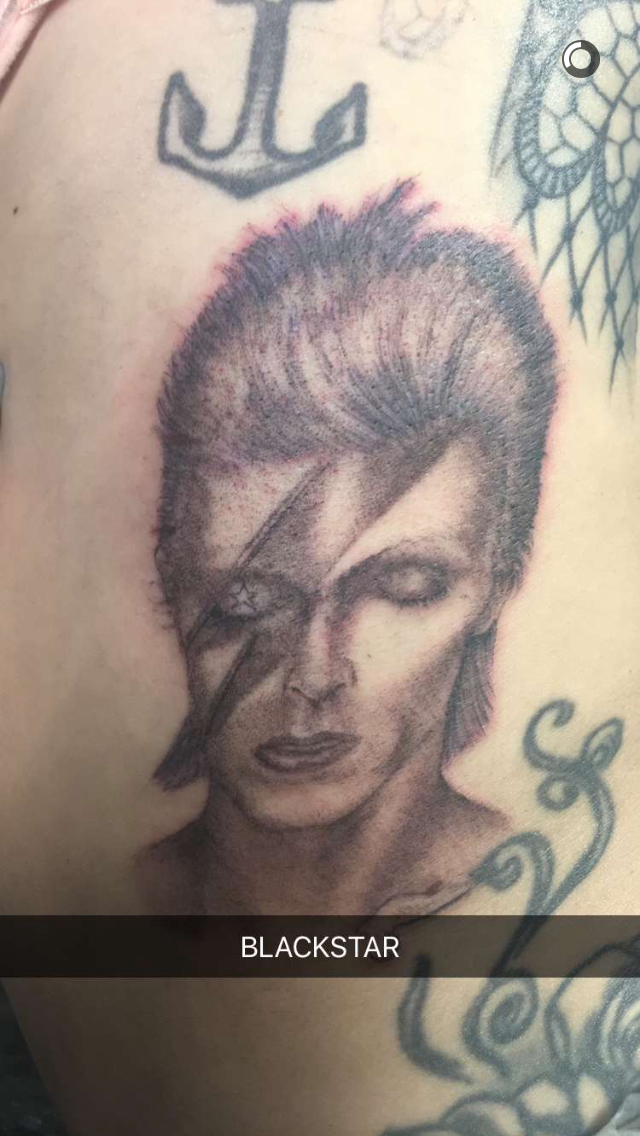 The late singer will posthumously receive the Lifetime Achievement Award at this year's Grammys.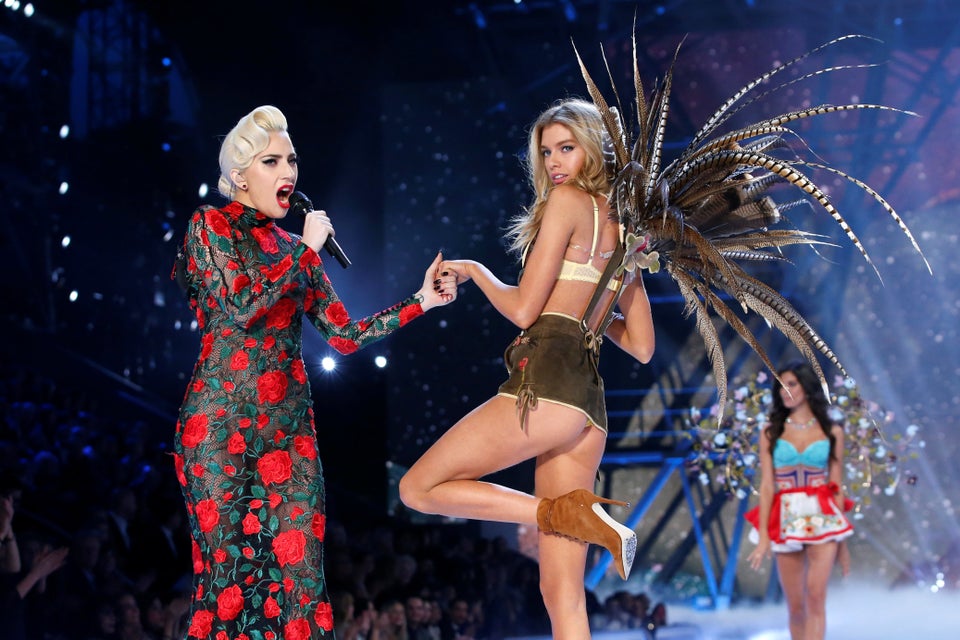 Lady Gaga