Lady Gaga returned to the Coachella Valley this weekend for her second set at the music and arts festival. Although thousands of concertgoers, including her parents, danced along in the audience to tracks from each era of Gaga, there was was one person who was missing.
When it came time to play "Edge of Glory," the pop star dedicated the song to Sonja Durham, her friend and former assistant who is battling stage 4 cancer. Although the song was originally inspired by her late grandfather, Gaga made Durham the focal point of the ballad on Saturday night.
"My friend Sonja is very sick and I love her so much and if it's OK with you, I'd like to sing this song for her," Gaga told the crowd, before launching into a stripped rendition of the song.
"I'm sorry you don't feel well," she added in the middle of the performance. "We all wish you were here with us."
Durham and Gaga have been friends for nearly a decade, sticking by each other's side through life's highs and lows. Just last month, Gaga helped plan Durham's "dream wedding" to beau Andre Dubois. Durham dubbed Gaga her "angel" for pitching in for the event.
Durham is actually the inspiration for "Grigio Girls," a bonus track off Gaga's latest album, "Joanne." Speaking with Radio.com about her friendship with Durham and how it has shaped her music, Gaga revealed why "Grigio Girls" is so close to her heart.
"One of my best friends, Sonja, who has been with me since I was 23 years old, she has metastasized cancer in her lungs and in her brain. It's stage 4," she explained. "And it's really hard: it's hard to watch, it's hard to witness, it's hard to know what to say. But I love her so much, and it's so important that we continue to do research to find a cure."
"I wrote a song about her on the album, it's about how me and all of our girlfriends would get together and cry without her when she's not around, because we love her so much," she added. "We just want to be strong with her."
Watch a clip from the interview below.
Before You Go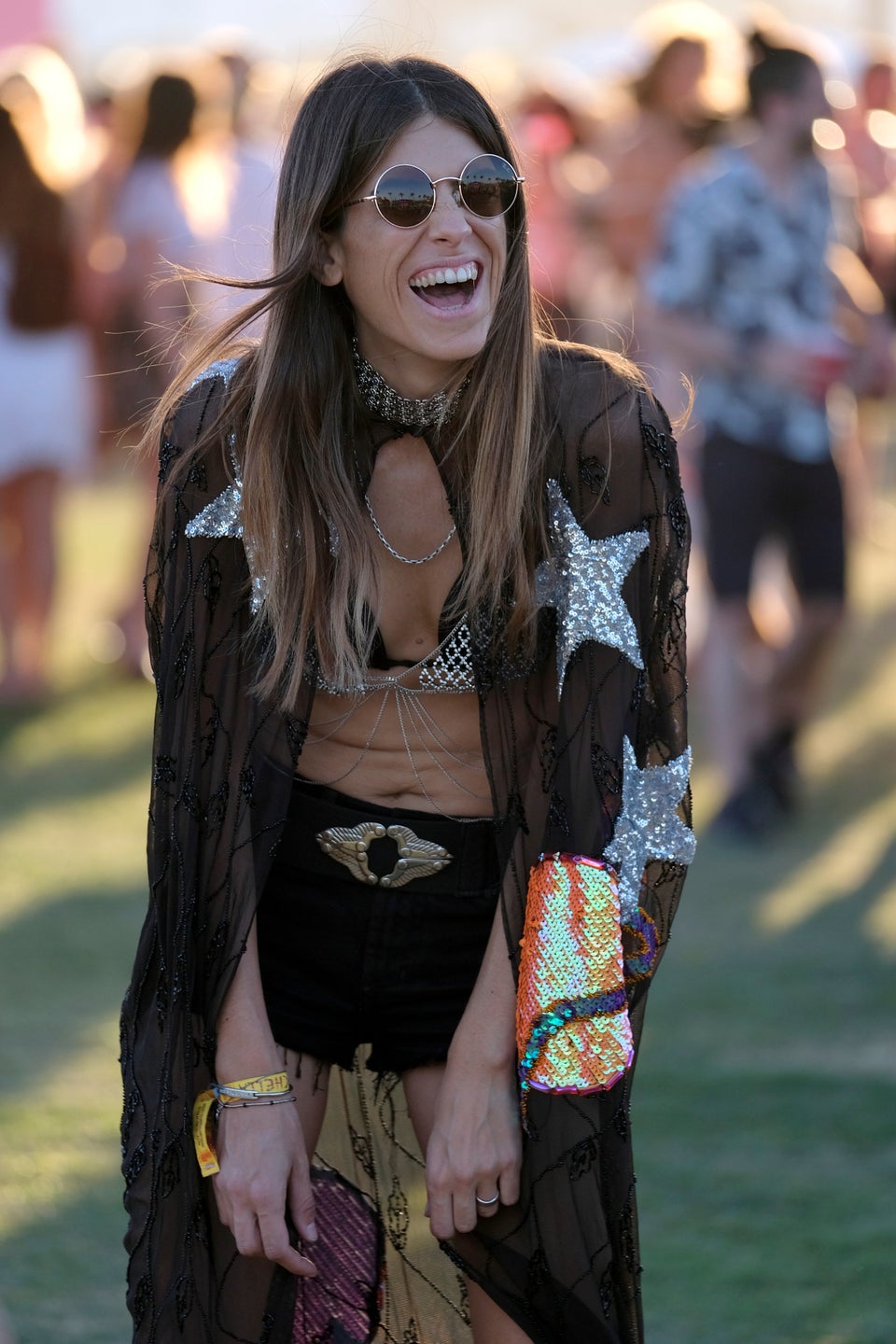 Coachella Outfits 2017