Lady Gaga always struck us as more of a Muppets fan, but turns out she's got a soft spot for Disney, too.
That must be the only explanation for her recent outfit, which involved a pair of jeans covered with the faces of sassy Disney "princesses" including Ariel, Snow White, Jasmine and Cinderella. Gaga wore the comfy-looking (?) pants as part of her relatively subdued plane outfit on Tuesday, when she was spotted making her way through a Tokyo airport.
We love us some Disney princesses, and we're big fans of pants. So we really, really want to embrace Gaga's latest fashion statement. But something about the creepy facial expressions on the typically cheery characters has us disturbed. Imagine waking up on the plane to those faces...
Behold Gaga's Disney pants. Thoughts? Questions? Concerns?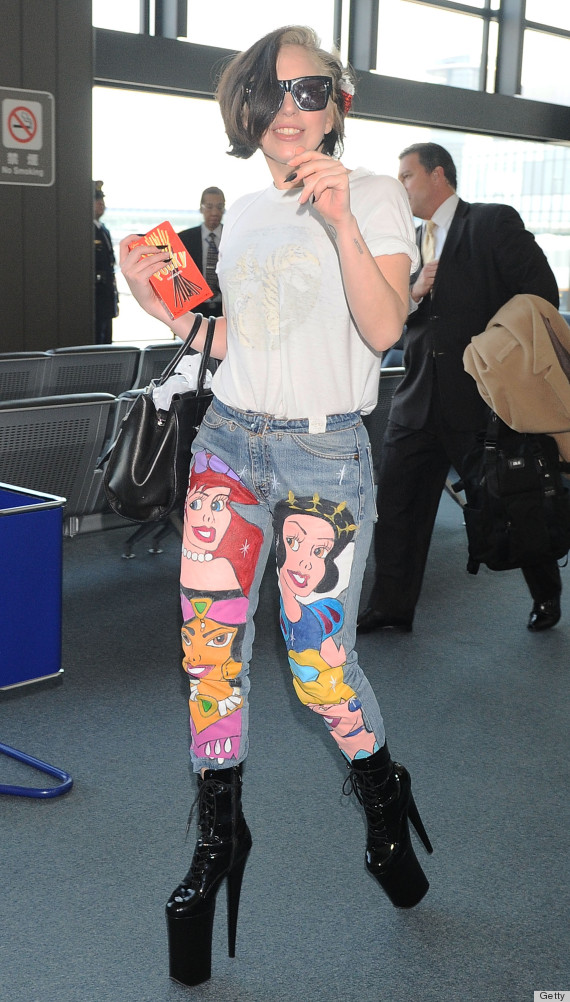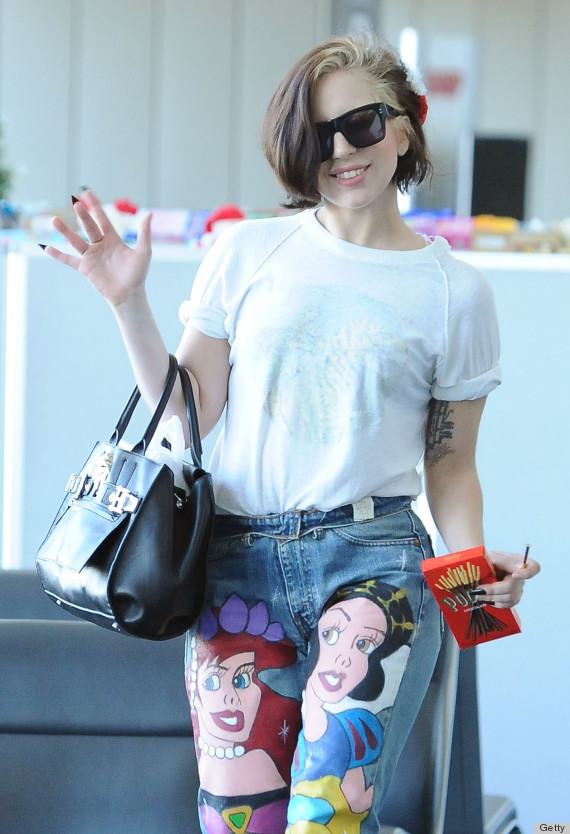 You can never escape Disney: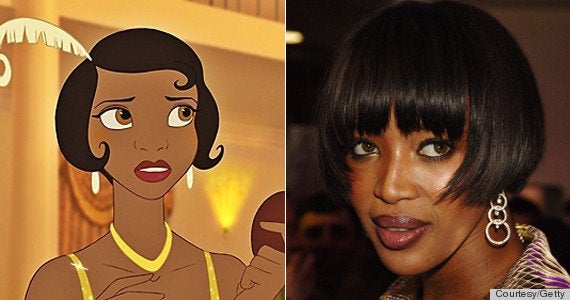 Models & Their Disney Doppelgängers