No need for a poker face here.
Lady Gaga was honored as Woman of the Year during Billboard's Women in Music event on Dec. 11, and on Friday we finally got to see the emotional moment go down during the broadcast on Lifetime.
The singer first sat at a piano to perform her new single, "Til It Happens To You," before accepting the award from her mother, Cynthia Germanotta.
"I don't think I've ever dreamed of anything more than being a performer. I don't really know why ..." said Gaga before getting choked up.
"I'm a very emotional person," she said with a laugh. "I never thought anything like this would've ever happened to me or my family."
Gaga went on to deliver a powerful speech on her personal journey and called out sexism in the music industry, saying it's like a "f***ing boys club" before laughing, "Sorry, Grandma."
Gaga also thanked her supporters and even her haters for giving her the motivation to prove them wrong.
Cue the applause, applause, applause.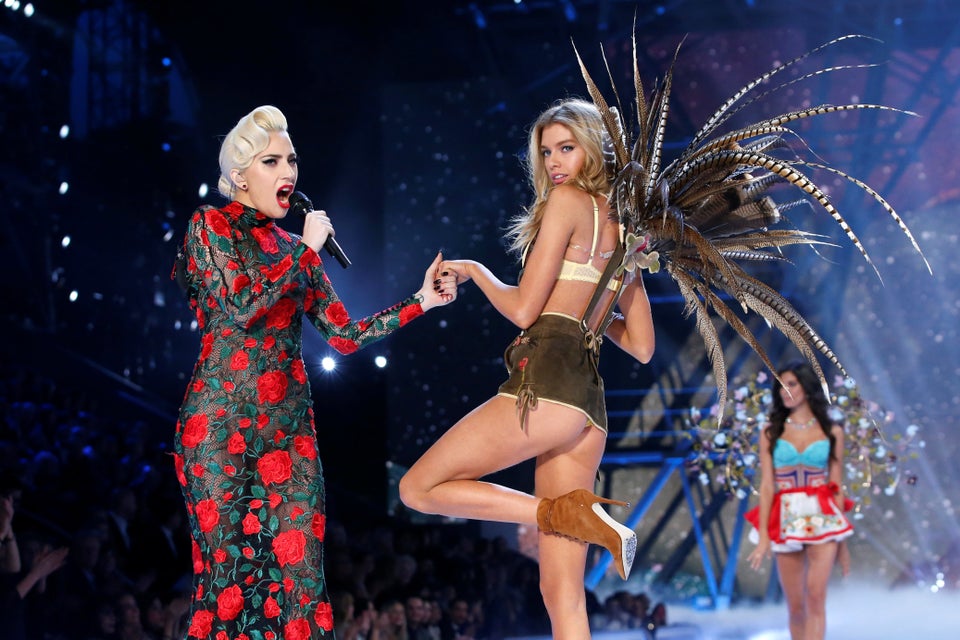 Lady Gaga
Popular in the Community