Is Lady Gaga about to meet the fate of Kim Kardashian and get humiliatingly flour-bombed on a red carpet by animal rights activists for wearing fur? It would appear so, unless Gaga's many gay fans are successful in a campaign launched in recent days to get the performer to explain a series of recent occasions on which she appears to be donning fur coats.
People for the Ethical Treatment of Animals (PETA) is imploring Gaga's LGBT fans to pressure the performer, who has said in the past, "I hate fur and I don't wear fur." Dan Matthews of PETA, who is gay himself, wrote an open letter to Gaga which appeared on the widely-read gay blog Towleroad on Monday, warning her of the consequences if she didn't offer an explanation, and then spoke out further on Tuesday, again warning Gaga directly that a flour-bombing is in her future.
So far, the singer has been defiant, without exactly confirming if she's been wearing fur, tweeting, "To those press and such who are writing about whether or not my fur is actually real, please don't forget to credit the designer Hermes."
"We are a lot of Gaga fans here at PETA, a number of gay people are on staff, and among our members," Matthews said on my radio program on SiriusXM OutQ on Tuesday. "PETA members helped lead protests against Chick-fil-A. We have a lot of crossover in the gay community. We were thrilled when Gaga went on "Ellen" [in November 2009] and told her she doesn't wear fur. And so, we were quite surprised this past year when we started seeing her wearing fur coats, and we wrote her so many letters asking if they were fake or not. We just got no reply."
PETA points to several appearances recently in which Gaga has worn what appears to be fur, including what's been identified as a Michael Kors fur and an Armani rabbit coat. She also appears in the movie poster for the new film "Machette Kills" wearing what Matthews says appears to be a coyote carcass.
Some bloggers, however, are defending Gaga, pointing to the Hermes coat she referenced in her tweet and noting it is "high-pile," a fake fur. Matthews claimed PETA confirmed with one shop that a coat with which Gaga left the store was indeed real fur.
"Fall is coming and we need to know if she is a turncoat or not," Matthews said. "Because when you're a public figure and you wear fur -- there are animals that are anally electrocuted, skinned alive, drowned, entrapped. They do horrible, horrible things to animals in the fur trade. She came out of a hotel in Bulgaria today holding her dog and wearing a big giant fur coat. I. We're thrilled that she supports gay rights but to so brazenly support one of the most violent industries on the planet, she's asking for it. When you wear fur so conspicuously you are setting yourself up to be targeted."
Gaga fans who are anti-fur have been tweeting the performer furiously in recent days, including openly bisexual "Good Wife" star Alan Cumming, who is an animal rights advocate:
After Gaga's vague response about the designer of her coat, Cumming shot back:
Kim Kardashian was flour-bombed in March of this year by an animal rights activist after PETA launched a similar campaign against her. Matthews said the reality star has since been very reluctant to wear fur in public.
"When frivolous people like Kim Kardashian wear fur publicly and flaunt it, it sends a message that this is something that's a frivolous fashion," he said. "Although it was probably a PETA member who did the flour bomb of Kim Kardashian, there are people all over the place who are animal advocates, whether they're PETA members or not, who will confront people who are public personalities, especially wearing fur. Gaga needed fair warning. We hope she will come to her senses and stop making such a bad example."
Mathews said he appealed to the LGBT community not just because much of Gaga's fan base is gay, but also because he believes LGBT people are sympathetic to the plight of animals.
"Us gays are better than that," he said. "We can look at things more critically and can be a little bit more sophisticated and not support things that are cruel. Because, let's face it, we've all faced enough of a rough time from the ignorance and the arrogance that people have had toward gay rights."
Listen to the interview with Matthews here:
Above, watch HuffPost Gay Voices Editor Noah Michelson and HuffPost Live host/producer Ahmed Shihab-Eldin about this story and other hot topics.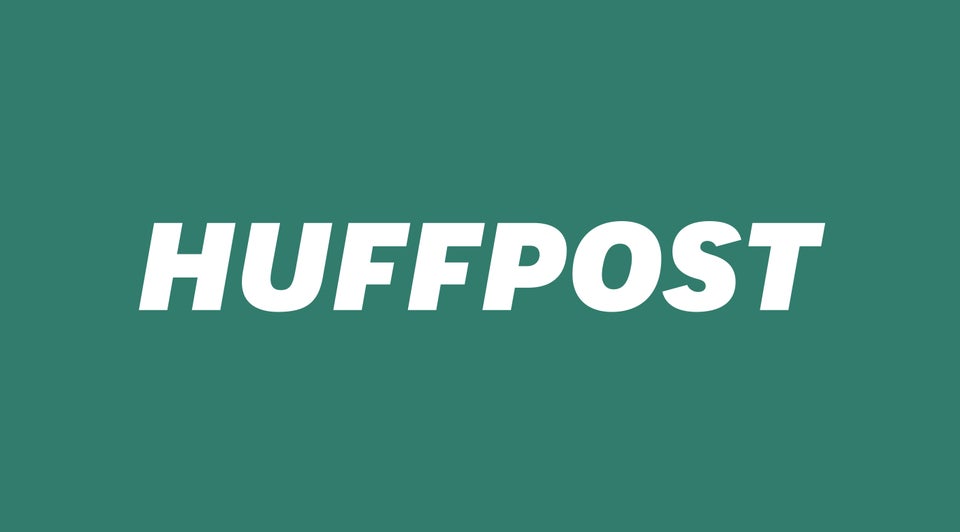 20 Celebrity Catfights
Popular in the Community