Lady Gaga opted to forgo holiday shopping in favor of bringing some much-needed cheer to homeless LGBTQ youth this Black Friday.
The 30-year-old pop diva popped in at the Ali Forney Center's Brooklyn housing site on Friday, leading the shelter's clients in a meditation session before performing an acoustic rendition of her latest single, "Million Reasons." You can check out a video of her live performance above, and take a look at a snapshot of her meditating with the group Saturday below.
"I'm here today not because I had to excruciatingly pull time out of my schedule to come be here," Gaga, who is a longtime supporter of the queer community, reportedly told the crowd. "I'm here because I want to be here. And I'm here because I want this to affect other people around the world, and to remind them that when they are kind, it not only makes the other person feel good, but it makes me feel good, too."
AFC founder Carl Siciliano told The Huffington Post that the performance was extremely meaningful for the center's clients and residents, many of whom "have been rejected by their families."
"It was beyond wonderful to see the ecstatic joy that Lady Gaga's visit brought to the young people who make the Ali Forney Center their home," he said.
So inspiring to see two talented ladies we love making a difference this holiday season!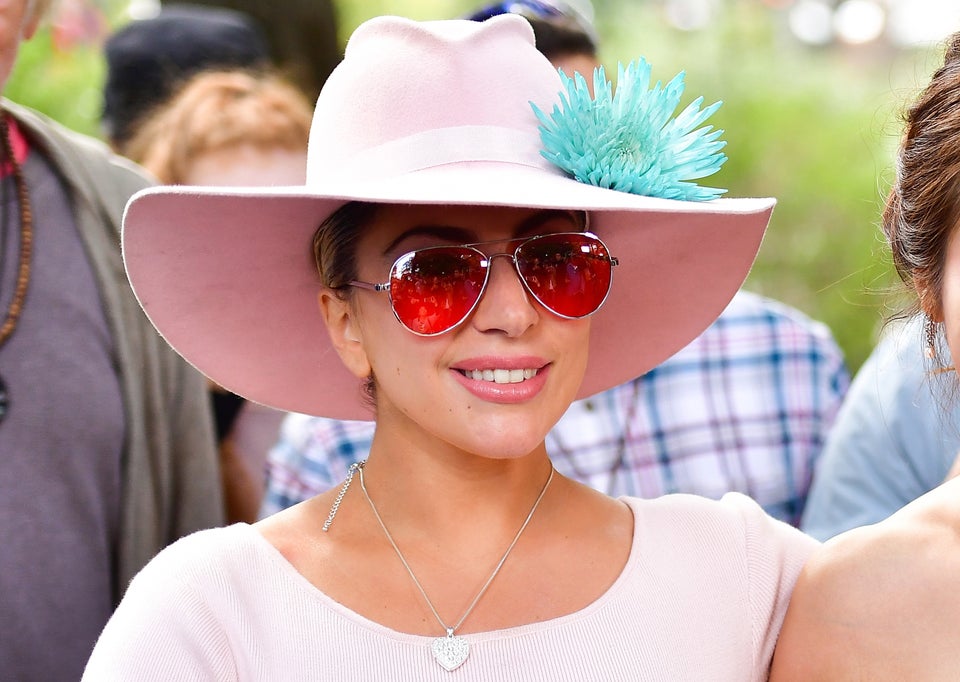 Lady Gaga & Her Pink Hats
Popular in the Community