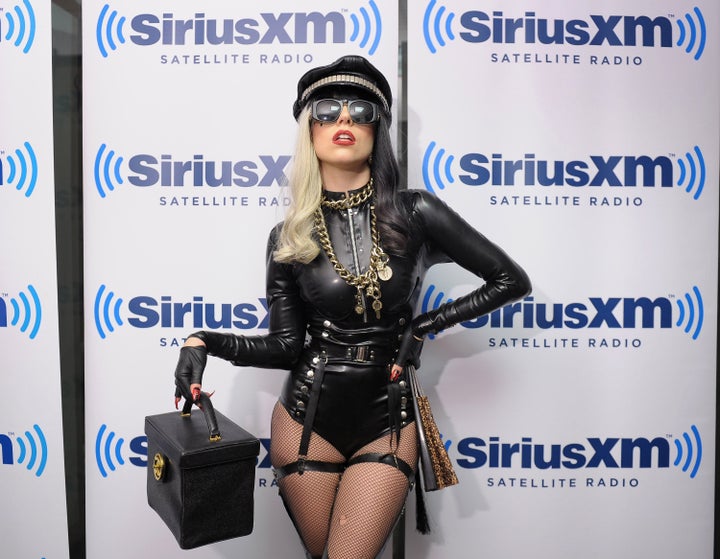 After what seems like months of having to listen to Sirius Satellite Radio show host Howard Stern complain about how Lady Gaga wont talk to him, Mother Monster decided to drop by 'The Howard Stern Show' Monday morning (July 18) and chat on-air with Stern for nearly 90 minutes about everything from drugs, sex and fame to fashion, Born This Way and the superstar's tiny Brooklyn apartment. Yes, you read that correctly. Lady Gaga lives in Brooklyn.
The former Stefani Germanotta opened up about her childhood fascinations, her decision to drop out of NYU and the days before she was famous when she used to dance on fire escapes and pretend she was a star -- an image she then re-created for her glam-rock 'The Edge of Glory' music video.
But it wasn't all glitz and glamour. She also dealt with some heavy issues. She had multiple waitressing gigs just so she could survive living in New York City, and she often turned to drugs when she felt lonely.
"I did [cocaine] all alone in my apartment, while I wrote music," said Gaga. "And I regret every line I ever did. So to any of the little sweethearts who are listening, don't touch it. It's the devil."
Stern also tried to get Gaga to reveal how much money she's made from her mega-successful Monster Ball tour. But Gaga insists that she doesn't "give a f--- about money at all," mentioning that she's just happy she can afford her $1,100 a month apartment. In fact, according to Mother Monster herself, the only things that she's bought with her money are heart surgery and a car for her dad.
And of course, in true Howard Stern fashion, he also gets Gaga to open up about her sexual history and current relationship status -- according to Gaga, her first love is music.
"It's hard to find a boyfriend who doesn't mind a good tuck," she joked with Stern, poking fun at the rumors regarding her gender.
By the end of the interview, Stern became an official little monster, declaring that Gaga's acoustic version of 'The Edge of Glory' was "one of the best performances we've ever had on the show."
Put your paws up and listen to the entire interview -- and acoustic set -- below.
Calling all HuffPost superfans!
Sign up for membership to become a founding member and help shape HuffPost's next chapter