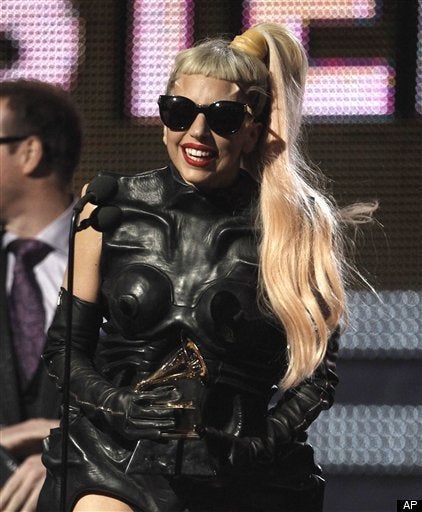 Lady Gaga: born to be a movie star?
Speaking to "The Morning Mash Up" on Sirius XM Radio, Gaga was asked whether she planned on a movie career. Her response?
"I think at some point, yes. I think I'm sort of destined for that screen at some point."
Beyond being on the big screen herself, she's also given thought to who would play HER in a film. Her choices?
"I've always been a big fan of Rosario Dawson," she said. "Oh, you know what, I would have Marisa Tomei play me. I am such a Marisa Tomei fan. All my friends call me Marisa when I get angry. Because my New York accent just flies out of my body and I start smacking my gum."
She also talked about how she keeps in shape -- and gave a very interesting response: "I'm on the drunk diet," she said.
"I live my life as I want to, and creatively. I like to drink whiskey and stuff while I am working. But the deal is I've got to work out every day and I work out hung over if I am hung over. And it's about the cross-training and keeping yourself inspired. I have to say, I do a ton of yoga..."
Calling all HuffPost superfans!
Sign up for membership to become a founding member and help shape HuffPost's next chapter