Want to confuse Lady Gaga? Send her a note expressing your concern for her well-being.
"Members of the Instagram community have raised concerns for your well-being after seeing posts you've shared. We're reaching out to provide you with some important safety information."
Request for comment made to Instagram by The Huffington Post was not immediately returned. However, if we had to guess we'd bet our money that Gaga received an automated message after enough users reported her photos as "inappropriate" because it "puts people at risk" of self harm, drug use or bullying.
So what has Gaga been posting these days that could be considered so alarming? Well, on Monday and Tuesday she posted some handwritten notes, and while she writes, "Each day I cry, I feel so low from living high," we're pretty sure they are lyrics from an upcoming track on her new album "Artpop" due out in November. Especially since she captioned one of the pics, "#DOPE track 013."
Before You Go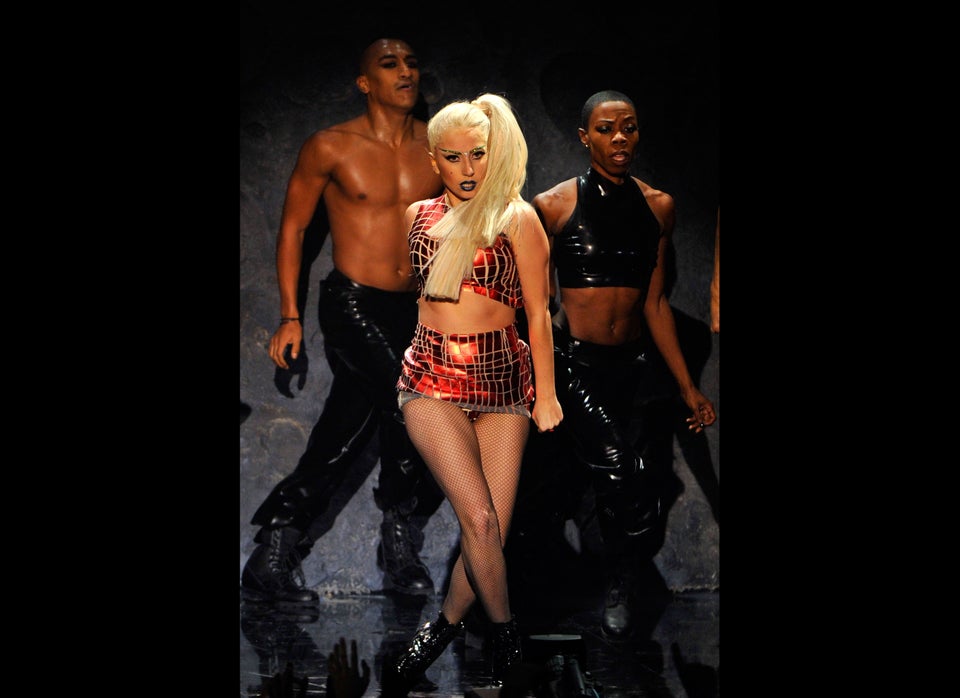 Lady Gaga
Popular in the Community