It's only been three years since Lady Gaga began her reign over the realms of music, fashion and popular culture at large -- roughly 36 months filled with number one singles and sold-out tour dates, too many awards and magazine covers to count, an outfit comprised of prime cuts and a giant egg for incubation -- but it feels longer because of the relentless, dazzling evolution of her persona and career.
Though she may perpetually be in a frenzied state of flux -- decked out in a dress fashioned from Kermit the Frog heads in one instant and bleeding to death on televisions around the world in the next -- one thing has remained constant since she charged onto the scene in the fall of 2008: Lady Gaga is unfailingly dedicated to the LGBT community.
Borne out of the gay club scene, the singer has never forgotten where she's come from or the fact that the queer community was the first to champion her music. But viewing her relationship with her LGBT fans as little more than repayment for their devotion -- as might be appropriate with many other pop stars -- is as unfair as it is inaccurate.
10 of Lady Gaga's Queerest Moments (interview continues below):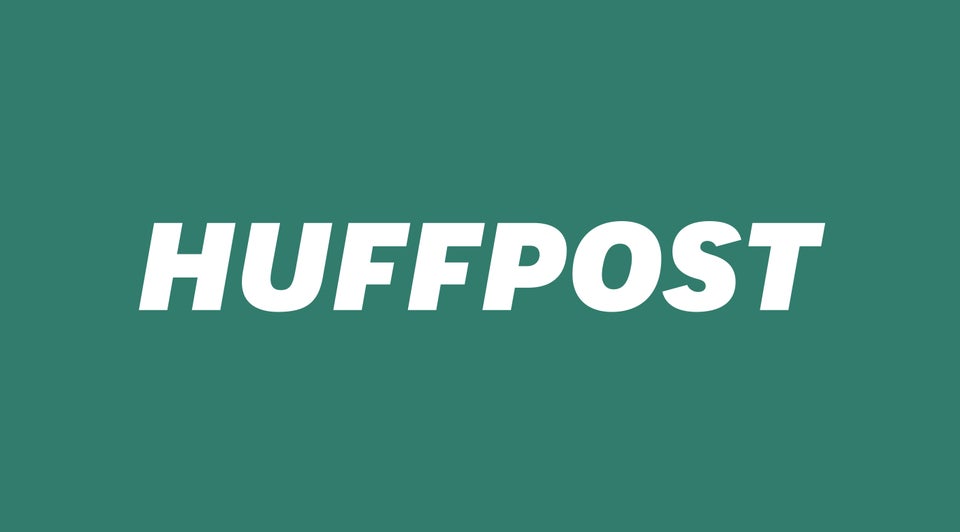 11 Of Lady Gaga's Queerest Moments
At every turn Lady Gaga has honored and revered the LGBT community. At the 2009 MuchMusic Awards she offered up her trophy for Best International Video to "God and the gays" and she's the first bonafide superstar to give a shout out to trans people in a pop song. But her activism reaches beyond mere consciousness raising.
Lady Gaga is in the trenches -- whether rallying in Washington D.C. for equality or railing against "don't ask, don't tell" in Maine. Last year she invited U.S. service members discharged from the military for being openly gay to accompany her to the MTV Video Music Awards and tweeted Senate Majority Leader Harry Reid to urge him to schedule a vote on repealing the measure. Most recently she's made the eradication of bullying her passion and has promised to meet with President Obama about the issue.
After ruminating on Lady Gaga's incomparable attention to LGBT activism and the mainstream visibility that she has brought to the queer community (not to mention how insanely talented she is), we at The Huffington Post Gay Voices thought who better than her to help us launch the page? So, we rang up Gaga on the day that "don't ask, don't tell" was finally repealed and chatted about bisexuality, outing, reading her male alter-ego, Jo Calderone, who opened the MTV Video Music Awards this year, as a trans man, and more.
Today marks the official end of "don't ask, don't tell." Did you know that last night at the ServiceMembers United Party in Washington D.C. "The Edge of Glory" was played right as the clock struck midnight?
I didn't know that. That makes me tear up and get really choked up. I have cared so much about this issue for the longest time and I'm just happy to be a part of working with all these amazing human rights organizations that have been lobbying for this change for so long. Actually, today is the same exact day a year ago that I drove 11 hours from a show to Maine to take part in a rally and I remember being there and seeing everyone's faces and the electricity at that rally that day. I'm reminded this morning of the faces of all of the service members who had been discharged and whose lives had been changed forever. [It feels good] just to know that they feel vindication today and feel that society is moving forward. I hope that all the fans who read this and who support social change know that you really can make a difference. It just takes conviction and passion.
We're headed into a big year with all of the elections coming up in 2012. Have you started planning your political participation or any kind of activism you want to be involved in?
I don't know. I love being able to be political without any political affiliation. I hope that it liberates the fans in some ways knowing they don't have to pick a side -- you just have to have a strong brain and decide for yourself what kind of future you want for your country. I hope to be involved in some sort of way with the fans and mobilizing their dreams more than anything.
In your interview with Jean Paul Gaultier you said that while you identify as bisexual, you don't think it's entirely fair to say that since you've never been in love with a woman. If that's the criteria we're using, then I'd venture to say that a lot of my gay friends aren't gay because they've never been in love at all.
Love is an interesting thing. Perhaps I've never been in love before -- I don't really know? I think I have. I guess it's subjective in that way. I just have so much respect for my friends who live bisexual lives and who live transgender lives and who every single day have to fight for their identity and have to deal with all the things that come along with sexual orientation. I like to be as open but as diplomatic as I can be in order not to sensationalize bisexuality in pop music. I have no interest in using my sexual orientation to sell records. I like to be as poignant as I can be about saying the kind of bisexual woman I am.
You've been an advocate for LGBT people from the beginning of your career, especially when it comes to more homonormative issues like gay marriage and "don't ask, don't tell" but I wonder about queer people who aren't interested in those subjects -- people who are saying "I don't want to get married" and "I have no interest in the military" or even "I'm anti-military." Do you think that there's something in your message and your music for them?
I think tolerance and acceptance and love is something that feeds every community. Some generations in the gay community may not find some freedoms as important as other generations might. But I can speak mostly for my generation and the generation of my fans and what they want and they demand equality. And regardless of which community we stand for, shouldn't equality be for all?
For me personally, queer liberation is linked to sexual liberation. I feel like America still has a long way to go in terms of escaping really antiquated, Victorian approaches to sex. People are still disgusted by the sight of something as innocent as two men holding hands, much less the thought of gay sex. How does sexuality and sex factor into your message?
I think that the more we push forward love and acceptance and equality and the more we start to bring gay couples to the forefront of culture in terms of being a nuclear family the way that straight couples are revered, I think those are the sorts of things that are going change people's perspectives in terms of gay sexuality. Even having more gay couples on TV shows and in the movies -- that's how I approach culturalism. I don't view it as just one freedom or one right that we're trying to achieve. It's about the overarching ideology and really, really pushing on all cylinders and all sides. There's really no where that love can't be.
What's your take on outing in regards to celebrities and those in the media?
I don't judge people that are not ready to come out yet. I think that's a personal process. I think it's a dangerous thing if you speak incongruently to your own sexual views and who you are. I think that can be dangerous and unfair to the public when you're put in a position on the world's behalf. I think honesty is important. But I don't run around telling everyone whose cock I sucked last night -- it's OK to be private about who you are. But it's not a good message to the country when political officials are incongruent in the way that they vote or the way that they speak about sexual orientation and then in their own lives act differently.
When we spoke in March of 2010 and you were in the middle of writing Born This Way, you said that there were going to be a lot of trans themes on the album. What about the trans community do you find so inspiring and is it fair to read your male alter ego, Jo Calderone, as a trans man?
Reading Jo in any kind of way is a fair reading. The performance of Jo is meant to manipulate the visualization of gender in as many ways as I possibly could. And in a completely different way, sort of do that by creating what seems to be a straight man -- a straight and quite relatable American man. I wanted to see how I could take someone who is so approachable and so relatable and press a much more unrelatable issue that is so hidden or so chained up. [I wanted to see] how I could put someone who is challenging all of those things in a very pop culture moment and force people to deal with it no matter how uncomfortable or exciting it may be.
The album tackles all sorts of ideas about dual identity and fantasy and reality and artifice versus realism and how I believe there is no line and and how can we become potentially the greatest part of ourselves by releasing our inhibitions in reference to fantasy? How can I reinvent myself, how can I remodel myself to become greater? How can I become more honest everyday?
Is that what you see the trans community as representing?
I see the trans community as a very inspiring group that on a daily basis deals with obstacles and struggles that most of us can't perceive of. I think they should be revered and honored and protected and I think it's important for me, as an artist, to push those particular boundaries because of how many of them I know and how important it is to the young community and in order to stop bullying and to inspire teachers in schools and the heads of giant organizations to be kind and tolerant to one another so that we all may discover who we are in a free and loving space.

Popular in the Community