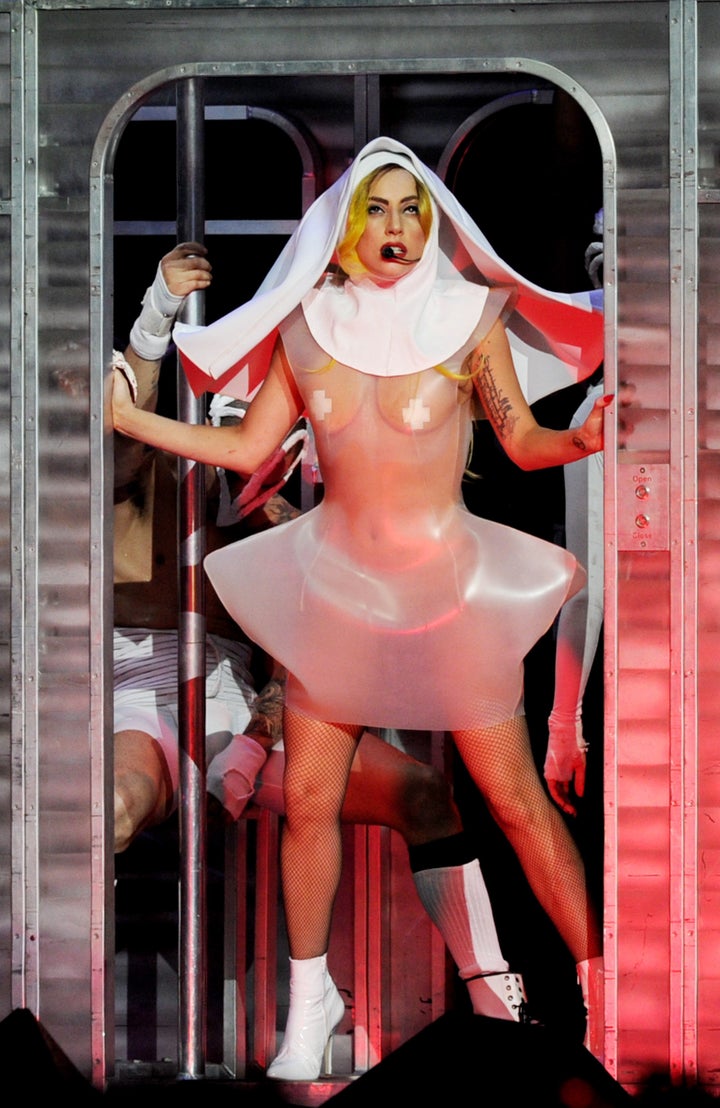 You can't say Lady Gaga isn't provocative.
"Judas," the latest single from Grammy-winner and fashion icon has leaked onto the internet early, adding to the already heated debate about the song, and accompanying video's, alleged sacrilege.
The song and video are told from Mary Magdelene's perspective, with lyrics such as, "When he comes to me, I am ready/ I'll wash his feet with my hair if he needs/ Forgive him when his tongue lies through his brain/ Even after three times, he betrays me/ I'll bring him down, a king with no crown..."
The suggestive lyrics have angered some, including The Catholic League, though, it should be noted, the organization hadn't heard the song or seen the preview clip of the video before issuing a complaint.
"This is a stunt... Lady Gaga tries to continue to shock Catholics and Christians in general: she dresses as a nun... she swallows the rosary. She has now morphed into a caricature of herself," Catholic League President Bill Donohue said in a statement.
However, Gaga's creative director, Laurieann Gibson, said that they specifically worked to not offend the religious, amongst whom she counts herself.
"It went through several changes and late-night debates because at one point, there were two completely different "views and I was like, 'Listen, I don't want lightning to strike me! I believe in the gospel and I'm not going there,'" she told The Hollywood Reporter about the song and video. "And it was amazing because to have that conversation about salvation, peace and the search for the truth in a room of non-believers and believers, to me, that was saying God is active in a big way. And the place that it came to is surreal. We don't touch on things that we have no right touching upon, but the inspiration and the soul and idea that out of your oppression, your darkness, your Judas, you can come into the marvelous light. So it's about the inspiration and to never give up... We've created a new Jerusalem."
LISTEN
: