Soon to be vamping it up on a movie screen near you: Lady Gaga. Mother Monster has been cast in Robert Rodriguez' "Machete Kills," a film well known for its oddball casting. The singer apparently already put in work on the set, and has her own poster to boot.
The "Planet Terror" and "Sin City" director announced the news on Twitter Thursday:
Gaga confirmed her involvement, reiterating that this was her acting debut (super-long music videos notwithstanding):
Gaga plays La Chameleon and joins a cast that includes (deep breath) Amber Heard, Sofia Vergera, Zoe Saldana, Jessica Alba, Danny Trejo (Machete himself), and Alex Vega (who played one of the titular characters in "Spy Kids" and recently Instagrammed a photo of her risque costume).
The film, which is a follow up to Rodriguez' 2012 B-movie "Machete," has no release date. Trejo's character will reportedly be seen trying to stop an arms dealer from hastening the end of the world. Check out Gaga's poster below.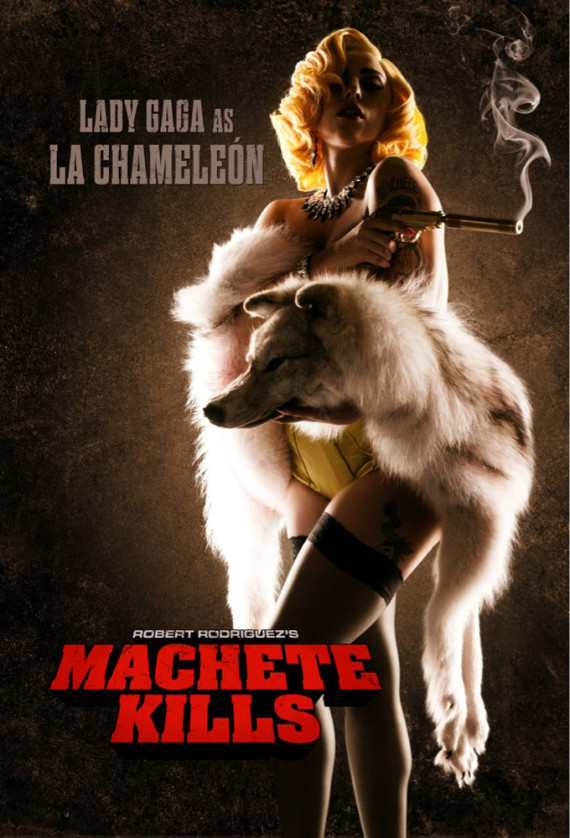 Popular in the Community