As it turns out, Lady Gaga was more than pleased to ruffle Madonna's feathers.
In a new interview with Attitude (available for download here), Lady Gaga addressed her conflicts with the Queen of Pop over the Gaga song "Born This Way."
"I have to be really honest, I was completely kind of floored that Madonna was singing my song on her stage every night! I'm certainly not thinking about anybody but me and my fans when I'm on stage," Gaga said to Attitude, referencing the fact that Madonna took to performing a mashup of "Born This Way" and her own song "Express Yourself" during live concerts last year. (The songs share a similar beat and melody.)
"The fact that I was on her mind at all. I mean, Madonna's ... she's Madonna. I looked up to her for a long time. I'm not quite sure what her intention was -– to do that in the show, but I don't really care," Gaga continued. "I think playing into the gossip of the tabloids and, I guess the fodder of the competition, that's just not what I'm about. She chooses to use her voice the way she chooses to use hers and I choose to use mine the way I use mine. All it meant to me was that Madonna Ciccone was singing my song on her stage and I'm 27! And as a punk-rocker from New York, I've basically been hoping that I would become so good that one day I would piss off Madonna!"
"That doesn't make me feel good at all," Gaga said about tearing others down. "That just makes me feel like I'm not a good human being ... I don't even want to fight back because it's more important to me to keep writing music. Because that's really all I care about, is the music ... things are really different than they were 25 years ago, and that's what makes 'Born This Way' so relevant for me. We're socially in a different place and it's OK, we don't have to all slice and hate each other anymore."
Madonna wasn't shy about her stance that "Express Yourself" was an inspiration for "Born This Way."
For her part, Gaga still doesn't think there are similarities between the tracks, and blames the whole dust-up on something else entirely.
"I truthfully believe that was nothing about those records sounding alike, and everything about this gay icon versus gay icon [is] nonsense," she told Attitude. "I don't need to take anybody's torch. I have no interest in taking anybody's torch. I am over here and they are over there and if you feel connected to it the door is open for you to come in and enjoy this with us. But this need for competition was everything that 'Born This Way' isn't about!"
For more from Lady Gaga, including thoughts on her bisexuality, head to Attitude.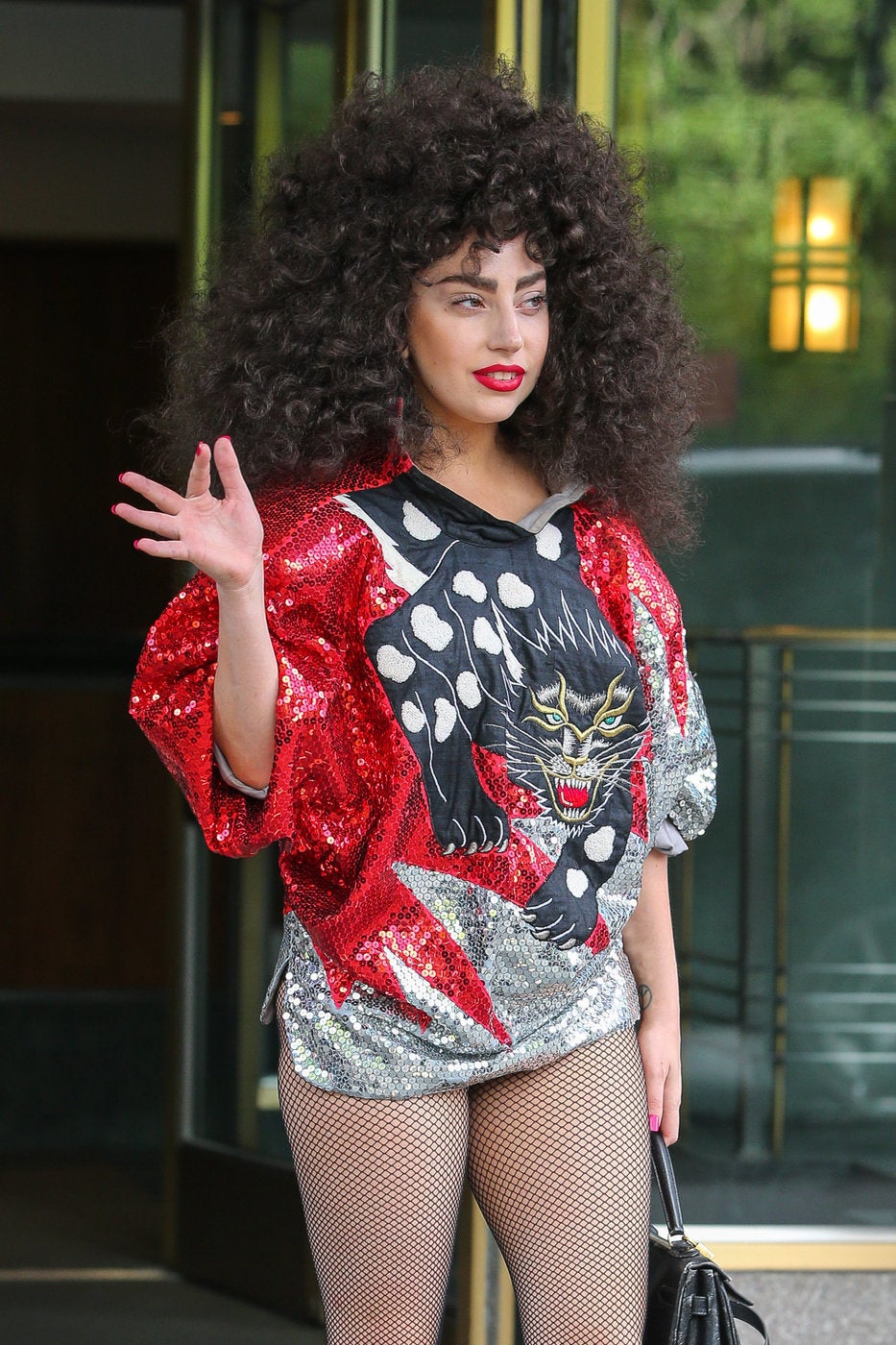 Celebrity News & Photos