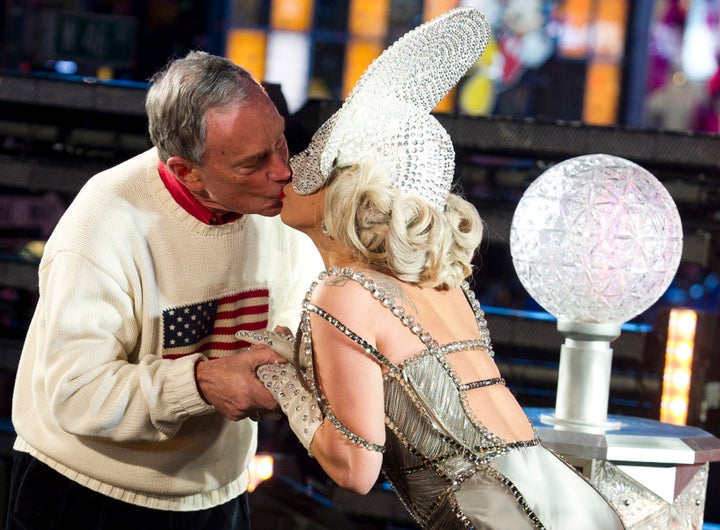 In a true New York City pairing, Lady Gaga and Mayor Michael Bloomberg shared a smooch in front of billions as they brought the New Year's ball down to start 2012. It was a delightful peck that provided the highlight of what was a bizarre sight, with the pop star in her sequined mask and the mayor in a sweater embroidered with the American flag.
It's important to note that the two weren't just randomly thrown together, either; Bloomberg chose Gaga as his ball drop partner a few days earlier, meaning that he must have had some sort of previous friendship. Which, of course, got us wondering: what exactly were they saying to each other up there? Gaga won't tell us; she tweeted, "I cant even quite describe what tonight felt like. Sort of poetic madness. A dream come true. Moments recalling a leather taking the subway."
Well then. Since we'll never know, we decided to come up with some likely conversation ourselves.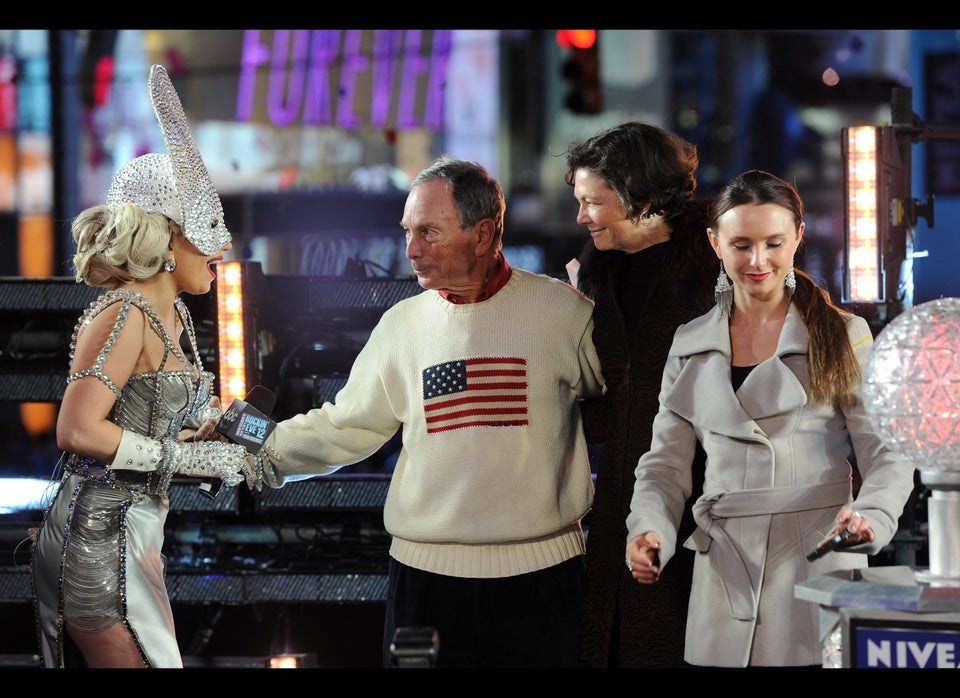 Lady Gaga, Mayor Bloomberg Kiss On New Year's Eve In Times Square
Popular in the Community