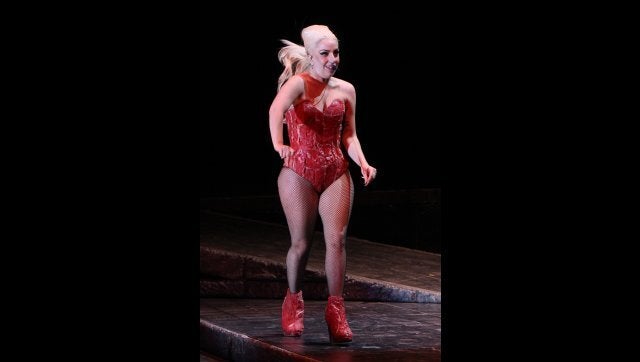 Despite being dead to begin with, Lady Gaga's meat dress is the one dress that will never die. The original, complete with chunky meat-encased ankle boots and a meaty headpiece, debuted at the 2010 MTV VMAs and pretty much shocked us all. Gaga moved onto new sartorial stunts, but somehow the meat dress has stuck around.
With the dress version locked in a display case, Gaga's flaunting her skin (and, um, other creatures' skin) in a beefy corset. If we're being honest, we think it a much chicer way to wear one's meat -- better a taut little onesie than a flimsy mullet dress, right?
Right. See the latest addition to Gaga's carcass-y wardrobe below.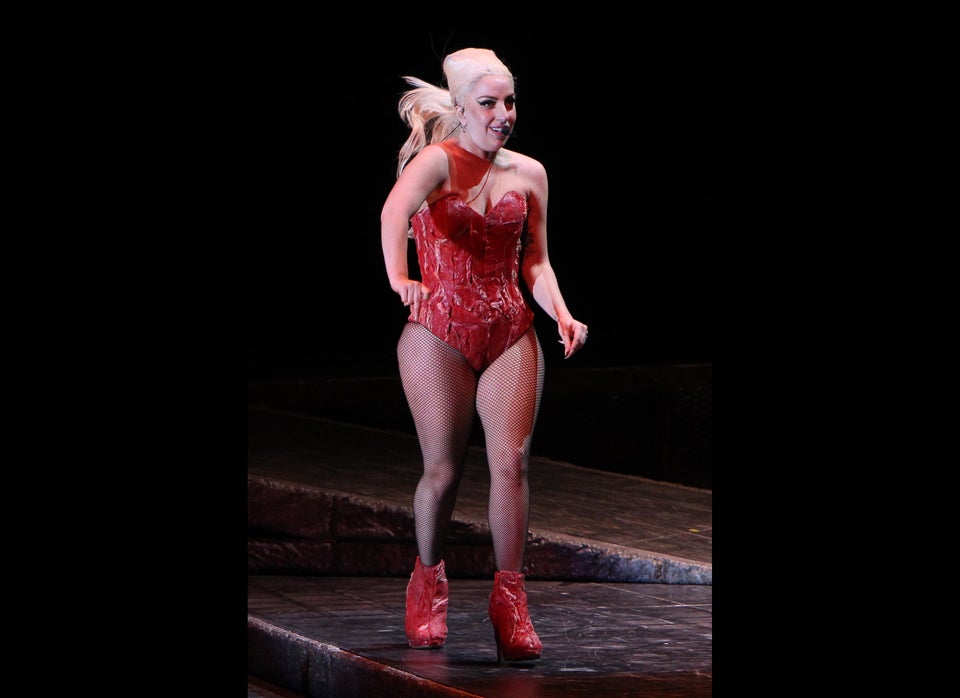 Lady Gaga's Meat Wardrobe