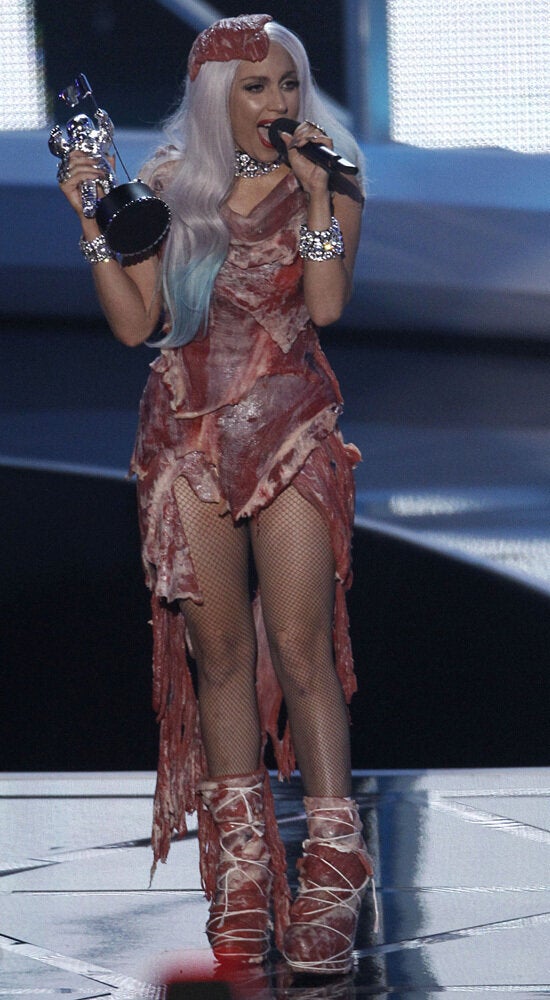 "The dress will go through a process where it becomes a sort of 'jerky' and will be archived. Thank you."
Adding nothing to the beef in the way of preservatives, Fernandez put the dress together in a refrigerated environment, and brought it to the VMAs in a "a little cooler that I carried it in -- its own little coffin."
As far what it felt like? "It would feel like meat I suppose. It's all natural," Fernandez explained.
For photos of Gaga's meat dress, click here.
Related