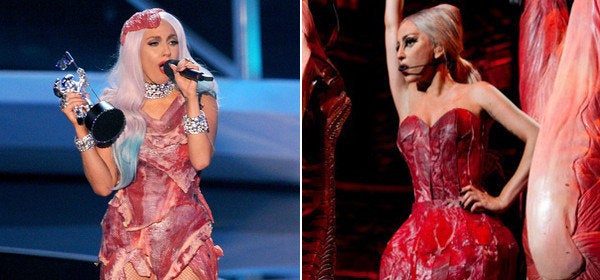 That's right, Gaga has revived the idea of her famous "meat dress," that garment fashioned from slabs of beef that shocked the world when she debuted it at the 2010 MTV Video Music Awards.
The singer performed onstage at a Tokyo concert this week wearing a new (and we suspect, not actually made of meat) take on her infamous beefy gown.
Gaga's original meat frock is preserved in the Rock and Roll Hall of Fame, but that didn't stop the singer from finding a, uh, fresher version. The 2012 edition of the meat dress is skimpier, consisting of a strapless bodice and a flirty hem. (Well, as flirty as one can be in a dress that looks like it's made of beef.)
Terry Richardson snapped the photo of Gaga in her pseudo-carnivorous frock, which she wore onstage during "Americano" surrounded by what appear to be fake dangling cow carcasses. Richardson, the famed fashion photographer, has been paling around with the Gaga in Tokyo -- he even got her, in true Terry fashion, to bare her breast for a different photo.
Lady Gaga, 26, been in a bit of a style rut lately ... maybe the meat dress (even a trompe l'oeil version) will help jump start her sartorial creativity again?
Check out Gaga's sculpted meat dress -- resurrected! -- below:
See Lady Gaga's style evolution!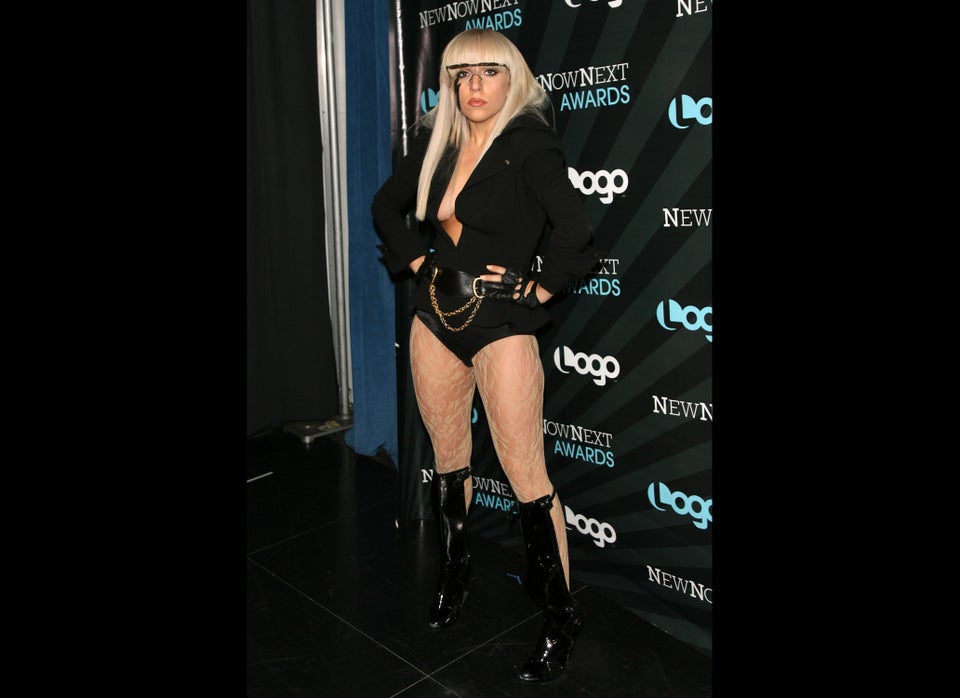 Lady Gagas Style Evolution
Related