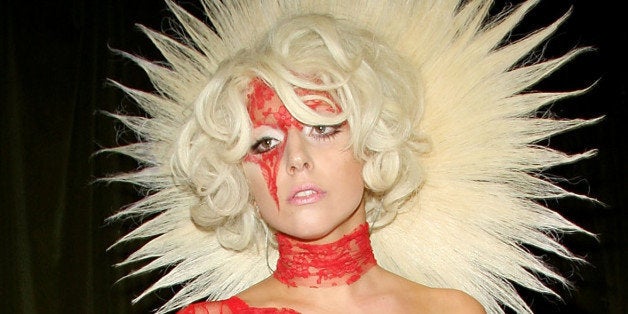 Whether or not you've been privy to Lady Gaga's music from the days she was simply known as Stefani Germanotta, the full discography of the pop sensation's early days has never been readily available. Until now.
The Huffington Post combed through archived pages of Gaga's old website, stefanimusic.com, and uncovered her original Purevolume page, which features 11 rare tracks. It seems as if Gaga hasn't used the site since early 2006, as signified by the last three shows listed there (for March and April of the same year).

A few of the tracks have been released by Gaga in some form or another, and have previously surfaced (illegally) on YouTube. While giving them a listen, keep in mind that the website is old and the embed might be buggy. In case you're having trouble, you can visit her Purevolume profile.
Samples of her five-song demo, which Gaga had titled "Words," are also available for a listen on the site.
For hardcore Monsters, the seemingly self-written Biography section sheds more light on the singer:
I've been composing ever since I was four, when I first touched the keys of my dad's old piano and I still remember the first song I heard. My dad was listening to what I now know was Pink Floyd's "Money," and understanding only the sounds of the cash register in the intro, I wrote a song called "Dollar Bills" on my Mickey Mouse staff paper. The musical notation was of high quality in comparison to the lyrics on the page -- none of which were actually spelled correctly.

I've always had some difficulty saying what I really mean with just words.
I think the greatest thing any composer/performer can do is free their minds. When you really really let go and get lost, you find everything else you never knew was there.

The summer after my first year of college I pretty much found my freedom. I got my own apartment, lugged my keyboard down to Stanton and Clinton, and left Tisch for a semester.

I wrote forever, put together a band of guys who really believed in my stuff -- Eli, Alex and Calvin -- and I began playing at every downtown venue I could get my music in. I remember once pretending to be my own PR rep, calling to book "STEFANI, an emerging talent" and booked myself later in the week. Paul and Kenny gave me my first break, and there I was, on stage at The Bitterend.

I'm now a regular show at the Bitterend and other downtown usual suspects. I'm selling out shows and playing huge NYU events and Benefits. My music range is bittersweet rock ballads to power-pop rock.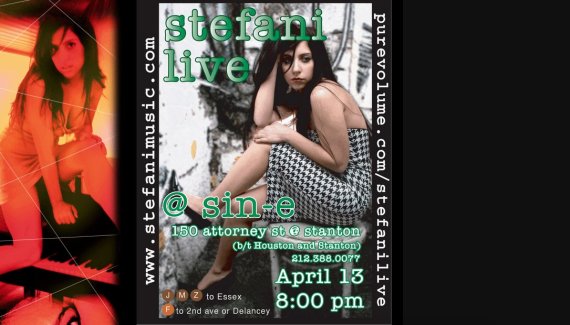 Before You Go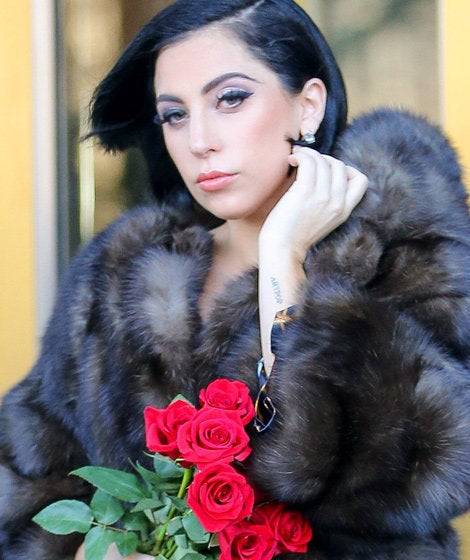 Lady Gaga's New Make-Under
Popular in the Community