Cheerio! Lady Gaga greeted fans in London, England, yesterday in two very distinct outfits: one classy all-white ensemble, and one ... men's dress shirt.
Gaga, who was in England to make an appearance on talent show "The X Factor," was swarmed by fans outside her hotel in the early morning, but we still got a glimpse of her outfit: a lovely white top and embellished skirt, a Remembrance Day poppy pin, blue glasses and a teacup that she clutched in her right hand.
Later, Gaga appeared again, this time wearing glasses held together with tape, a white oxford shirt with a black tie, a white jacket, fishnets that revealed her thigh tattoos and what appears to be no bottoms. It reminds us a little of "Annie Hall," but with a, uh, creative Gaga twist.
Check out the pics below and vote on your preferred Gaga look in our poll.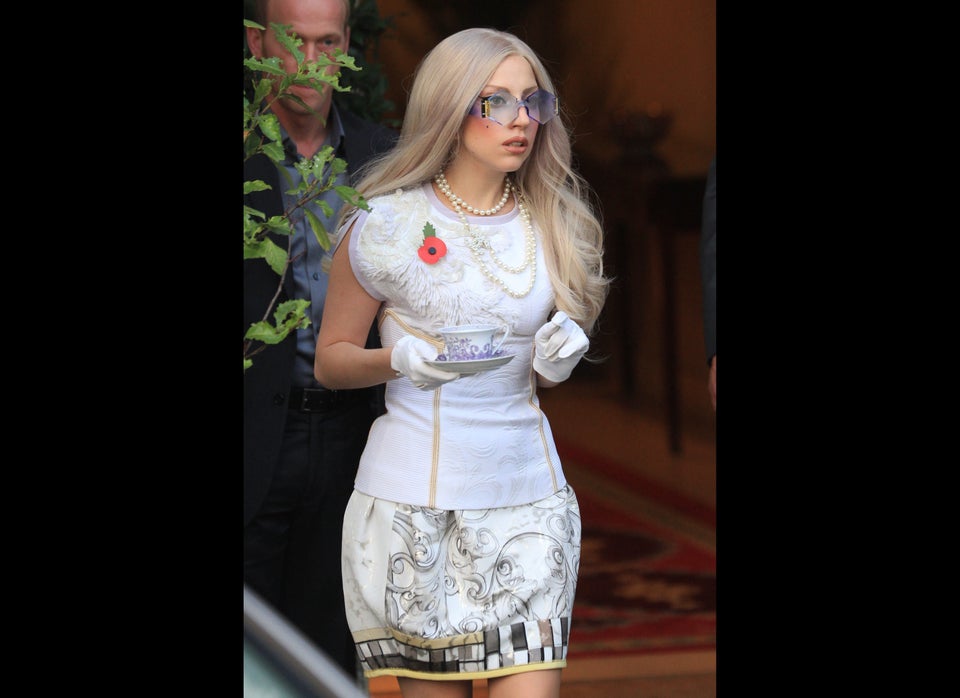 Related