Is Lady Gaga getting... boring?
Gasp -- it couldn't be! We count on Gaga to entertain us with her wild fashion, but lately she seems to be toning her signature sartorial antics down. After a classic Gaga fashion moment last week (a gilt Alexander McQueen runway gown complete with a headpiece), the pop icon has worn several more conventional looks.
And today, we saw the Lady in a quite lovely, two-toned maxi dress care of Roksanda Ilincic -- topped off, of course, with a gravity-defying Philip Treacy fascinator.
All three outfits were modest, all one or two solid colors and all three were paired with basic (albeit high) black pumps. What gives, Gaga? Tired to getting dressed as if every day were the Halloween Parade?
Take a look at the star's most recent outfits. Do you like the new Gaga?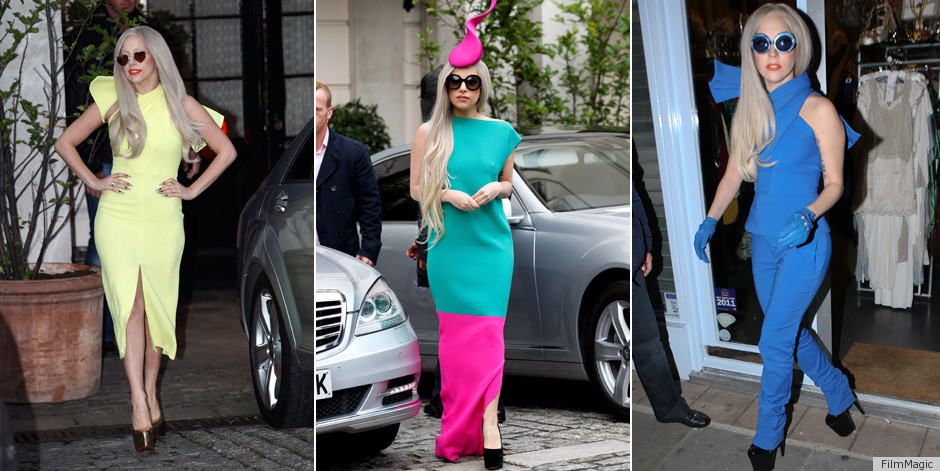 Related