Lady Gaga pulled a fast one on "American Idol" producers this week, wearing a pair of booties with, well, Lucite male members for heels that made it onto viewers' screens.
Various media outlets (who probably couldn't sit through the clip) reported that GaGaloo's phallic footwear was covered up by an "Idol" logo, however, here at HuffPost Style, we powered through the entire segment -- not necessarily something we're proud of -- and you can see her see-through shafts around the 4:38 mark.
So, what's the deal with Gaga's latest style statement? They're made by Void of Course and reportedly ring in around $4,500.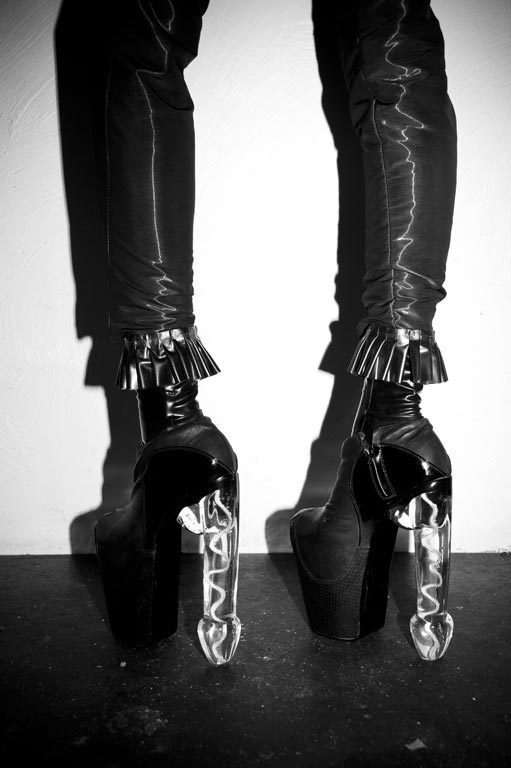 Related