Lady Gaga has somehow become the darling of awards season.
After a powerful introduction from Vice President Joe Biden, in which he urged the audience to change the dialogue surrounding sexual assault, Gaga took the stage to deliver an emotionally charged performance of the moving ballad co-written by Diane Warren.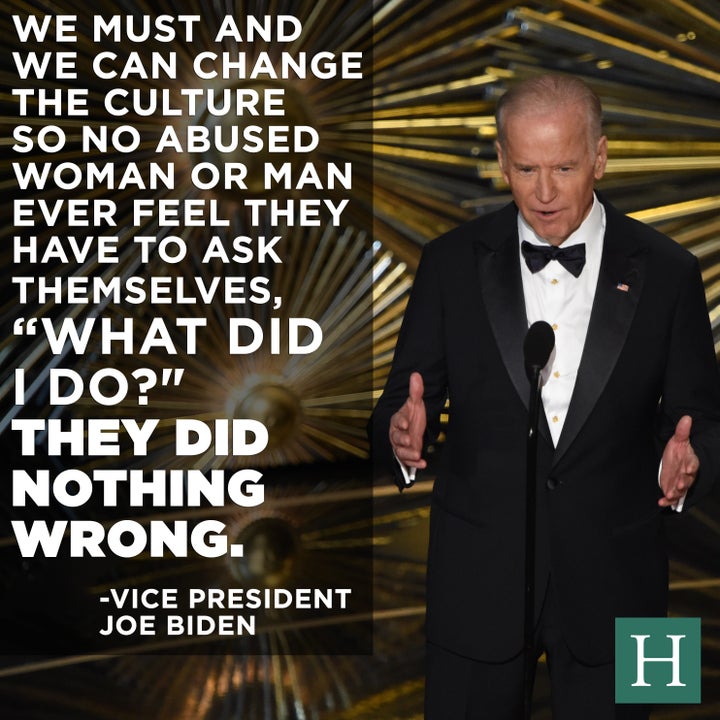 Seated at grand piano wearing another white ensemble, the 29-year-old hit some of the highest notes of her career musically and politically, as she fiercely communicated the message of the song to those in the Dolby Theatre and viewers watching at home.
As the number came to a close, a group of survivors of sexual assault joined the singer on the stage with phrases like "Not Your Fault," "Survivor" and "It Happened To Me" written on their arms. Gaga shared a photo of the group together backstage after the performance, thanking them for listening to her story and sharing theirs.
The audience burst into immediate applause with some stars like Kate Winslet and Rachel McAdams looking visibly moved by the impassioned performance.
Making the performance that much more relevant, Gaga tweeted before the ceremony that she would be "thinking of" singer Kesha, who is currently in the midst of a legal battle with Dr. Luke, following accusations of sexual assault and battery against the DJ/producer.
"The Hunting Ground," an exposé on the reality of sexual assault on college campuses across the country, struck a chord with the "American Horror Story" star, who has opened up about her personal connection to the song's themes. Gaga revealed she was sexually assaulted as a teenager in December and further elaborated at the Producers Guild of America Awards a month later.
"A big thank you to everyone who has supported this song. It's not only an important issue to me, but it's an important issue to my family," she explained. "Because when my father's sister was in college, she was sexually assaulted and then it tormented her so emotionally that it caused the lupus that she had to get so bad that she died."
"My father was 16, and it affected my family really tremendously my whole life," she continued. "That's one of the centerpieces of our family. So this song means so much to me and so much to my parents."
Before You Go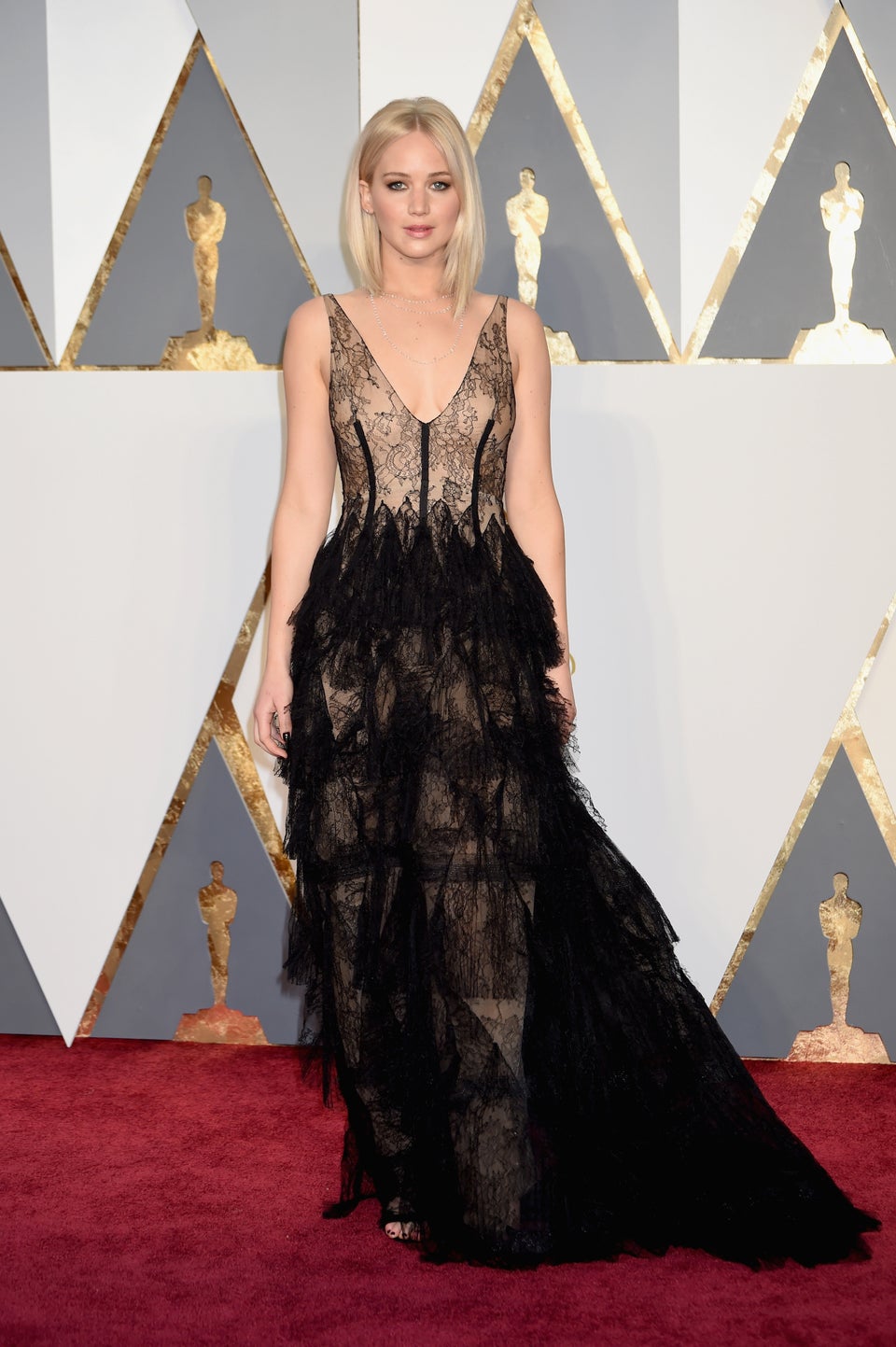 Oscars Red Carpet 2016
Popular in the Community