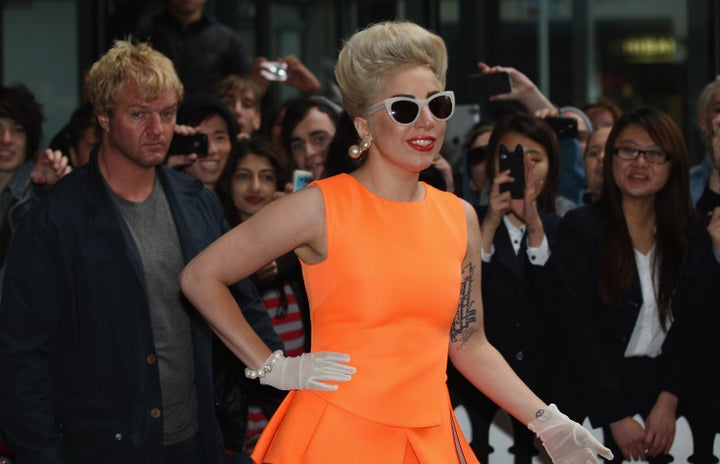 Lady Gaga may have scored the cover of the 2012 September issue of Vogue (which is still unconfirmed news, but still: HUGE!), but she doesn't need fashion mags to drum up any hype. Nope, girl's fine also doing a little self-promotion -- for her hyped new fragrance, Fame.
Moving on to the actual bottle: the whole thing (a clear bottle filled with black fluid) looks like a futuristic purple beetle, with the art deco meets sci-fi aesthetic we've come to expect from the singer. If you were eagerly anticipating the scent because Gaga hinted it would smell of "blood and semen," first of all, what's wrong with you?? And secondly, you'll be disappointed to know that the back of the packaging doesn't list any bodily fluids, but rather, "tears of belladonna, crushed heart of tiger orchidea with a black veil of incense, pulverized apricot and the combinative essences of saffron and honey drops."
Well, incense >>>>blood anyday. But now that we've been staring at it for awhile, we're starting to see a resemblance between Gaga's perfume bottle and the bottle of Thierry Mugler's Alien, which launched in 2009.
Check out the bottles below and tell us: do you spot a similarity?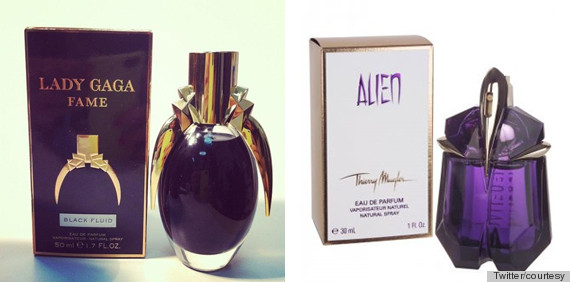 See more celebrities with perfume lines!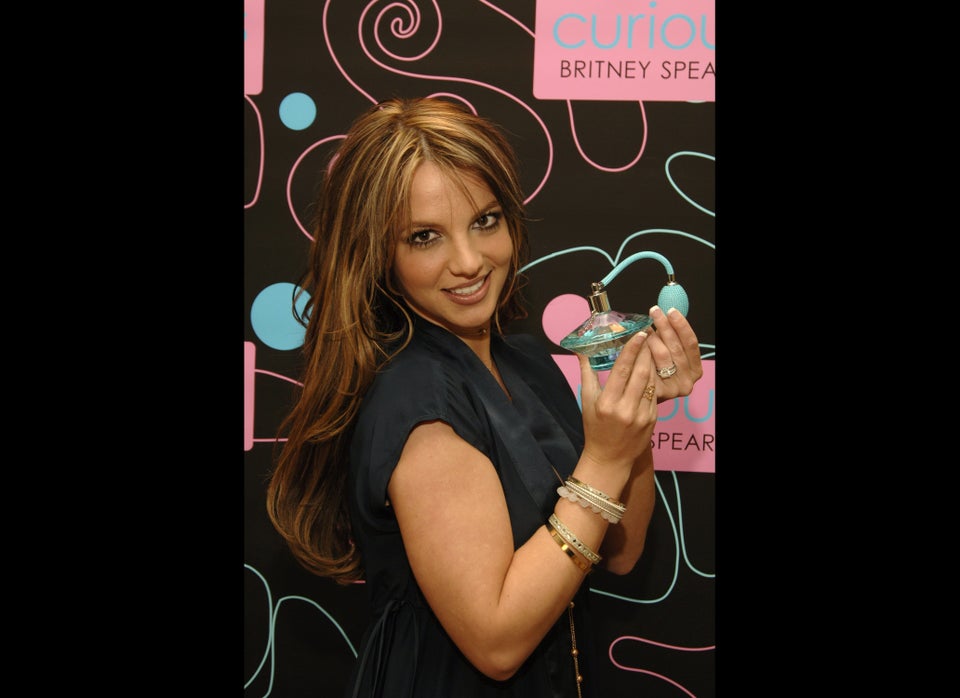 Celebrities With Perfume Lines