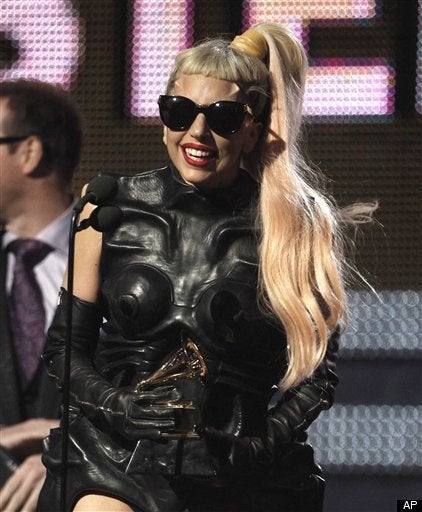 Ever wonder where some of Lady Gaga's more wild ideas come from? (*cough cough* arriving at the Grammys in an egg)? She's no doubt naturally creative, but she gets a little help from the outside, too.
Sitting down with Anderson Cooper for a "60 Minutes" interview, Gaga admitted to a certain frequent indiscretion.
"I still smoke a lot of pot when I write music," she said. "So I'm not gonna, like, sugar coat it for '60 Minutes' that I'm some, like, sober human being, 'cause I'm not."
It's an honest admission from the artist, who so often bears her soul for the world to see. During her Grammy acceptance speech, her voice wavered as she thanked her family and friends for all the help.
Gaga opened up much more in the interview, talking about her family, career -- and what men call her in bed. And, to boot, she got her interviewer drunk.
Popular in the Community