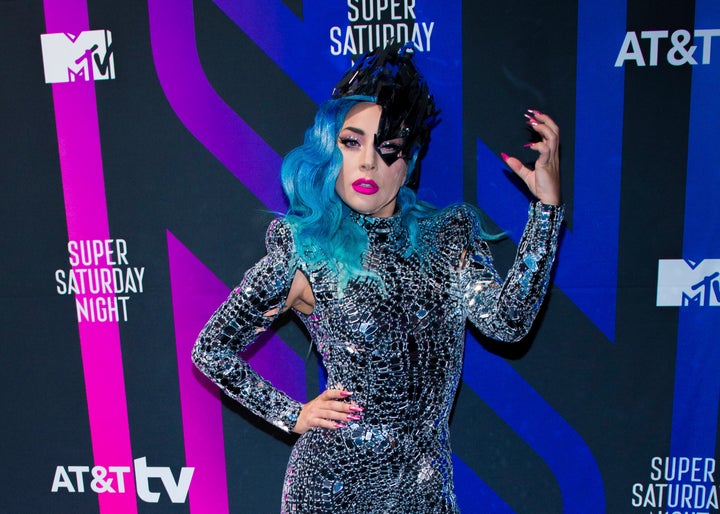 Leave it to Lady Gaga to make a fashion statement even when she's casting her ballot.
The "911" singer, who's used her massive platform in recent weeks to encourage fans to vote in the upcoming presidential election, shared a video of herself walking the walk on Instagram Monday night.
But given that this is Lady Gaga, she chose to exercise her civil right with some flair, strutting to the ballot drop box in sparkly pink platform moon boots, an oversized tee and her "Chromatica"-themed face mask.
And, of course, she didn't forgo the most in-demand accessory of the moment: an "I Voted" sticker.
"Category: Ballot Drop Off Realness," the singer captioned the video, which was set to "Babylon" from her most recent record.
Gaga has been taking fans along every step of her voting process with the hope of setting an example for her millions of followers to make their own plans ahead of the presidential election.
Just a couple of days ago, Gaga shared her enthusiasm about voting early in a post about her ballot arriving in the mail, writing on Instagram, "Ballot's here! And it's #VoteEarlyDay! Today's the perfect day to join the 46 million people who have already cast their ballots in the 2020 election."
The Oscar winner has also spoken out about the importance of voter protection at the polls, shared suggestions about preparing snacks for potentially long lines and even jokingly released a "new single" earlier this month to rally her legion of fans ahead of Nov. 3.
"Do you know how to vote? I know a place you can go. It's called TurboVote.org," she sang while seated at a piano in the viral Instagram video. "Have your state or driver's license, they'll need your name and birthday and so you all avoid a mess have the last four numbers of your Social Security number."
Gaga then shared a link that directed people to a voter registration website, writing alongside the video, "Don't give up ....it's important your voice is heard!"
Gaga, who partnered with Democratic presidential nominee Joe Biden for a sexual assault awareness PSA in 2017, has been a vocal critic of President Donald Trump since his election.
"He holds the most powerful office in the world, yet offers nothing but ignorance and prejudice while black lives continue to be taken. We have known he is a fool, and a racist, since he took office," she wrote in an Instagram statement. "He is fueling a system that is already rooted in racism, and racist activity, and we can all see what is happening."
Popular in the Community