Some people tune into the Super Bowl to watch football, but for others, it's all about the halftime show. And on Sunday night, Lady Gaga demanded everyone's attention.
The score was 21-3 in favor of the Atlanta Falcons over the New England Patriots as the pop star descended on the stage at Houston's NRG Stadium. She opened her set with a few verses of "God Bless America" and "This Land Is Your Land" before singing "Poker Face" off her debut album, "The Fame." She then performed "Born This Way," "Telephone," "Just Dance, "Million Reasons" and "Bad Romance."
"The only statements that I'll be making during the halftime show are the ones that I've been consistently making throughout my career," Gaga said. "I believe in a passion for inclusion. I believe in the spirit of equality, and that the spirit of this country is one of love and compassion and kindness. My performance will uphold those philosophies."
In the end, Gaga didn't actually make any blatant political statement (aside from her opening number), but she did perform "Born This Way," which celebrates individuality and takes a specifically pro-LGBTQ stance with the lyrics, "No matter gay, straight, or bi / Lesbian, transgendered life / I'm on the right track baby / I was born to survive."
In October, the singer revealed that her halftime show was 26 years in the making.
"I've been planning this since I was 4, so I know exactly what I'm going to do," Gaga said interview with Fox Sports. "For me, it's all about giving to the fans and bringing people together that wouldn't normally come together."
She added, "The thing is it's such a big world stage in terms of how many people see it and it's been done so many times, I think the challenge is to look at it and say, what can I do differently? How can I elevate certain little things here and there and also make it about the music?"
Last year's halftime show featured Coldplay as the headliner, though it was Beyoncé who stole show when she performed "Formation" and joined both Bruno Mars and Coldplay for a rendition of "Uptown Funk."
Before You Go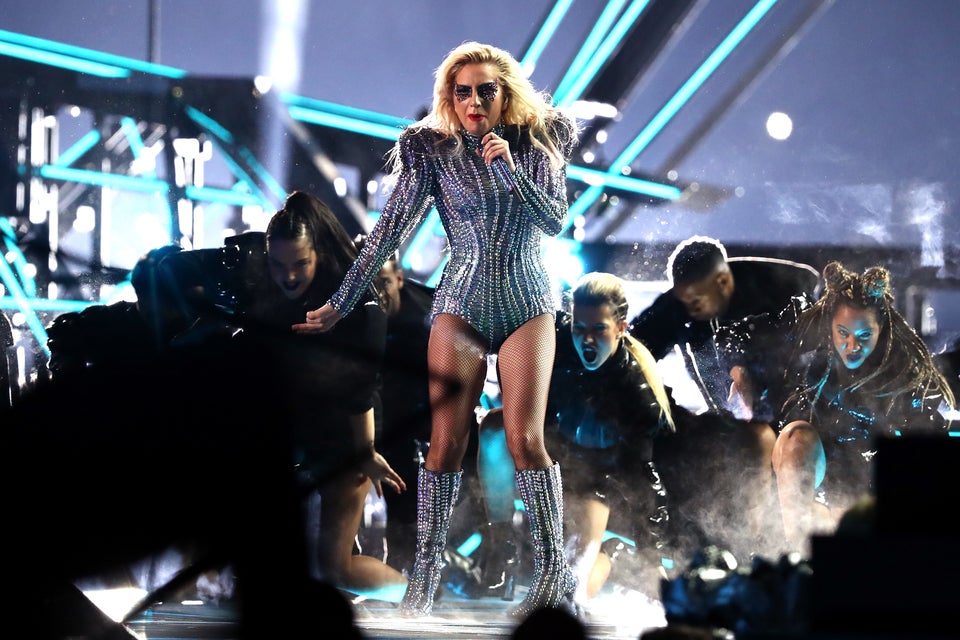 Super Bowl Halftime Show 2017
Popular in the Community