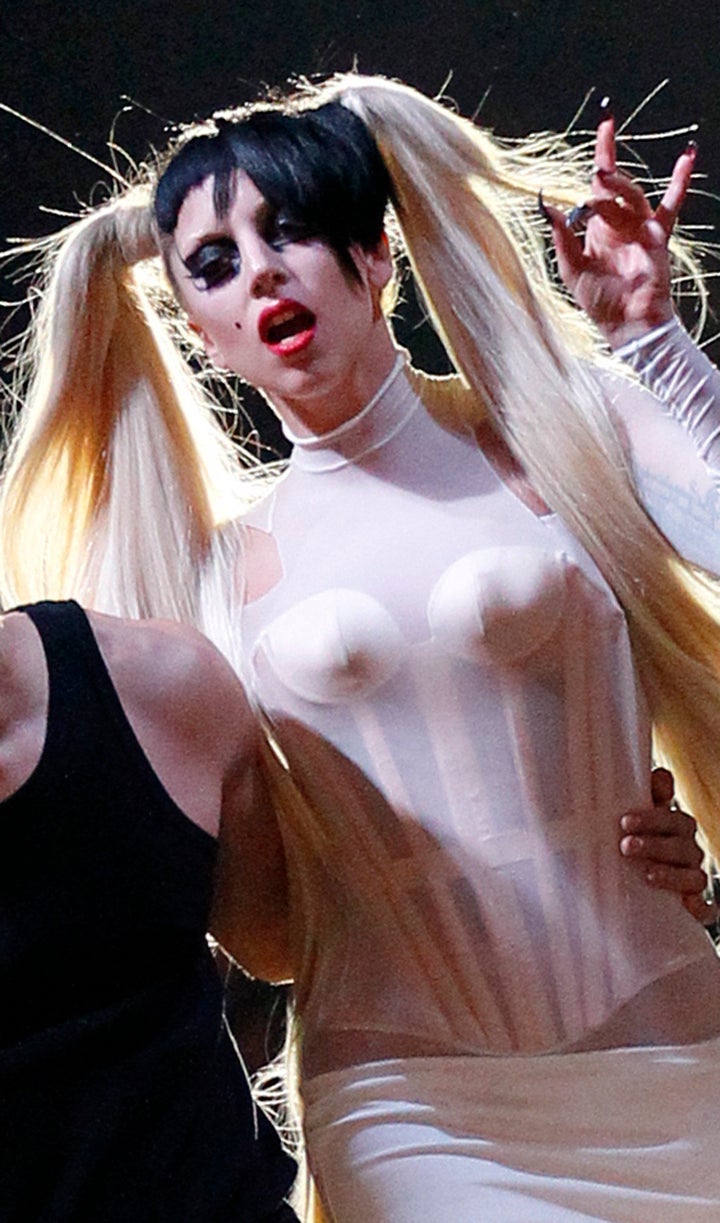 Lady Gaga wasn't born this way -- it took an "artistic journey to f**k [herself] up."
The pop star opened up to noted author Neil Strauss for his new book, "Everyone Loves You When You Are Dead," a collection of highly interesting celebrity interview snippets, and told Strauss about the tough times she went through on her way to stardom.
"I didn't have a bad childhood. All of the things I went through were on my own quest for an artistic journey to f**k myself up like Warhol and Bowie and Mick, and just go for it," she told Strauss (via RadarOnline.com).
Part of that artistic journey? Drug use, and dank conditions.
"Sometimes it freaks me out -- or I should say it petrifies me -- when I think about laying in my apartment (in New York) with bed bugs and roaches on the floor and mirrors with cocaine everywhere, and no will or interest in doing anything but making music and getting high," she admitted.
Gaga admitted to one event so tragic, she wouldn't disclose it to the author, who told Radar that he thought she was trying to save her fans the mere picturing of it -- and didn't want it to define her, either.
The singer grew up in New York City, making her transition to a life of experimentation and risk much attainable, especially after she began to attend NYU. In January, Gaga took Anderson Cooper on a tour of the places that marked her rise through the New York arts scene, stopping at her old apartment and, of course, getting Cooper drunk off whiskey.
In a later interview with Q Magazine, she defended the admission, saying that it helped her discover what kind of art she wanted to make.
REAL LIFE. REAL NEWS. REAL VOICES.
Help us tell more of the stories that matter from voices that too often remain unheard.