Then on Tuesday the teaser tweets started coming hard and fast. "Don't worry I've been txting Wintour all morning trying to get that cover queens. next im sending bagels to VOGUE (complex carbohydrate war)" Gaga tweeted to her Little Monsters, causing the entire fashion world to squee at the thought of Anna with a bagel (or Anna texting Gaga, for that matter -- the whole image is absurd).
Could Anna Wintour have asked for a better hype machine or what?
Describing the cover image, Lady Gaga wrote, "I'm totally channeling fozzibear." She's not so off-base: her hair, blonde this time (not creamy pink) is teased into a majorly furry mess onto the top of her head. The volume on top is matched by volume below in the form of a striking magenta Marc Jacobs dress, billowing at the hips and splaying out with a mermaid hem. Inside the mag, Gaga poses in the buff with a giant Steven Jones hat, also in magenta.
While an over-the-top fascinator and 'fro-like hair are boundary-pushing for most celebs, this seems relatively restrained for Gaga (and Grace Coddington, who styled her). Especially when compared to her first Vogue cover, which put her in a pink wig with arresting purple lipstick, this cover allows us to see Gaga's face underneath all the heavy makeup she used to favor.
The rest of the shoot should go online soon -- but for now, check out the cover and tell us what you think! How does this compare to Lady Gaga's first Vogue shoot?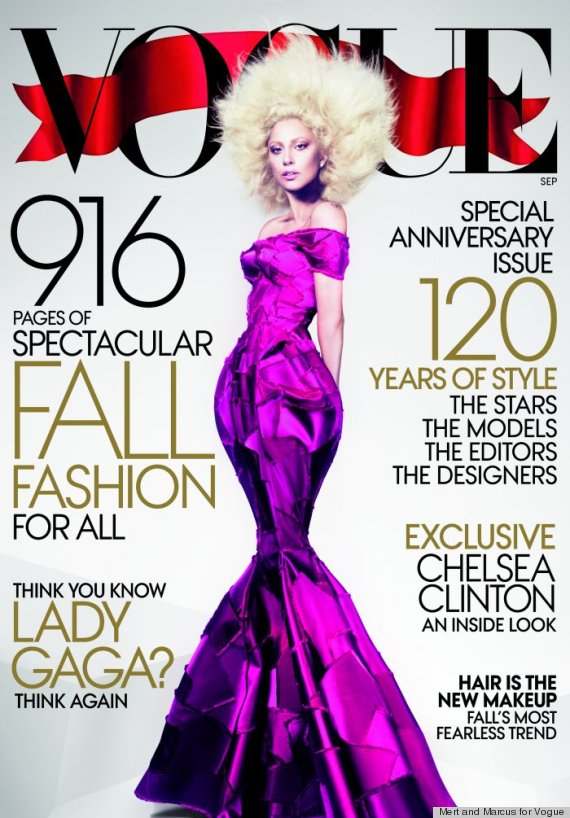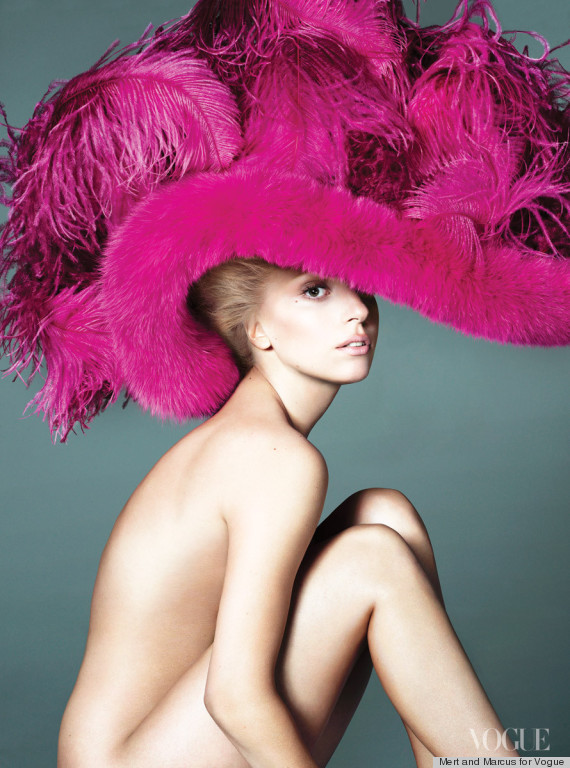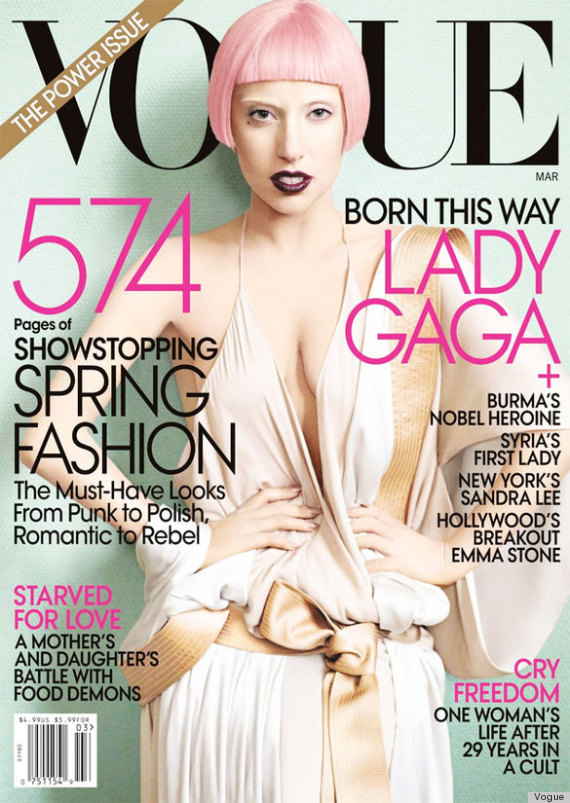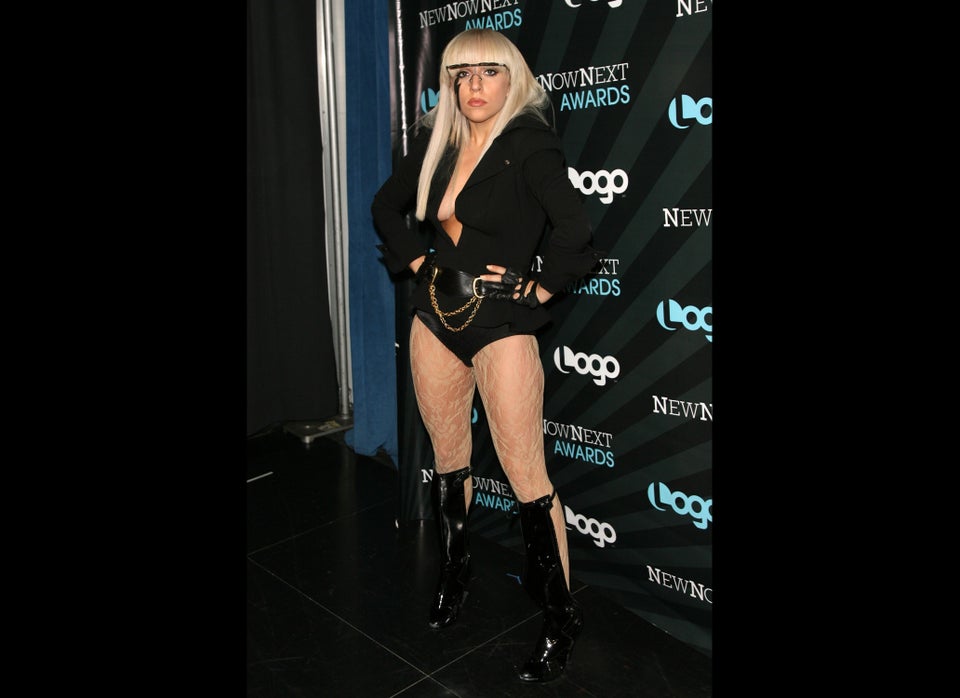 Lady Gaga Style Evolution