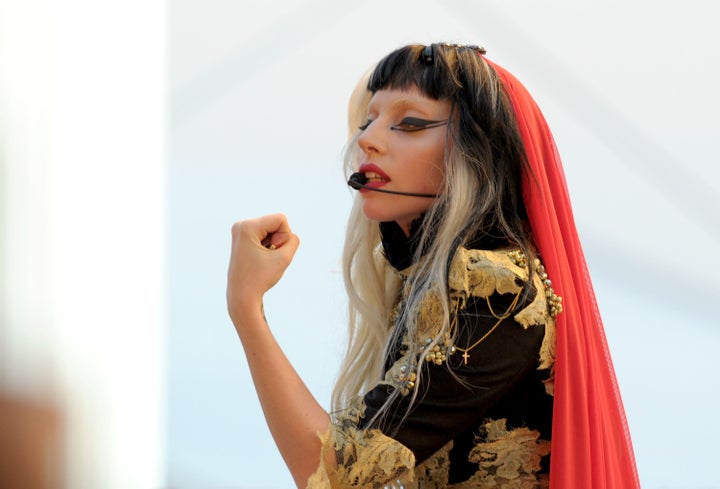 The teenager from Williamsville, NY, who had posted his own "It Gets Better" video on YouTube, and tried to inspire fellow bullied children and teens into believing they can survive the cruelty of bullying -- took his own life after what his parents claim was years of bullying because of his sexuality.
Gaga turned to Twitter to rally a call for the end of bullying. In a series of tweets she wrote:
"The past days I've spent reflecting, crying, and yelling. I have so much anger. It is hard to feel love when cruelty takes someones life."
Gaga then announced that she is meeting with President Obama to address the growing problem. "I will not stop fighting. This must end. Our generation has the power to end it. Trend it. #MakeALawForJamey."
According to MTV News, a spokesperson for the White House could not confirm at press time if Gaga has officially set up a meeting with the President to discuss the issue.
According to reports, Jamey was a Lady Gaga fan and had made a collage of himself at different stages in his life with Lady Gaga in the background. The 14-year-old had even written lyrics to one of Gaga's songs on his Facebook wall on the weekend he committed suicide. "Don't forget me when I come crying to heaven's door, Rodemeyer wrote.
Lady Gaga has long been an advocate for the Gay, Lesbian, Bisexual and Transgender community, and has been vocal about her own experiences with bullying as a teen.
"It didn't sink in with me how bullying affected me until later in my life. I knew that it affected me deeply but it wasn't until a little bit later that I realized how much it affect me and how much it was still very present," she said.

Popular in the Community