When wearing latex, even Lady Gaga must proceed with caution.
Gaga suffered a very public wardrobe malfunction when her black latex pants split while she was on stage at the Rogers Arena in Vancouver, Canada on Friday, according to GossipCop. During a performance of "Heavy Metal Lover," Gaga hopped onto a motorcycle for part of her routine, causing her Versace pants split and expose her bare derriere.
The superstar singer reportedly took it all in stride and kept on performing like nothing happened, writes to GossipCop.
But splitting her pants wasn't Gaga's only wardrobe snafu of the night.
Never one to shy away from controversy, Gaga sported an assault rifle bra, complete with two fake plastic guns, during a portion of her "Born This Way Ball" tour stop in Canada. The Sun notes that such an outfit could upset the families of the victims of the Sandy Hook Elementary School shooting.
The 26-year-old has also been making headlines recently for her ongoing feud with Kelly and Sharon Osbourne.
Sharon called Gaga a bully after the singer posted an open letter to Kelly on her LittleMonsters.com blog. According to Gaga, Kelly's show "Fashion Police" is "rooted in criticism, judgment, and rating people's beauty against one another."
Gaga on Saturday defended her choice to publish the letter. "The 'real world' can be cruel, why not try to change it into a better place? I am an activist. Nobody takes adolescents seriously, I do," she tweeted. "My letter to @MissKellyO was open, because her statements on cyber-bulling were public & as a youth activist I'm compelled to be involved."
LOOK: Lady Gaga suffers a wardrobe malfunction while performing at the Rogers Arena in Vancouver, Canada, on Friday, Jan. 11. Related
Before You Go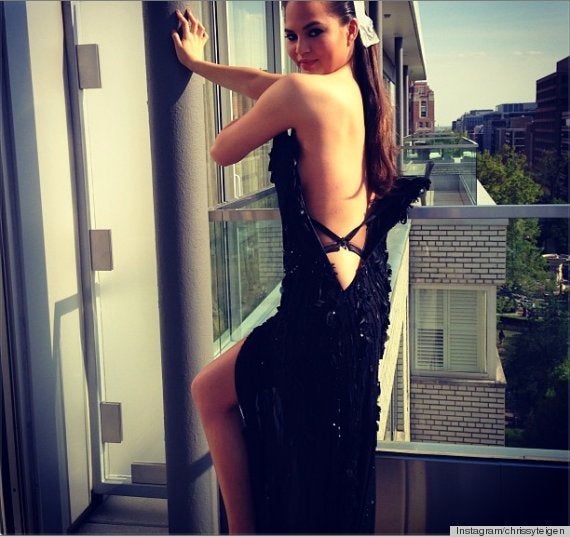 Celebrity Wardrobe Malfunctions
Popular in the Community