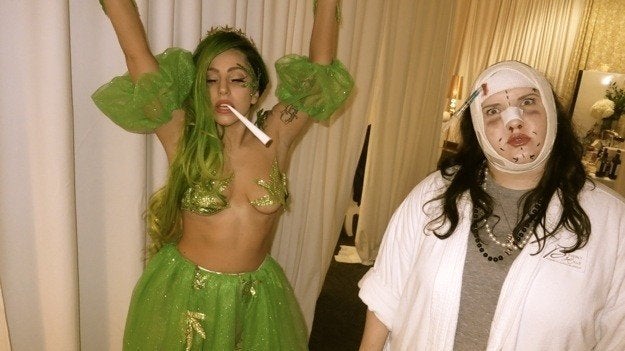 Like many celebrities, Lady Gaga went all out for Hallowen, not that we would expect anything less from Mother Monster.
The 26-year-old mega-star dressed up as weed. Yes, you read that correctly. But not just as any old strain of marijuana, Gaga's official title was "Princess High the Cannabis Queen." On Thursday, Gaga tweeted to her 30.8 million followers:
"Holland, is it real?" Gaga asked in a vague accent before smelling the spliff and confirming that it was, in fact, marijuana. Then she lit up the joint and took a few hits, and told the crowd she's a big fan of "wondrous marijuana."
"I want you to know it has totally changed my life and I've really cut down on drinking. It has been a totally spiritual experience for me with my music," she told the crowd.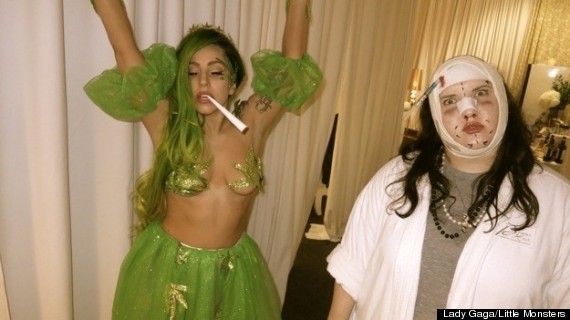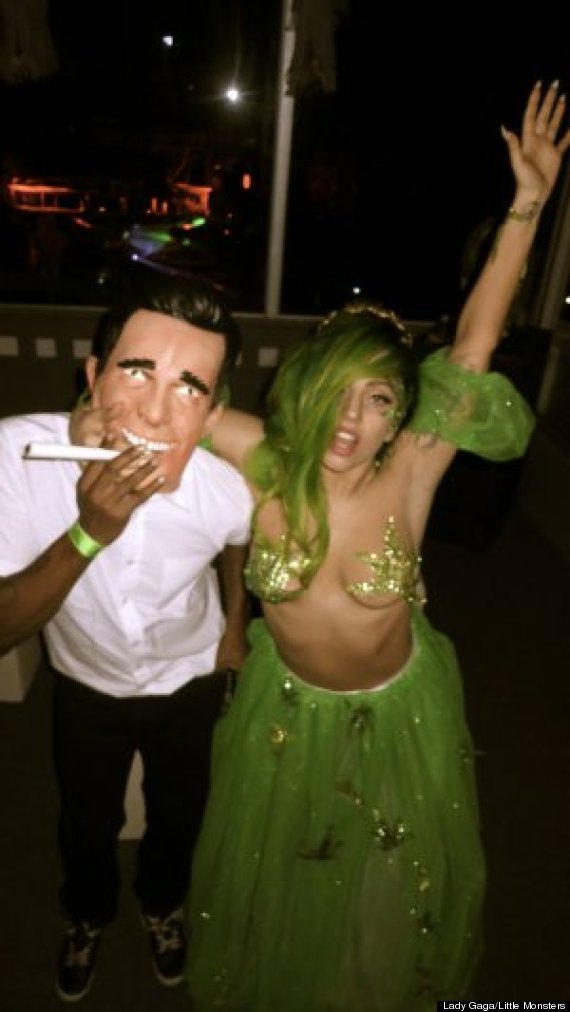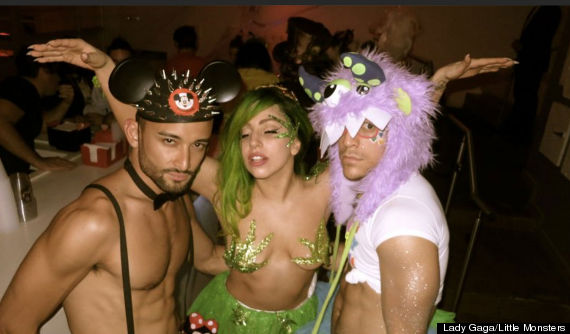 Check out more stars in Halloween costumes: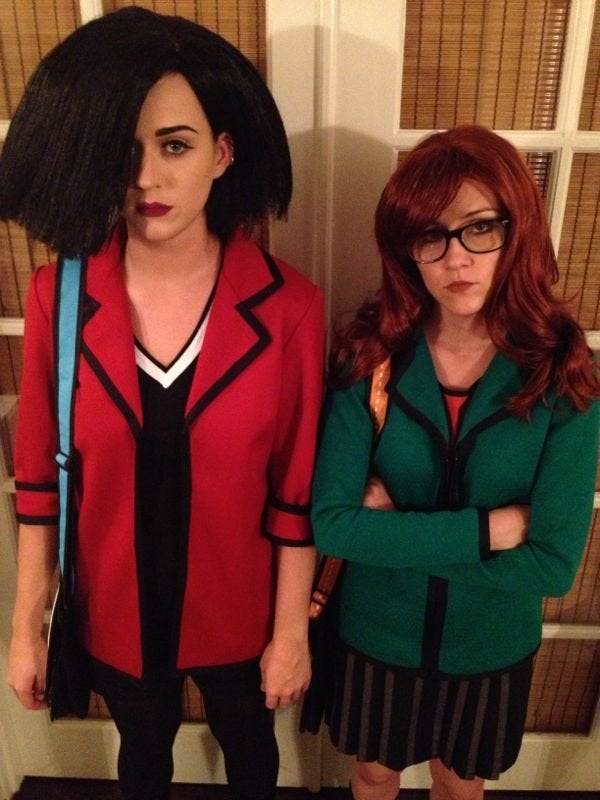 Celebrities In Halloween Costumes 2012
Related
Popular in the Community