Our friends at HuffPost Celeb broke down Gaga's whole get-up (and the inspiration behind it) for us, but we'd like to draw your attention to one specific part: the pasties. The most eye-catching part of the costume, the pasties seem to channel a mermaid, perhaps, or Eve (y'know, from the Bible). But of course they're not your average leaves but rather marijuana leaves, the piece de resistance of an outfit Gaga described as "BEST COSTUME EVER ITS SO FUN."
But while Gaga has worn nip-covers previously like many celebrities before her (what up, Lil' Kim) and we acknowledge that marijuana pasties have probably been floating around the Internet for years, this may be the first time we've seen pot leaves conceived as stick-on apparel by a celebrity. Well done, Gaga. Well done.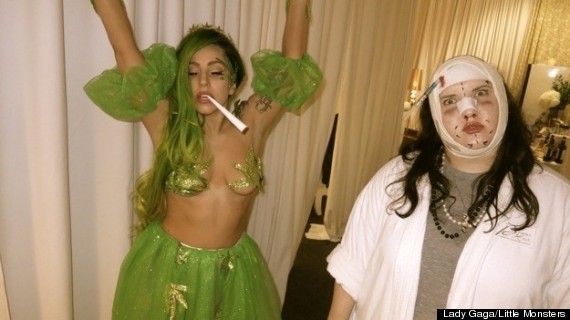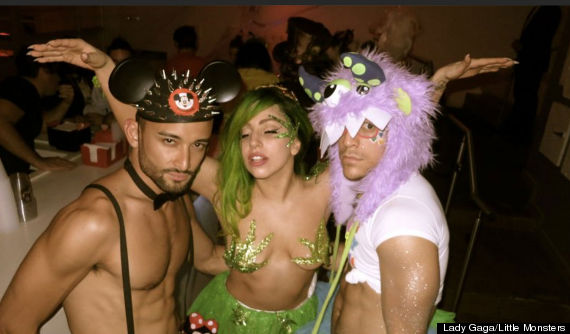 More where that came from...