On Tuesday, Gaga posted four photographs of herself scantily clad in underwear that plainly showed her body on her website. She then admitted to having suffered from eating disorders as a teenager ("Bulimia and anorexia since I was 15") and encouraged others to share photographs and stories about their body image issues, in something that she is calling the "Body Revolution." The online forum can be found on her website, LittleMonsters.com.
"Hey Guys its Gaga… Now that the body revolution has begun, be brave and post a photo of you that celebrates your triumph over insecurities," she wrote.
"My mother and I created the BORN THIS WAY FOUNDATION for one reason: 'to inspire bravery.' This profile is an extension of that dream. Be brave and celebrate with us your 'perceived flaws,' as society tells us. May we make our flaws famous, and thus redefine the heinous."
Last week, Gaga told radio host Elvis Duran that she was dieting but unfazed by her fuller figure. "I really don't feel bad about it, not even for a second. I have to be on such a strict diet constantly. It's hard because it's a quite vigorous show, so I tend to bulk up, get muscular, and I really don't like that. So I'm trying to find a new balance."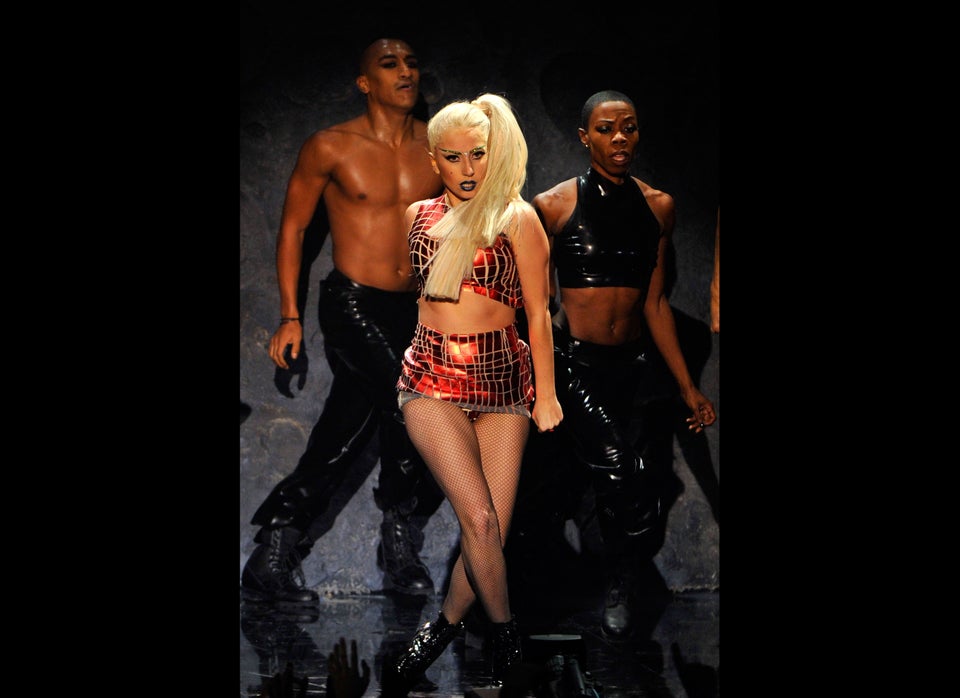 Lady Gaga
Related
Popular in the Community