UPDATE: It seems that Lady Gaga's girdle isn't from Kymaro...but as the L.A. Times notes, you now know where to purchase part of your next Halloween costume.
Lady Gaga is well-known for her outlandish outfits, but it seems that her body stocking-du-jour can be bought off the television, the L.A. Times reports. Kymaro, an 'As Seen On TV' enterprise claims that Gaga's flesh-colored suit is the Kymaro Body Shaper, which sells for $39.99 and gets rid of love handles, spare tires and middle age spread. It slims down 2 dress sizes instantly and is made from a comfortable fabric that moves with you, perfect for those times when you're performing "Bad Romance" in front of a crowd of screaming fans.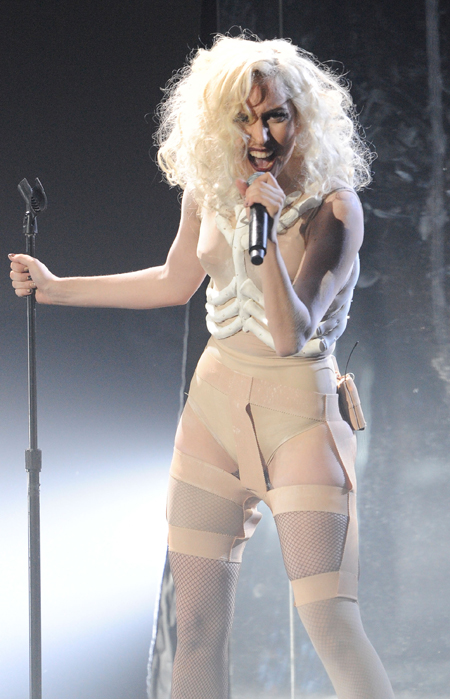 Check out the Kymaro commercial.
Related