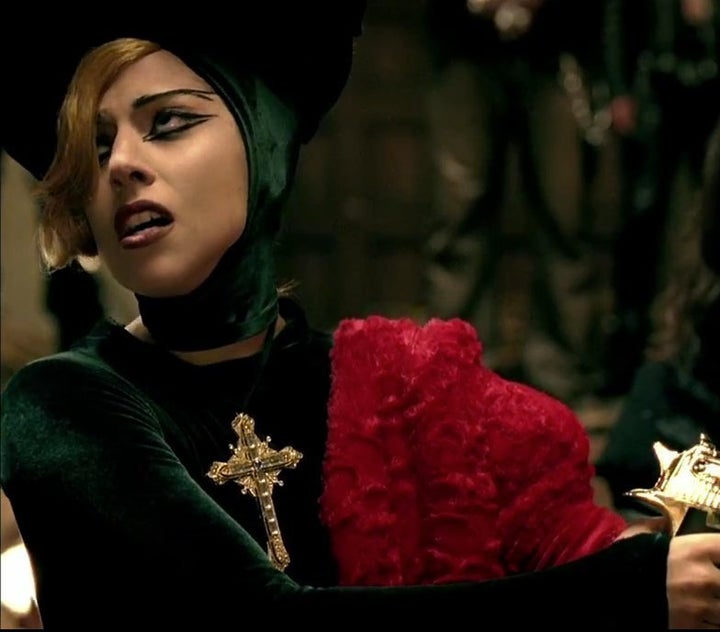 Lady Gaga's religious firestorm may have blown over in the United States, but the government of Lebanon found it so enflaming that they've banned the popstar's new album from the country's stores.
The Lebanese government has made clear their distaste in Gaga, having already banned her single "Judas" from the airwaves. That song caused a brief ruckus in the United States, too, as conservative religious leaders, including those from the Catholic League, initially protested the song's lyrics and pending video.
"This is a stunt... Lady Gaga tries to continue to shock Catholics and Christians in general: she dresses as a nun... she swallows the rosary. She has now morphed into a caricature of herself," Catholic League President Bill Donohue said in a statement before the video came out.
According to Metro UK, the song "Born This Way" was banned from radio play by the government of Malaysia, too. In response to that banning, Gaga, responded, "What I would say is for all the young people in Malaysia that want those words to be played on the radio, it is your job and it is your duty as young people to have your voices heard."
"Born This Way" went platinum in its first week out, selling 1.1 million copies in the United States alone.
According to one Lebanese blogger, he had already downloaded the album via Amazon, with the songs existing safely in the cloud; so, many Lebanese still have the ability to listen to Gaga's latest opus.
"The influence of institutionalised religion on government is vast. So religion then begins to affect social values and that in turn affects self-esteem, bullying in school, teen suicides, all those things," she told the paper.
Calling all HuffPost superfans!
Sign up for membership to become a founding member and help shape HuffPost's next chapter