***Scroll down for photos and video***
LONDON - Flamboyant chanteuse Lady Gaga swept the U.K.'s Brit Awards Tuesday winning three categories and offering an emotional tribute to Alexander McQueen, the British fashion designer who died last week.
Gaga collected awards for best international female artist, best international breakthrough act and best international album for "The Fame," and performed at the ceremony wearing a towering white wig and lace veil -- complete with ornate lace eyebrows.
At points, the singer appeared overcome with emotion and paid tribute to McQueen as she collected her first prize -- referring to the designer by the name Lee. "Thank you to Lee McQueen," Gaga said, her voice strained.
PHOTOS: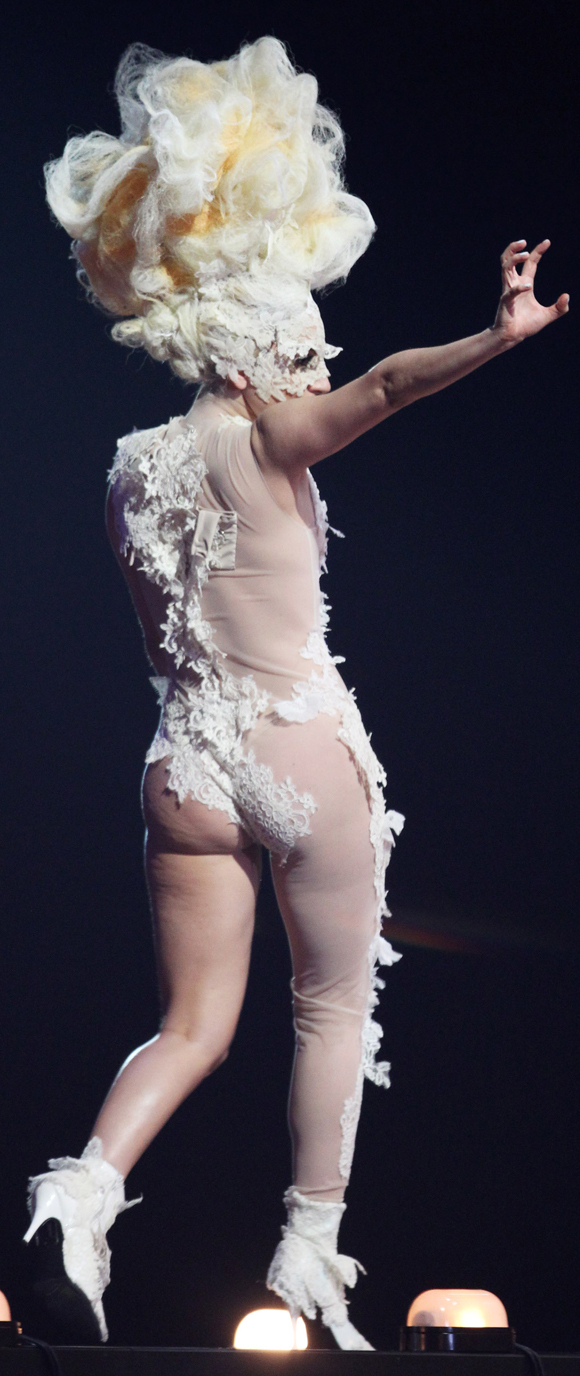 WATCH:
Popular in the Community