The pop-singer stepped out in Hong Kong over the weekend wearing a floor-length gown made entirely of purple hair. Braided with the singer's own blonde locks from her shoulder to her waist, the hair on the dress literally flowed with the singer's body as she move along wearing giant white platforms.
As if the wig dress wasn't dramatic enough, Gaga also wore a white vest, white elbow length gloves and a white hat.
While we're not sure if this will cause as much controversy as her meat dress, we're still unsure if this is a trend we want to see more on celebs.
Take a look at Lady Gaga's hair raising dress and tell us what you think!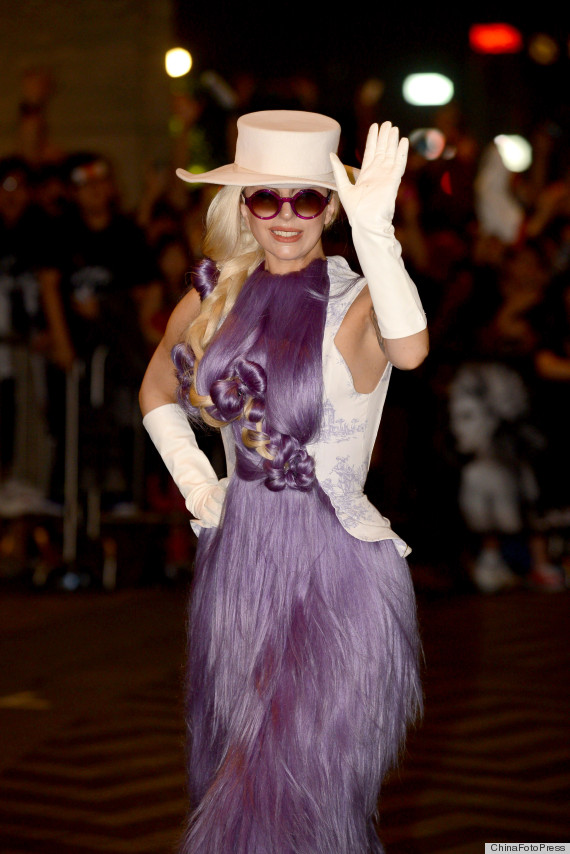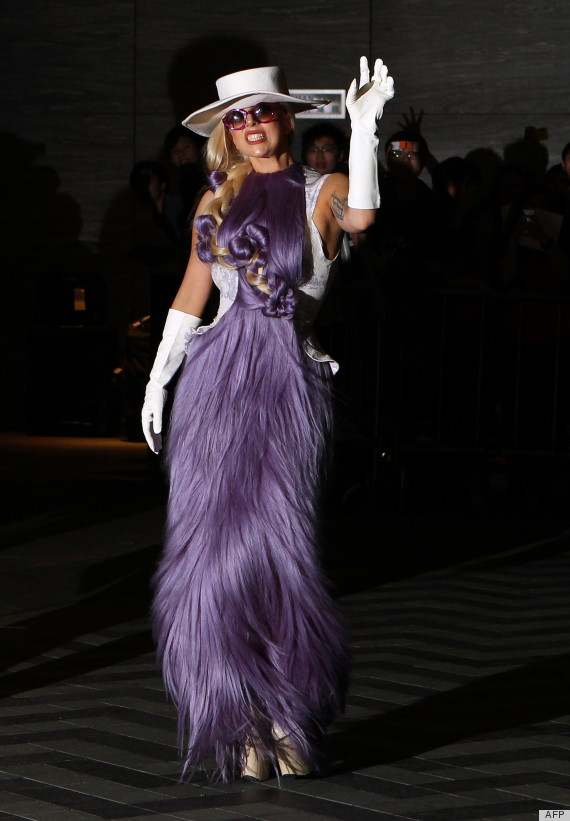 Popular in the Community