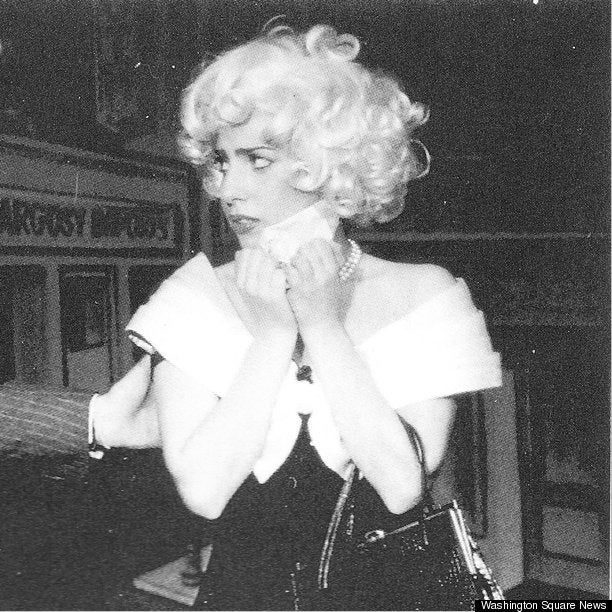 Before she was famous, Lady Gaga wrote her undergraduate thesis on photographer Spencer Tunick, who is known for taking group photographs of naked people. She also entranced middle-school boys with her staggering presence.

She played classical piano from a very early age and attended New York University's Tisch School of the Arts, where she told me she did a "crazy thesis, like 80 pages on Spencer Tunick [who creates nude installations] and Damien Hirst, great pop artists".
In a recent column in the Washington Square News, Matt Margini, a former middle school classmate of Gaga's -- he played backup in a school production of "Guys and Dolls," in which Gaga starred as Adelaide -- reflected on the pop star's staggering presence.
Anyone who was in that band at that moment can tell you about the effect she had on us from below, literally and figuratively speaking -- the way she entranced us, distracted us, made "Take Back Your Mink" impossible to play. For minutes at a time, we abandoned the conceit that we were performing rather than watching. And she wasn't just appealing to a 14-year-old's desperation -- she was a pitch-perfect Adelaide, fully embodying the high-pitched hysteria of Vivian Blaine in the film version. In our senior year, we were still talking about her.
According to the New York Post, after finding out Gaga penned her thesis on him, Spencer Tunick wrote to a friend: "Can someone find me that thesis, maybe I can get some tips to financial success in there."
Calling all HuffPost superfans!
Sign up for membership to become a founding member and help shape HuffPost's next chapter