It's 2014 and high time to put the ancient rule that boys are supposed to prompose to rest. Our blogger, Celeste, declared that girls need to break the double standard -- and consider that anyone, regardless of gender, can do the asking -- which she did right here on HuffPost Teen in an epic blog post.
Before popping the question to her friend Matt (spoiler alert: he said yes!), she wrote:
This prom season, I challenge my lovely lady classmates and fellow female seniors across the land to stop waiting around for some dude to give you something you want. Go get it like the independent and powerful woman you are!
We couldn't agree more -- and it looks like the ladies of Instragram are on board too, asking their boyfriends, girlfriends and besties to the big dance in some very creative ways. With that said, here are some of our favorite #ladypromposals so far.
Want to send us YOUR promposal? Email us all the deets and some information about yourself to teen@huffingtonpost.com.
Related
Before You Go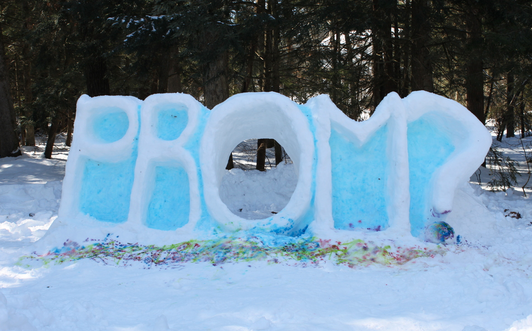 Ultimate Promposals 2013