Self-taught artist Lady Shalimar, born Frances Montague in 1906, adopted the name in the middle of her life, inspired by a brand of fancy perfume. The remainder of Shalimar's life would similarly be dominated by an interest in fantasy and adornment, with every element of her being exaggerated, embellished and dripping in sparkles.
For the last 20 years of her life, Montague made autobiographical artworks of her life at New York's Healing Arts Initiative (HAI), decadent line drawings depicting what she believed to be her many accomplishments, punctuated with swells of watercolor and squiggles of glitter.
In Montague's drawings, she switches chameleon-like between roles as an opera singer, belly dancer, lion tamer and ballerina. Notes scribbled alongside the drawings designate particular locations, including the Moscow State Circus, the Canton China Peoples Theatre, and New York's Diamond Horseshoe nightclub. And yet, according to HAI, Montague suffered from agoraphobia, a fear of the outdoors. It's not clear whether or not she ever visited the specific places noted in her work.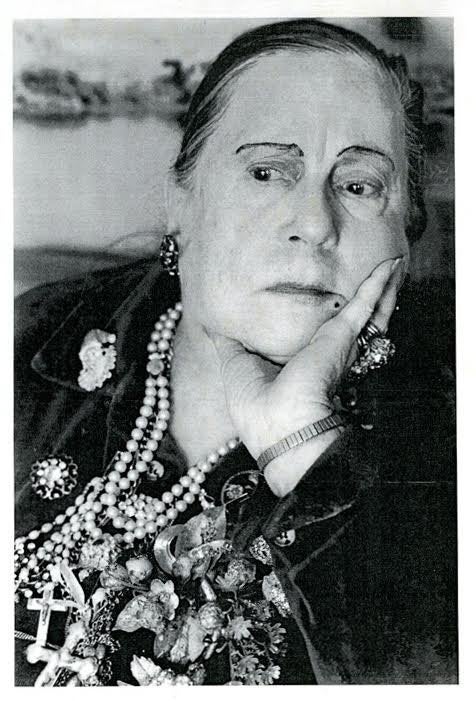 "That's the funny thing about it, you can't know what she really did or what she just knew about or made up," gallerist and collector Kerry Schuss explained in an interview with The Huffington Post. "They're all self-portraits but it's kind of impossible that she did all these things."
Schuss currently has a series of Montague's work on view at his Lower East Side Gallery. With the drawings, there's a massive book in which Montague, who passed away in 1996, recounts the fantastical details of her life. "Lady Montague made her debut in a fascinating place!" Montague writes. "The Paris Opera Theatre, her mother's dressing room."
Whether she was really born in the Paris Opera house dressing room seems dubious, but as Schuss expressed, "when you spoke with her, she made it sound so real."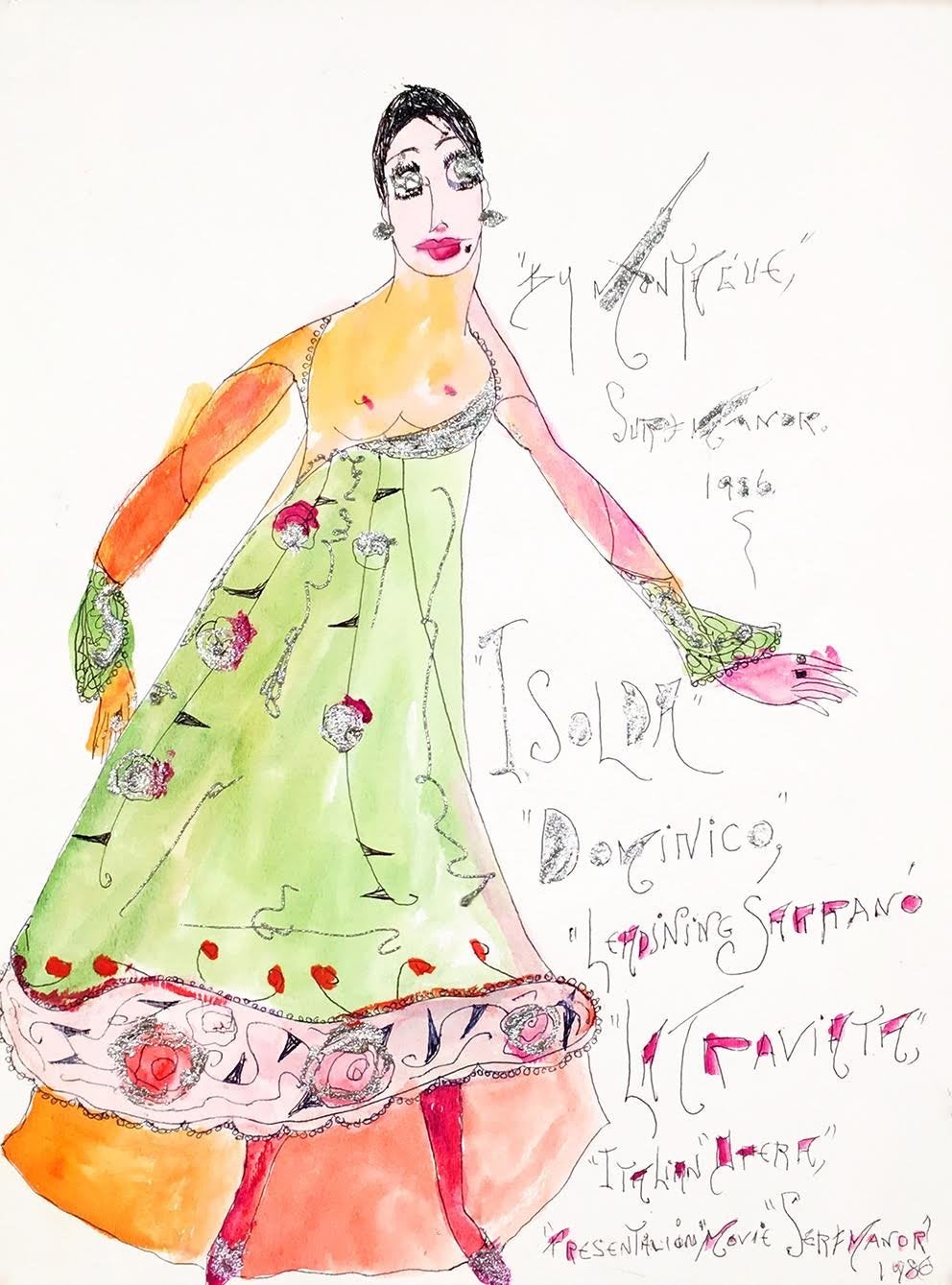 Montague began creating art at the age of 70 years old, when, if the stories are true, she already had lifetimes of experience under her belt. She'd chronicled her adventures in delicate ballpoint pen drawings, in which factual and anatomical accuracy gave way to the magical melding of memory and imagination. Alongside her images, Montague kept notes, recounting supposed performances at theaters and clubs. Occasionally, she'd add snippets of reviews as well, most of which were quite complimentary. "Very exciting!" "A wonderful presentation!" "Star!"
In one drawing, Montague dons a gauzy lime green gown accented with pink roses, an orange cape, and matching green fingerless gloves. The garment slips down to reveal her breasts, though she seems anything but bashful at the wardrobe malfunction. In another, illustrating her role in a "Chinatown Theatre," Montague wears an elaborate Chinese-style headdress, drizzling gold medallions from its turquoise wings. All images contain Montague's signature sharp eyebrows, parentheses flipped on their sides, and a large birthmark beneath her lips. She had both in real life, although she drew them on.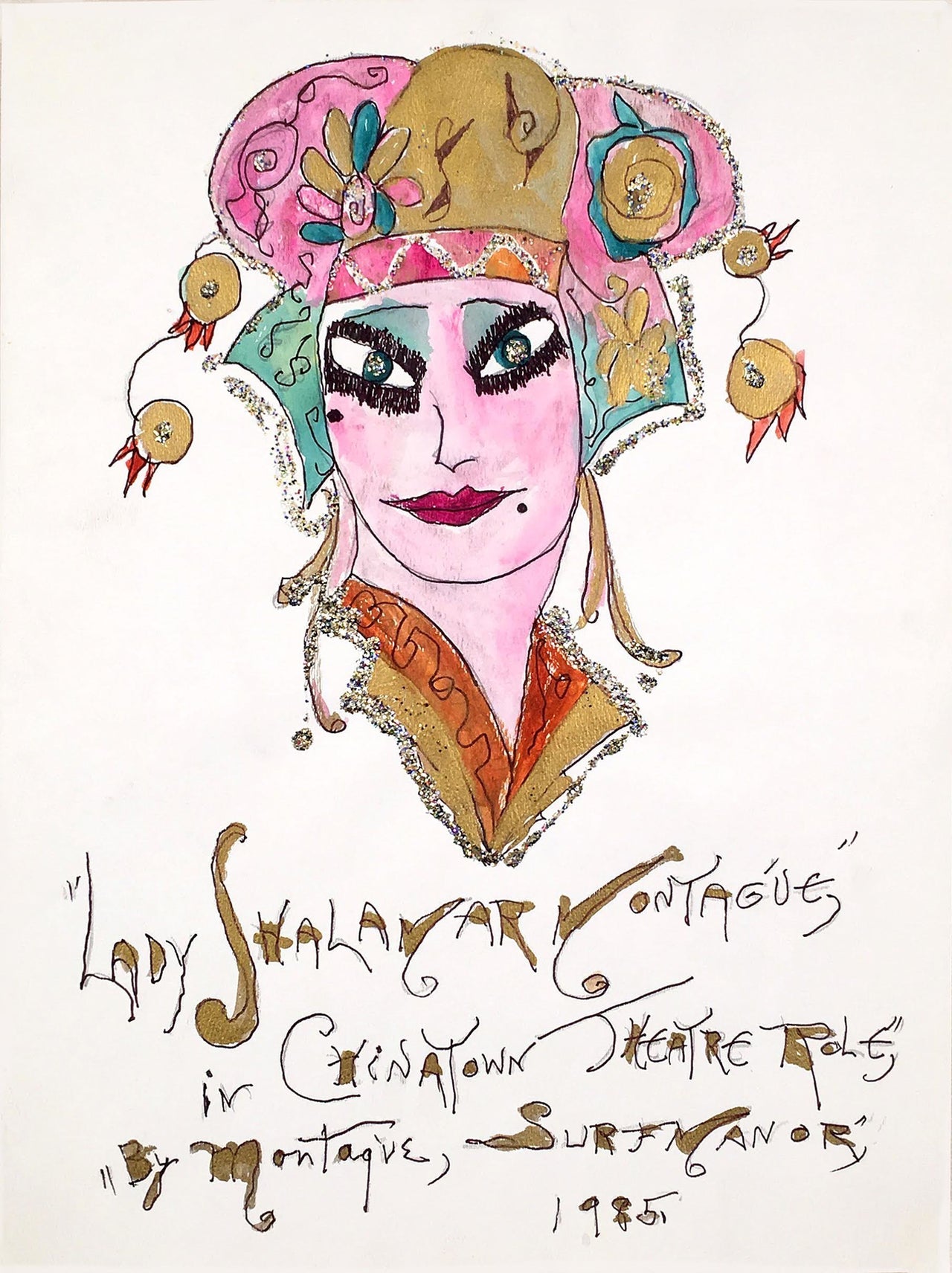 In the early 1990s, Montague suffered a debilitating stroke, temporarily shattering her ability to draw. She eventually relearned the skill as part of her rehabilitation process, through her line took on a fragile, shaky quality, like that of a kid first learning to render her own likeness. "I love her line," Schuss mentions when describing the work. "It's from another era, when people were taught penmanship."
Operating in a realm between confession and fantasy, Montague's works communicate the pure power of self-expression, the radical act of projecting oneself onto the outside world as loudly, colorfully and extravagantly as possible. Combining Cindy Sherman's passion for role-play with Aloïse Corbaz's flair for the dramatic, Montague drafts the unlikely story of her fabulous life in deliciously surreal detail.
The dazzling drawings render traditional understandings of verisimilitude irrelevant; it's abundantly clear that throughout her days Montague was no one but her truest self.
Lady Shalimar's work is currently on view, by appointment only, at Kerry Schuss Gallery in New York.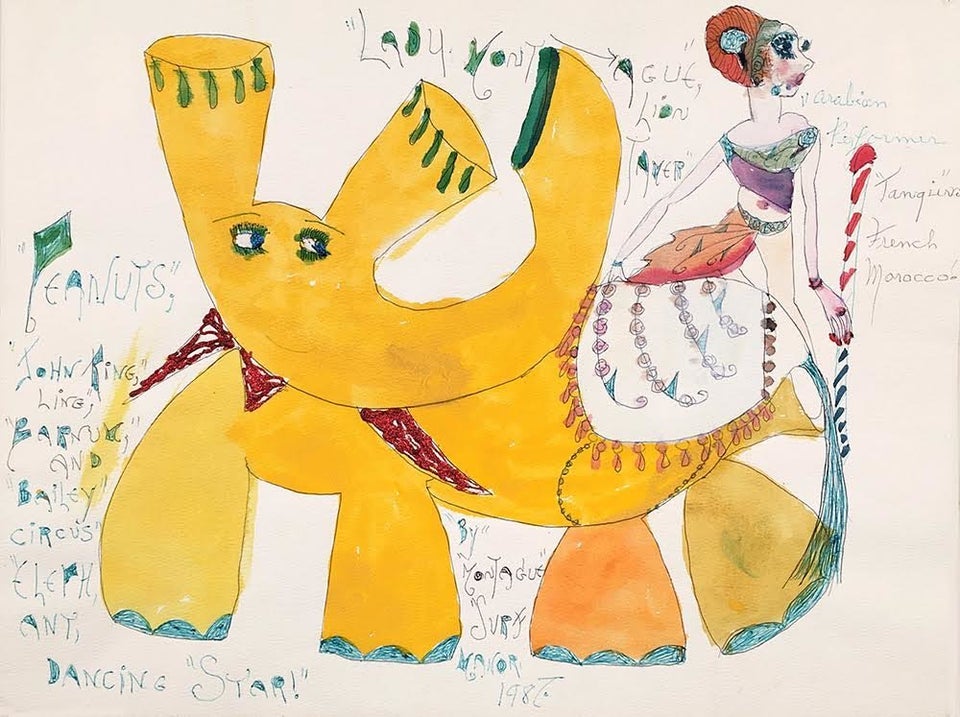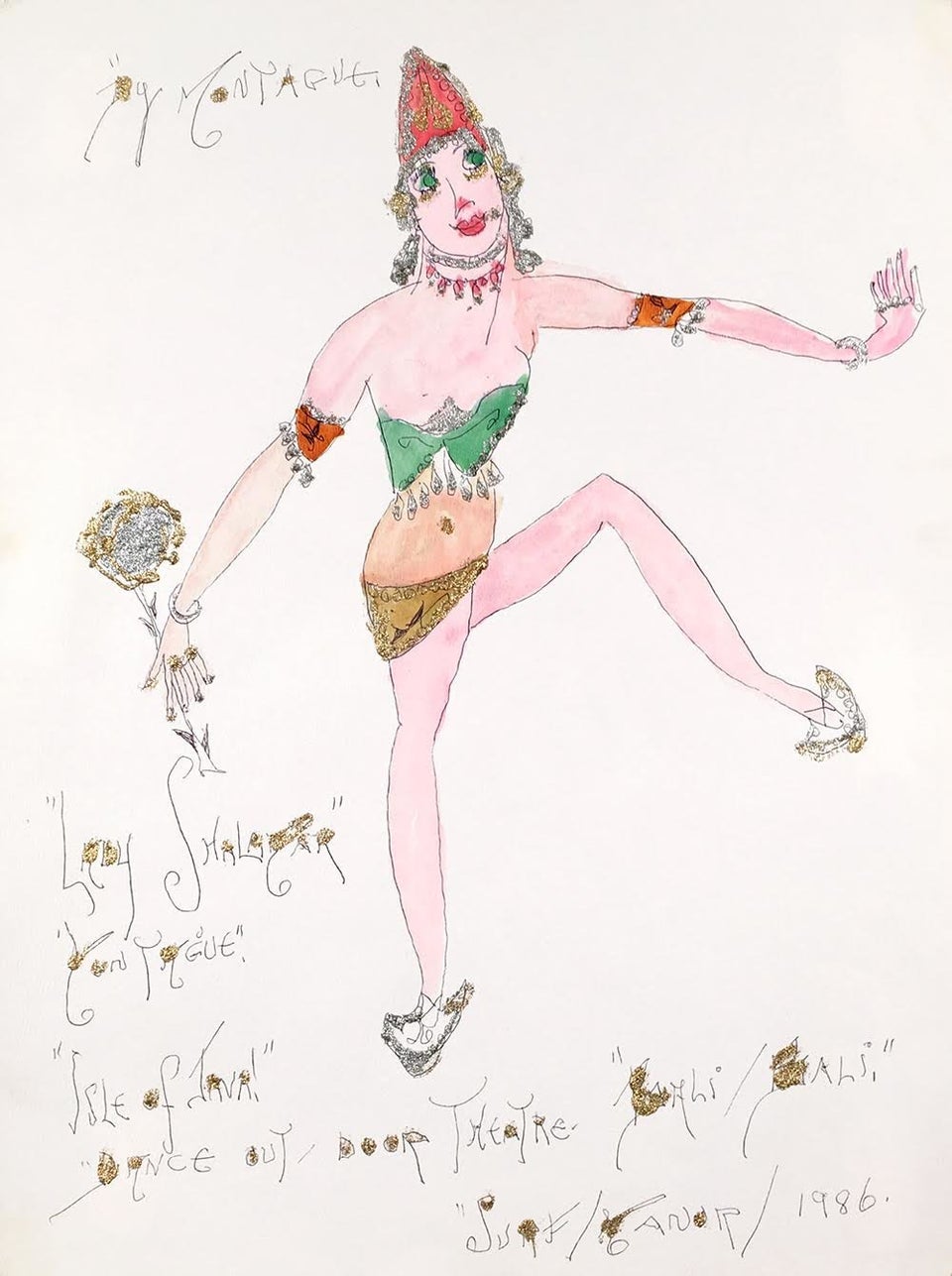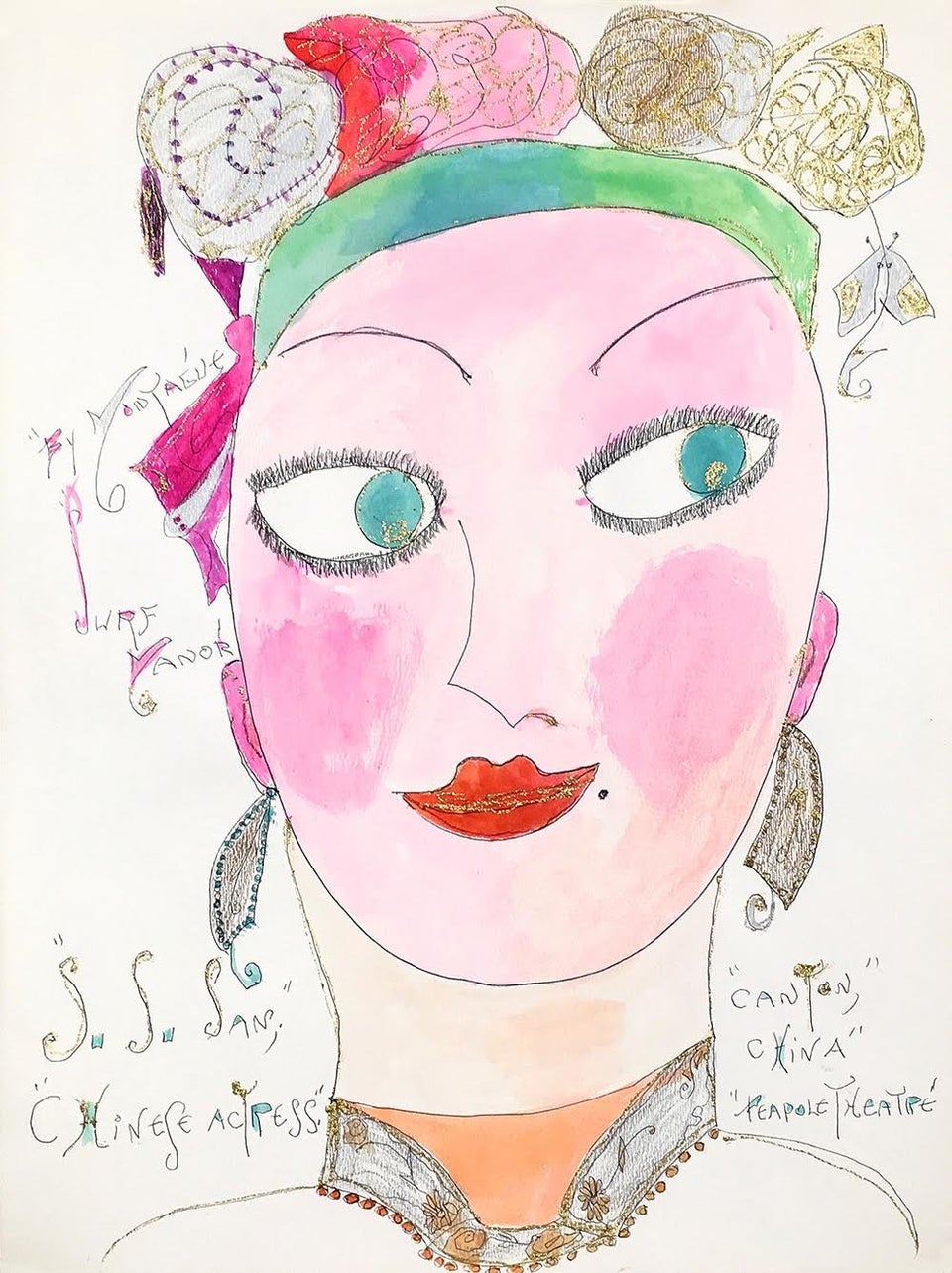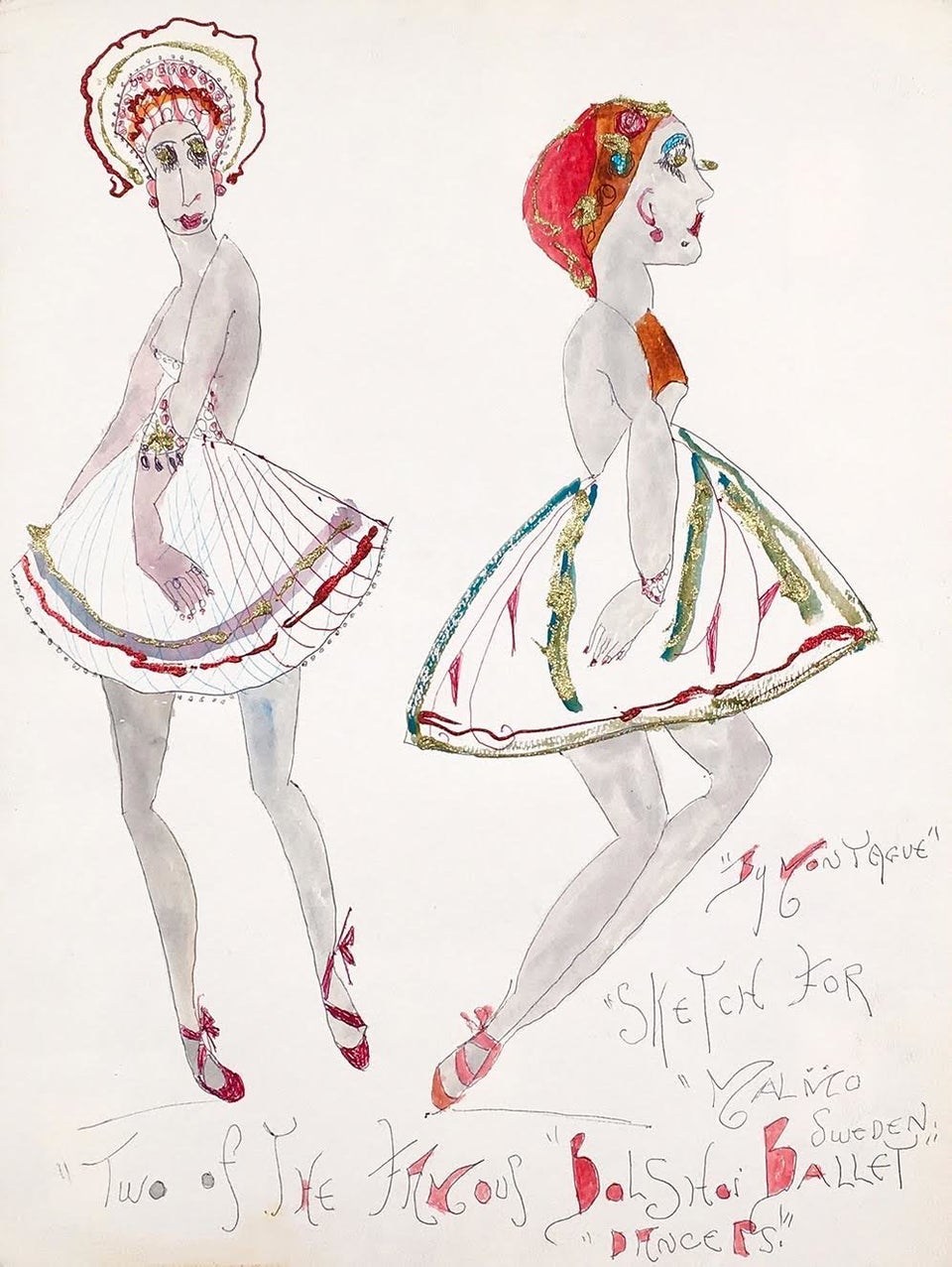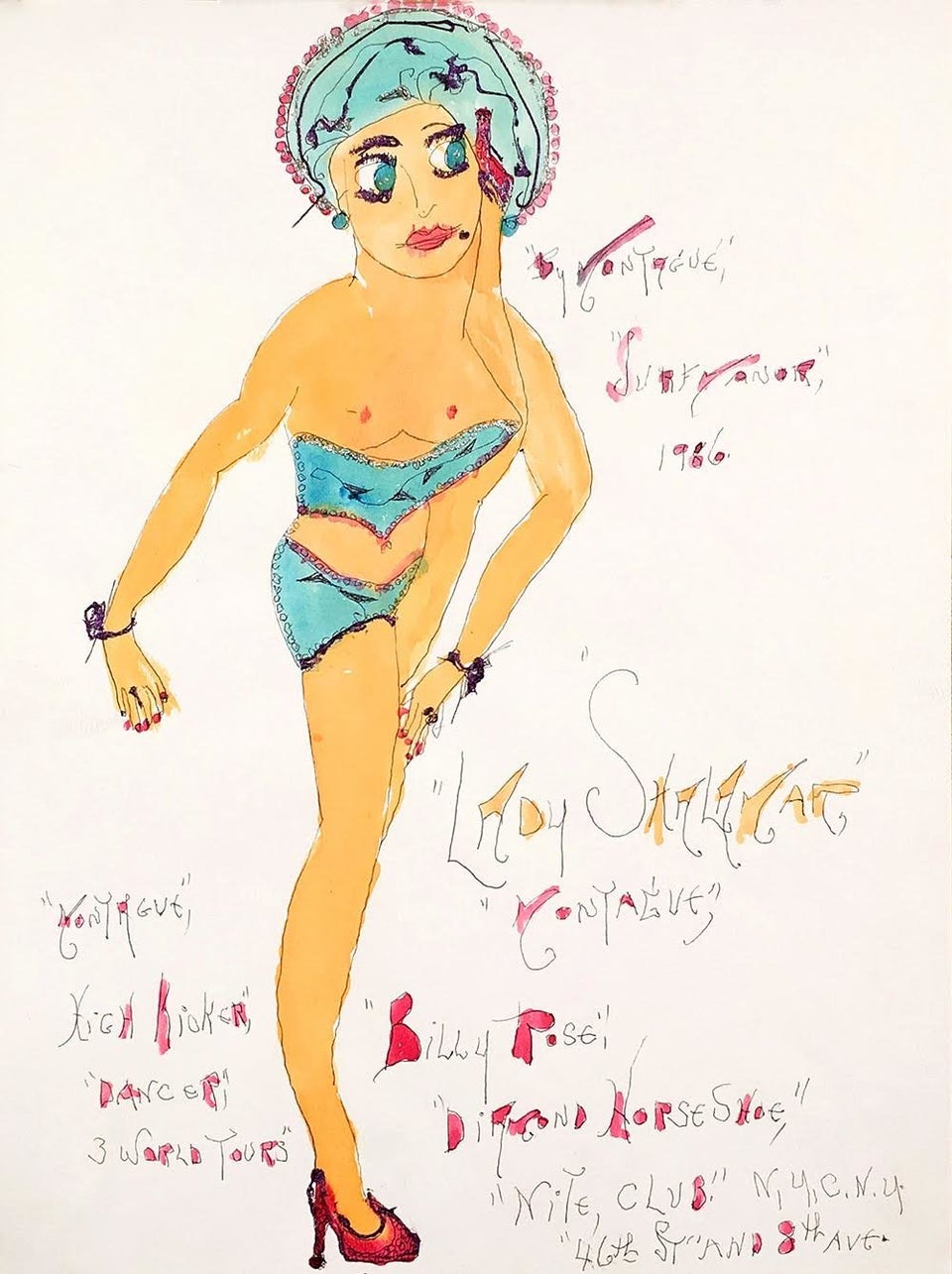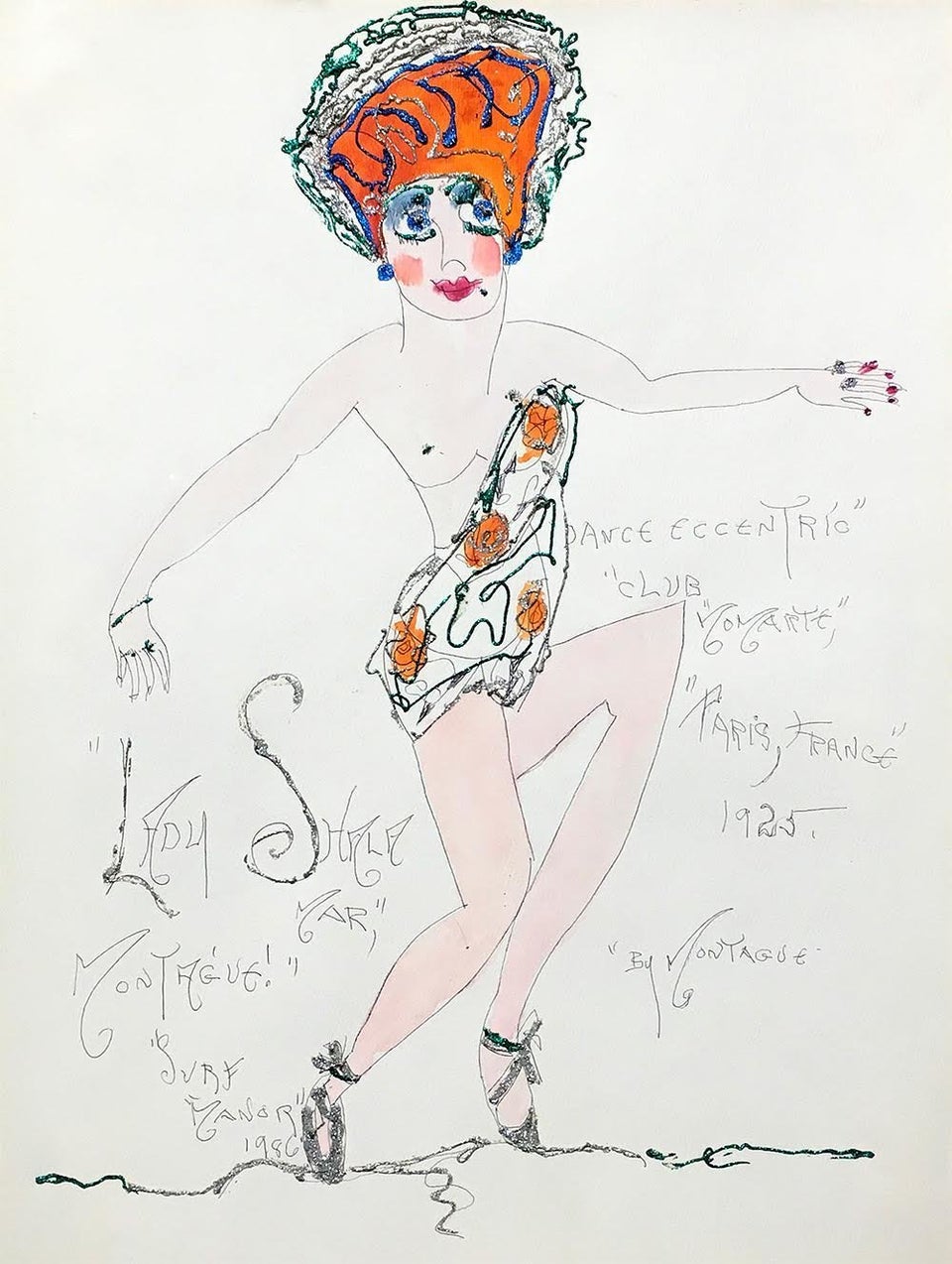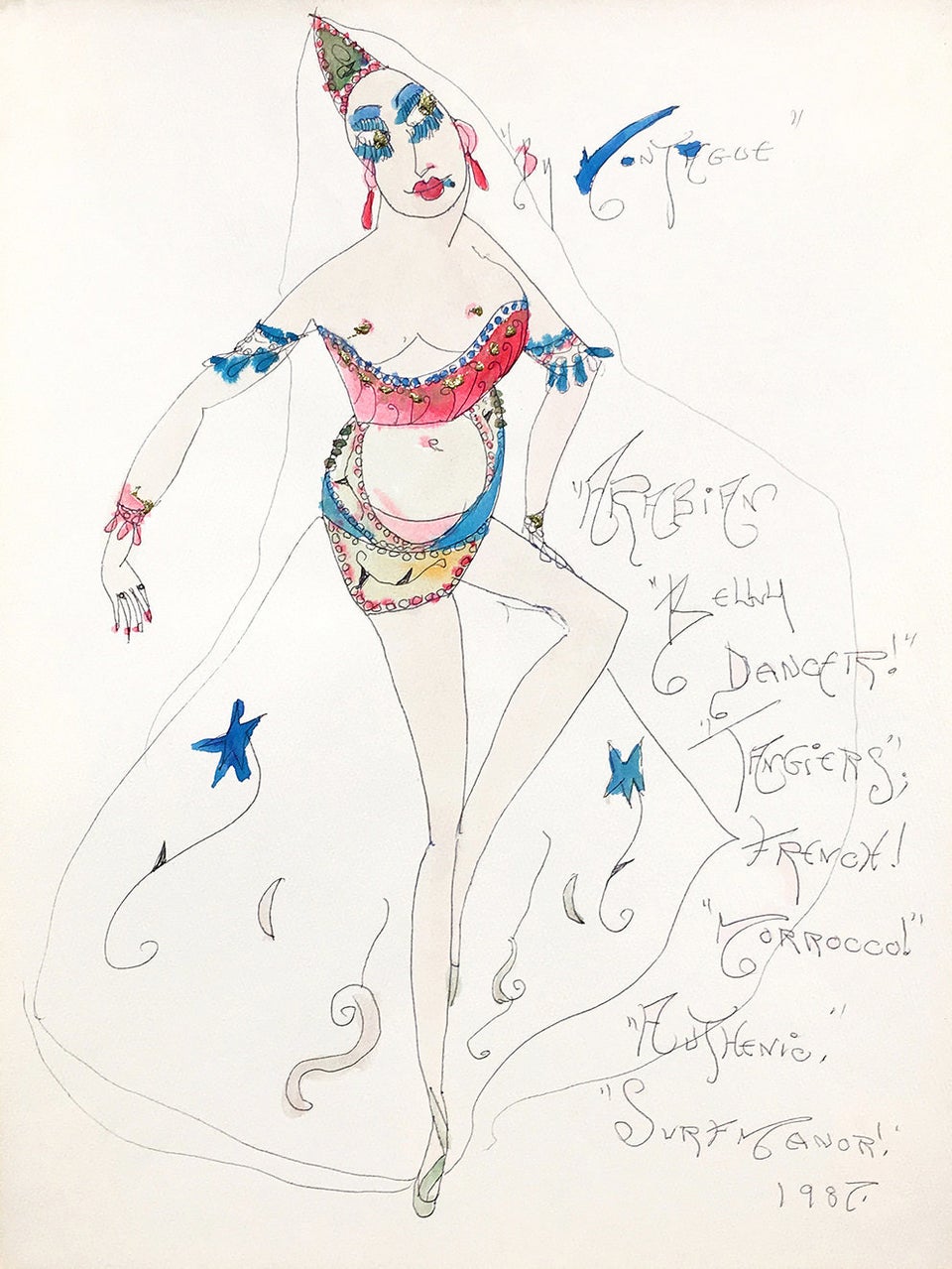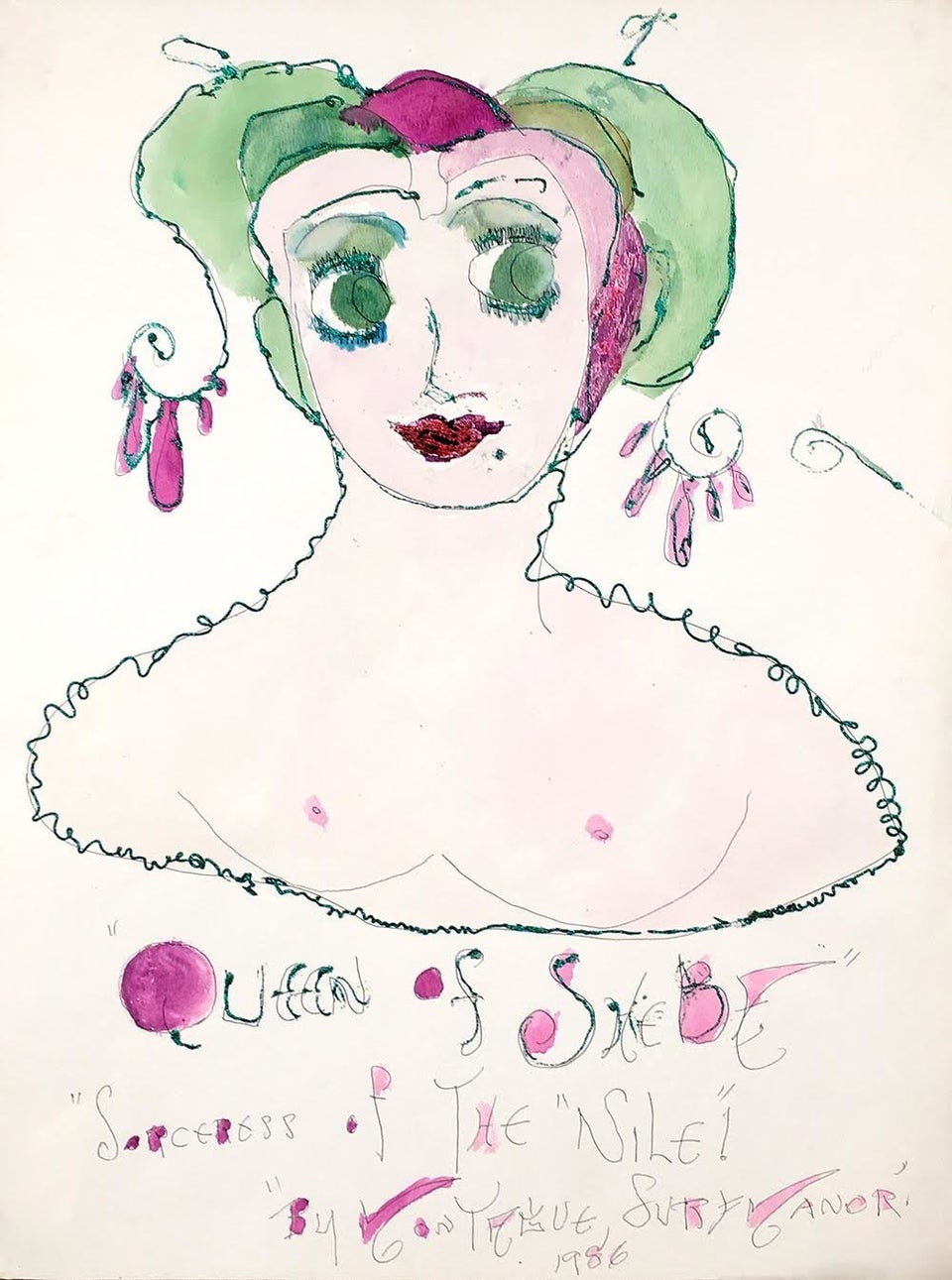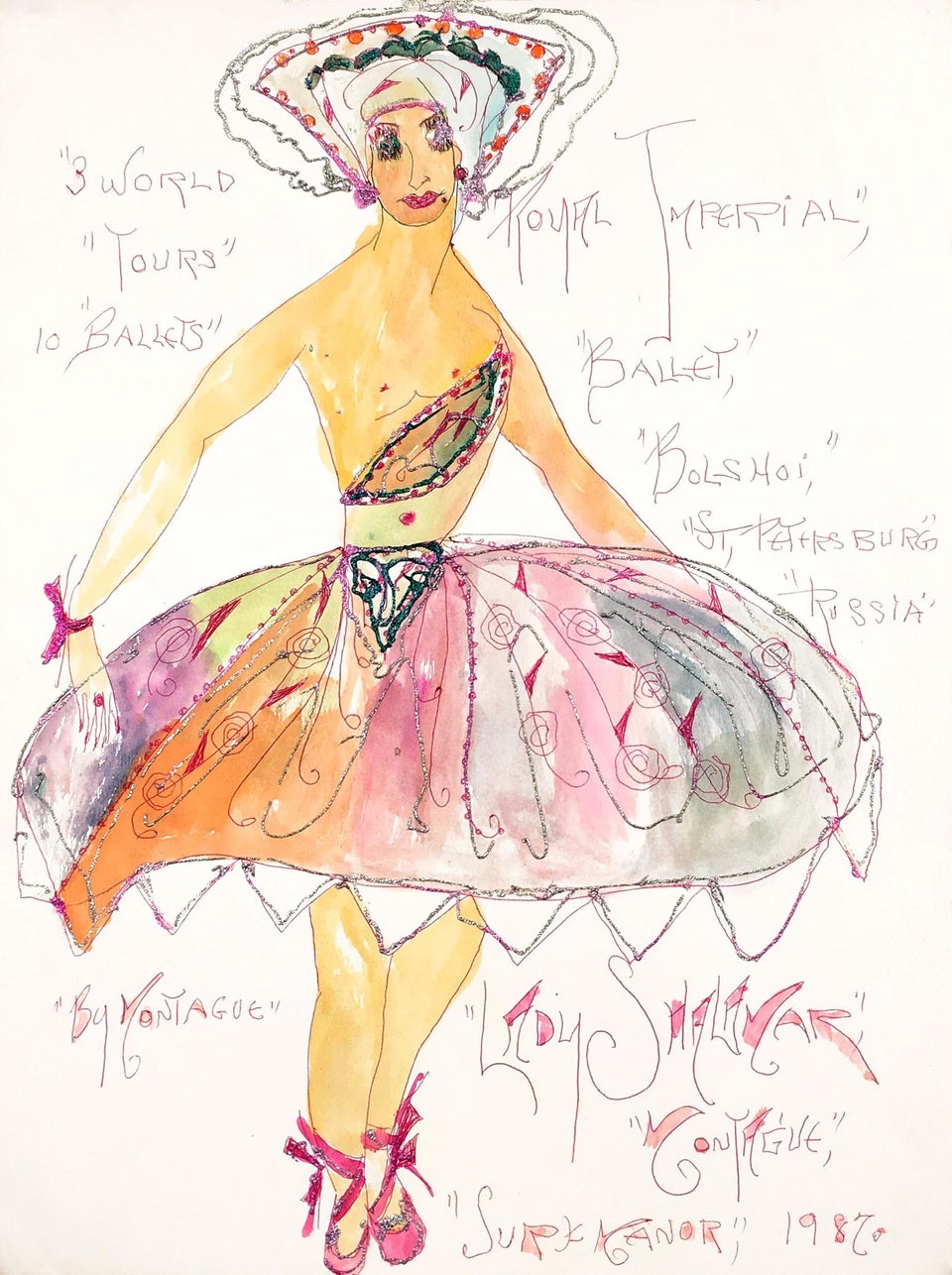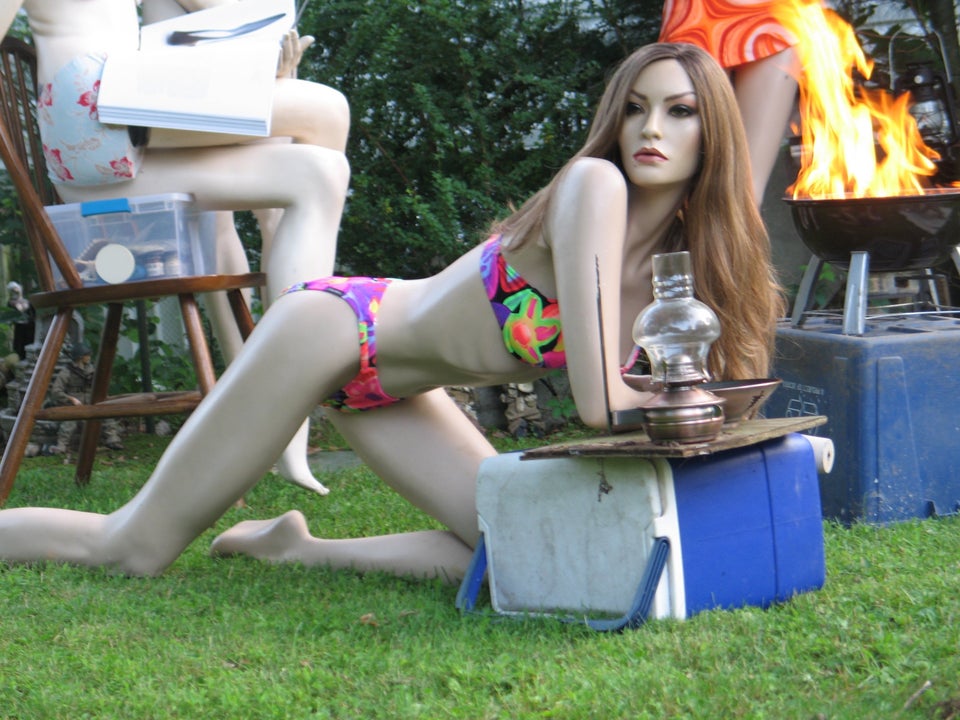 Outsider Art Fair 2016
Popular in the Community